Henry E. Huntington
1850-1927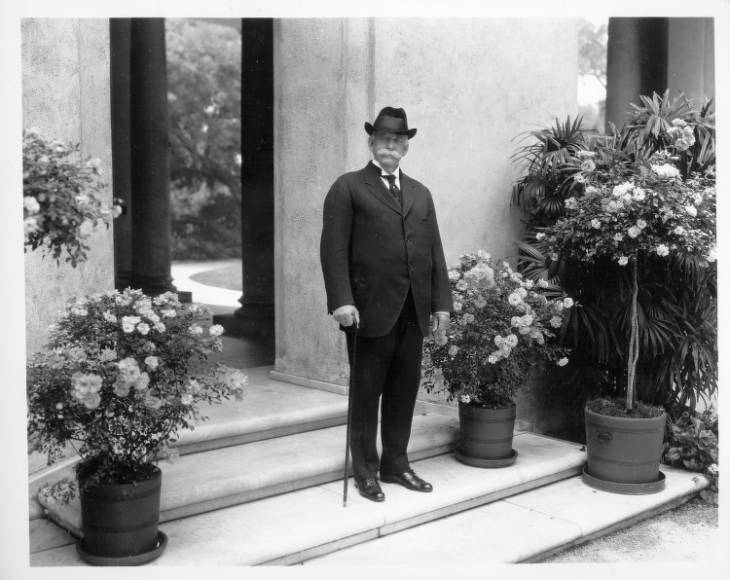 Henry moved from the East Coast to the West Coast to work with his uncle Collis, who was one of the Big Four in developing the Central Pacific Railroad.
In Los Angeles, electric trolleys were becoming popular, but the roads were not connected. Henry saw this as a business opportunity and decided to unite the electric red car trolley roads (more than 1,300 miles!). This became known as Pacific Electric.
Henry also purchased land surrounding the trolley routes to develop the region. What do you think of Henry's idea to build and develop the land around the trolly lines? Zoom in to view a Pacific Electric map of Pasadena. Do you see any streets you recognize?
In 1919, Henry signed a trust that gave the grounds and his collection to the public for research and learning.
Henry and Arabella are buried at The Huntington in the Mausoleum. The Mausoleum was designed by John Russell Pope, the same architect who would later design the Jefferson Memorial in Washington, D.C.
Activity
What would it be like to meet Mr. Huntington? Write a story imagining your meeting. Where would you meet? What would you talk about? What questions would you want to ask him?