Story Time - Gracias, Thanks
Activity: Give a Note of Thanks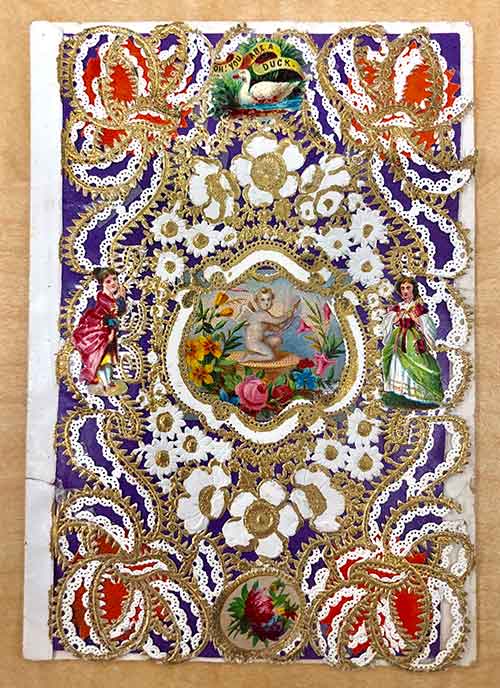 What kinds of things did this book remind you to be grateful for? We have a large collection of historical thank you cards that are part of the Nancy and Henry Rosin Collection of Friendship, Devotion, and Valentine Ephemera at The Huntington. The Rosin collection contains 13,500 works on paper, relating to friendship, love, and devotion, from 1750 to 1970. That's more than 200 years of thank you card history. Can you find the white duck? The term "oh, you are a duck" is an expression of love and affection.
Come up with some of your own thank you cards for anyone or anything you may be grateful for right now. We've made our own pop-up card for first responders as an example.
1. Find a flat surface, such as a table, to do this project.
2. Find a thick piece of paper.
3. Fold your paper in half. Cut two slits into the side of the fold that are the same size. Open your card and "pop out" the cut area of paper—that's your pop-up surface.
Share your thank you cards with us #TheHAtHome.