Story Time - Hug Me
Activity 1: Cactus Talk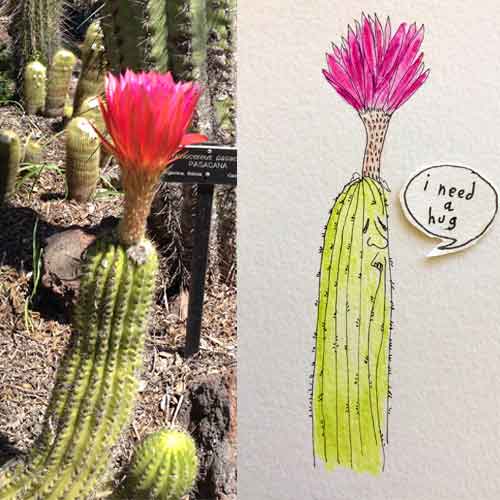 Imagine if the Desert Garden could talk! Draw a cactus, put a face on it, tell us what it's thinking and feeling in the speech bubble.
Need some inspiration? Check out these masterpieces from our Creativity Lab.
Activity 2: Cactus Faces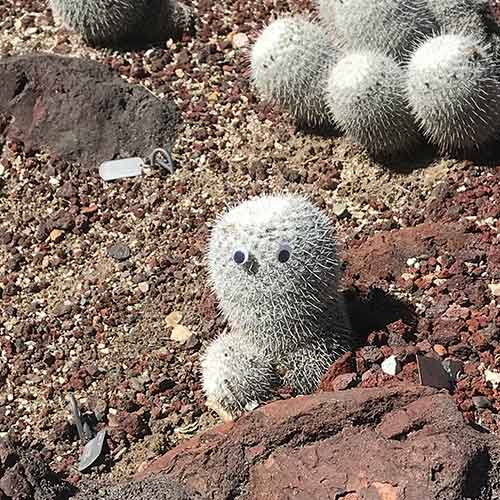 Have fun with cacti or other potted plants around your home by making your own faces for them. Add googly eyes to your plants for a silly look. If you don't have googly eyes, draw your own eyes and stick them on with tape. Have fun and experiment with different facial expressions, such as happy, sad, angry, or confused.
Activity 3: Make Your Own Mini Cactus Friend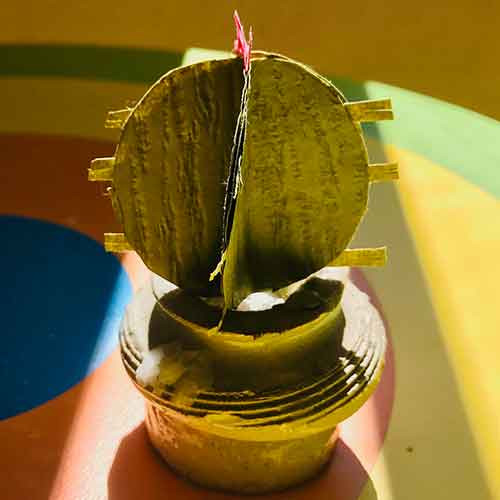 Don't have a cactus at home? Make your own mini barrel cactus out of paper. No water or sunlight required.
1. Find a flat surface, such as a table, where you can do this project.
2. Find some thick, colored paper that you can use to make your barrel cactus. If you don't have green paper, use any color you can find, or color a piece of white paper green.
3. Find a circle shape you can use as a template and trace out at least six circles of the same size. The more circles you cut out, the more ribs your barrel cactus will have. You can use jar lids or anything you can find around your home. The bigger your circle, the bigger your barrel cactus will be.
4. If needed, ask an adult to help you cut out the circles.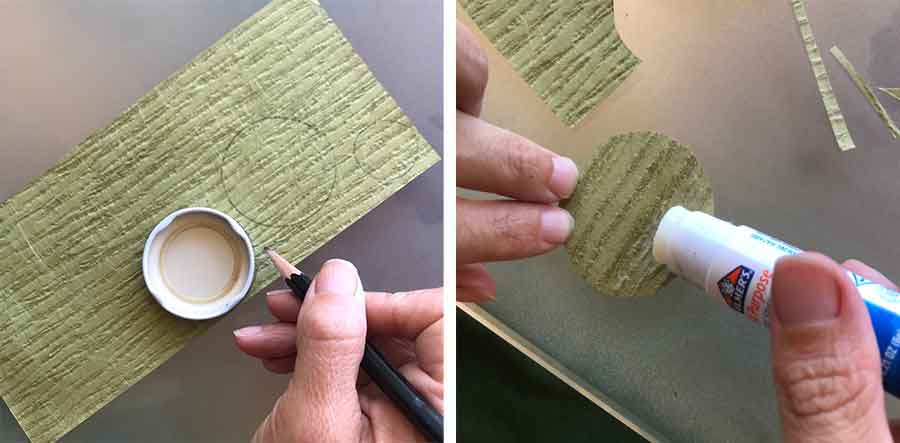 5. Apply glue generously to one side of each paper circle.
6. Use your leftover paper to cut out strips of paper for cactus spines and press them into the glue, with some of each spine extending out from the circle.
7. Press circles together, making a circle "sandwich." Fold your circle "sandwiches" in half.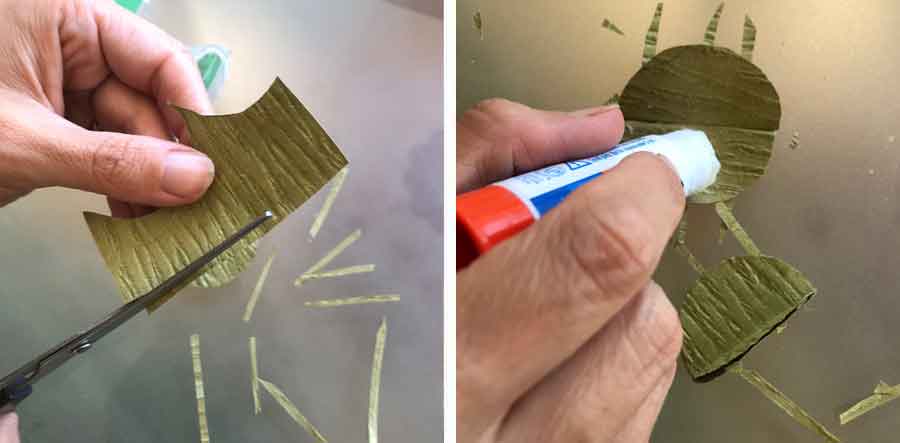 8. Apply glue to the outside of each circle "sandwich" half and press the halves together. Your barrel cactus should make an "X" shape when you look at it from above.
9. Cut a little flower out of a piece of colored paper to put at the top of your barrel cactus (optional). Find a lid or a candle holder for your new friend to live in!