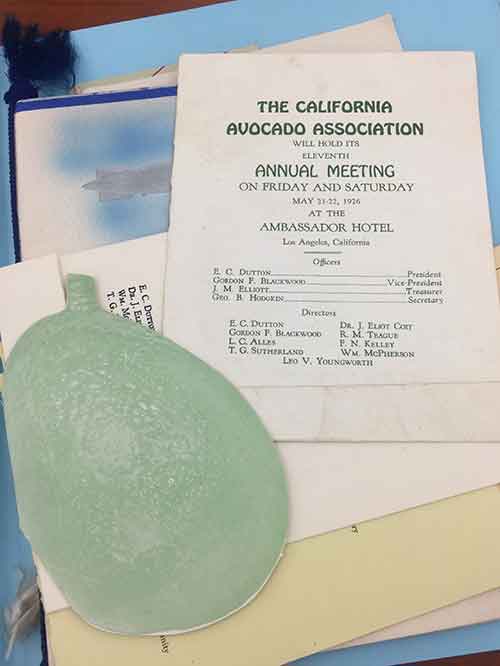 The avocado is one of the few fruits that doesn't ripen on the tree but starts to soften after it is plucked from the branch. This is a great benefit to farmers because they can be harvested when convenient. Avocados can hang on a tree for 16 months or longer.
Avocado Coconut Sorbet Recipe
2/3 cup simple syrup
3 ripe avocados
One 14-ounce can coconut milk
1/4 cup lime juice
Combine 1 cup sugar and 1 cup water in a small saucepan set over medium heat. Stir until the sugar dissolves, about 5 minutes. And let reduce by half. Let cool completely and measure out 2/3 cup.
In a blender, combine the avocado flesh, coconut milk, lime juice and simple syrup. Puree until smooth.
Transfer to a plastic or metal container and freeze for 3 to 4 hours while stirring the chunks of ice with a fork every 30 minutes or so.
Makes 1 pint
Recipe courtesy of Maite Gomez-Rejón