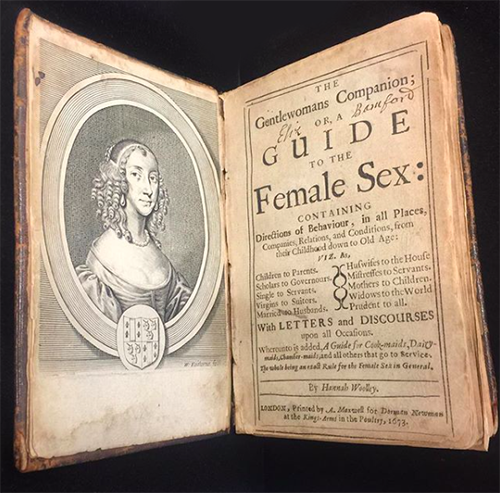 In 1673, Hannah Woolley published her third household management book, The Gentlewoman's Companion Or, A Guide to the Female Sex in England. In it she recommends rosemary and cinnamon as a remedy for "Stinking Breath." This cocktail is inspired by her medicinal recipe.
Cinnamon-Rosemary Cocktail Recipe
2 ounces gin
3/4 ounces cinnamon-rosemary simple syrup
3/4 ounces lemon juice
1 or 2 ounces soda water
rosemary sprig for garnish
Prepare the cinnamon-rosemary simple syrup. Combine 1 cup water and 1 cup sugar in small saucepan. Add several sprigs of fresh rosemary and one cinnamon stick. Heat until just barely simmering and remove from heat. Let the syrup steep for 10 minutes, then remove the rosemary and the cinnamon stick. Let cool completely.
Shake gin, cinnamon-rosemary simple syrup and lemon juice with ice until chilled, about 15 seconds.
Strain into an ice filled highball glass. Top with 1 to 2 ounces soda water and garnish with a rosemary sprig.
Makes one cocktail
Recipe courtesy of Maite Gomez-Rejón