Artbites - Mac and Cheese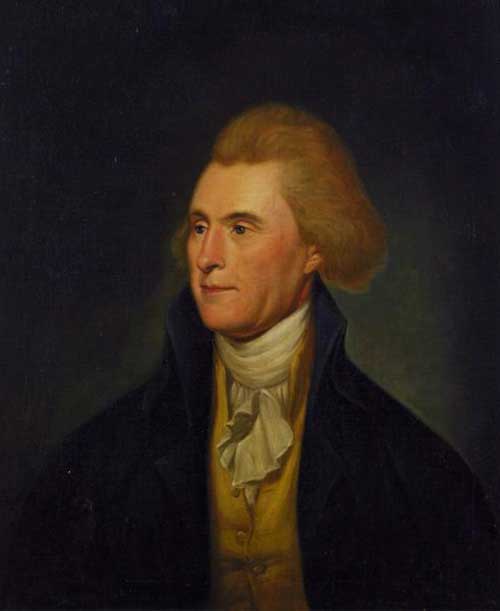 Among the few existing recipes written in Thomas Jefferson's hand include one for macaroni and cheese, an elegant Italian dish served at a White House dinner in 1802.
Mac and Cheese Recipe
1 pound elbow pasta
1 bay leaf
salt
4 tablespoons unsalted butter
4 tablespoons flour
4 cups milk
1 1/2 cups Gruyere, grated *
3 cups cheddar cheese, grated
2 teaspoons Dijon mustard
pinch nutmeg
salt and white pepper
Bring a large pot of salted water to a boil and cook the pasta until al dente, according to package directions. Drain, transfer to a bowl, and set aside.
In a saucepan heat the milk with the bay leaf, but don't boil it! Remove the bay leaf.
In a medium saucepan over medium heat, melt the butter and whisk in the flour until smooth. Whisk in the warm milk and cook, continuing to whisk often, until the sauce coats the back of a spoon, about 10 minutes.
Stir in the cheese, one cup at a time and whisk until the cheese is melted and incorporated. Whisk in the mustard, pinch of nutmeg, and season to taste with salt and pepper.
Serves 6 to 8
* If you don't have Gruyere feel free to use any other type of Swiss cheese or just use 4 1/2 cups cheddar cheese.
Recipe courtesy of Maite Gomez-Rejón
Image: after Charles Willson Peale, Thomas Jefferson, 1776.