Barbara and Ron Light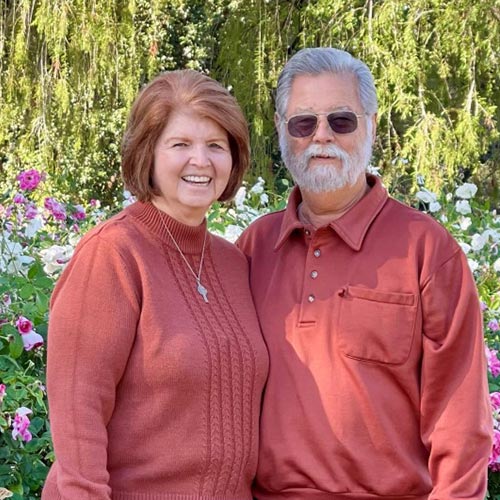 Our 53,000 Member households, whose Membership fees help pay for The Huntington's operating expenses, are the heartbeat of the institution. Here is a look at one of our Member families and what they find special about The Huntington.
Barbara and Ron Light became Members in 2009 and increased their Membership to Benefactor level a few years ago. Ron, who can be seen pruning roses on Thursdays in the Rose Garden, has been a Huntington volunteer for more than 12 years. Barbara often accompanies Ron in the mornings when he's volunteering. "While he's busy deadheading the roses, I stroll in the gardens and particularly like spending time in the Shakespeare Garden, where I can find many of the same flowers that Ron has incorporated into our garden at home," Barbara says. As a self-taught woodturner, Ron collects tree trimmings during garden maintenance at The Huntington and uses them to create one-of-a-kind wine bottle stoppers that he donates to the Huntington Store. "It's just another way I give back to this wonderful place that has brought me such joy," Ron says. "I'm thrilled to see the wood repurposed and benefitting The Huntington."
To join, renew, or learn more about Membership at The Huntington, visit huntington.org/membership or call 626-405-2124.