Brody Botanical Center Dedicated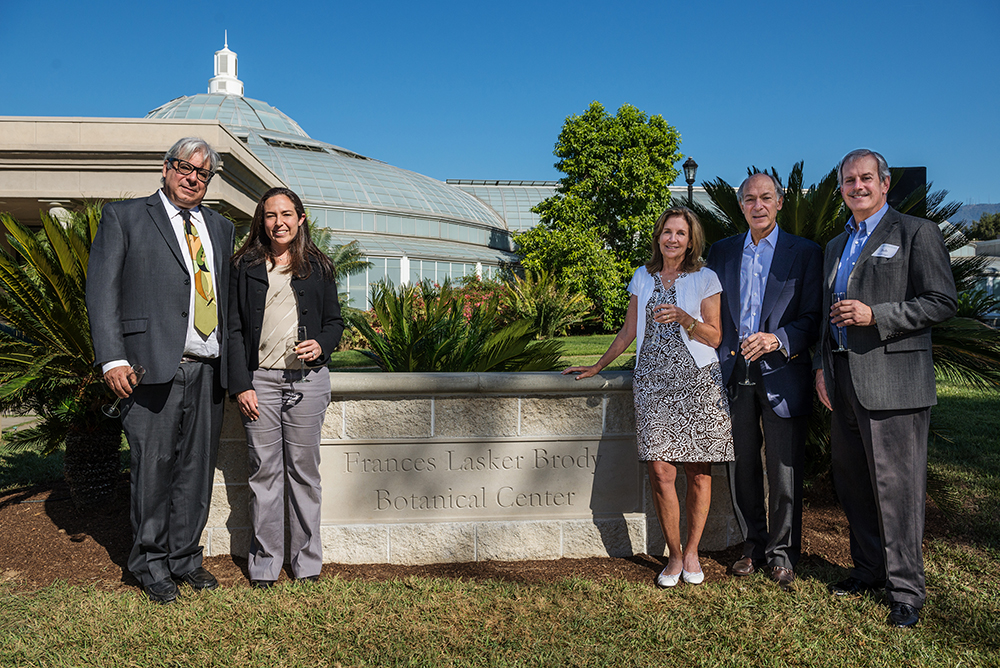 The Huntington formally dedicated the Frances Lasker Brody Botanical Center in October, honoring the memory of the longtime donor who made a magnificent $120 million bequest in support of the Botanical Gardens. Brody passed away in 2009.
"Francie actively supported The Huntington during her life and through her estate and was resolute in her devotion to the gardens and to maintaining The Huntington as a world-class institution," said Stewart R. Smith, chair of the Board of Trustees. "Her bequest is the single largest gift made since Mr. Huntington's time, and it will benefit us for generations—a shining example of transformational philanthropy."
The Frances Lasker Brody Botanical Center houses the programmatic, educational, exhibition, maintenance, and administrative functions for the Botanical Gardens.