Celebrating Our Members: Cherol Nellon
Members provide essential operational support that helps sustain The Huntington and ensure it remains an invaluable cultural resource for other individuals and families. Meet some of our Members and learn what they love most about The Huntington.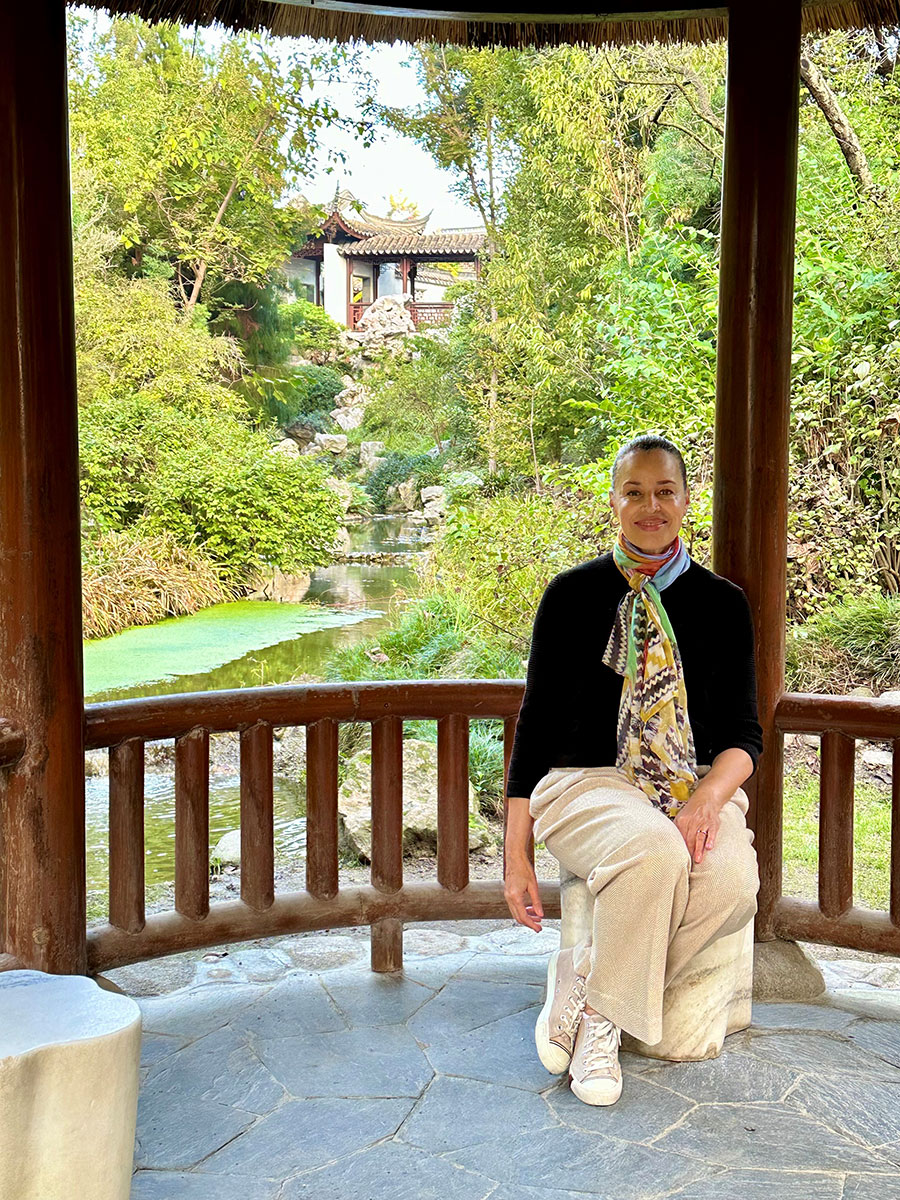 Cherol Nellon, a Los Angeles Superior Court judge, finds tranquility and beauty tucked away in The Huntington's gardens. At the top of her "secret menu" list is the Pavilion of Washing Away Thoughts, which is nestled between the Chinese and Japanese gardens. "When you're sitting in the pavilion, it is as if you have been transported into another time," Nellon says. "The entire hustle-and-bustle world seems to fall away, and it just doesn't get any better than that."
For Nellon and her family, visits to The Huntington have spanned three generations and over 60 years. Throughout the years, gardens have been expanded and artworks by living artists, such as Kehinde Wiley and Betye Saar, have been added to the collection. Nellon has loved each of these new additions, especially because they reflect "the intentional effort to be inclusive." It's an effort "to not just respect differences but to celebrate them," she says. "That this is done in such a natural way, without an ounce of self-congratulatory fanfare, is especially refreshing."
To join, renew, or learn more about Membership at The Huntington, visit huntington.org/membership or call 626-405-2124.