Cultivating an Abundant Future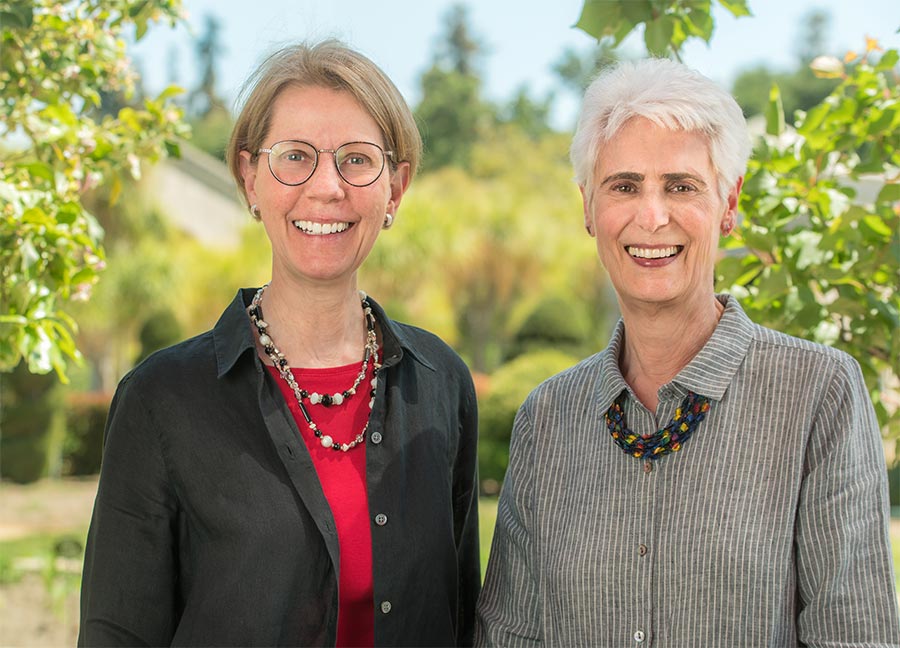 For Marie Herlihy, president of Associated Foundations Inc., this project is the culmination of her longtime commitment—which she shared with her late husband, Barry—to support The Huntington and further education for people of all ages. Through the foundation, the couple made numerous gifts to The Huntington over their 40 years of involvement, including a significant grant to establish the Associated Foundations Inc. Endowment Fund for the Teaching Greenhouse and the Barry H. Herlihy Horticultural Pavilion. The foundation's recent, marvelous $2.5 million gift has funded the newly created Kitchen Garden and its internship program, both of which are key elements of the Experiential and Teaching Gardens.
The Experiential and Teaching Gardens encompass approximately 15 acres—bordered by 6 acres of Henry E. Huntington's original fruit orchards to the east and by the Plant Sale Nursery to the west. In addition to the spaces funded by Associated Foundations Inc., the gardens include the beloved Helen and Peter Bing Children's Garden and the James P. Folsom Experimental Ranch Garden. The gardens, along with numerous educational spaces within the Frances Lasker Brody Botanical Center, provide myriad opportunities for interactive learning, growing, and other educational activities for students, families, interns, garden enthusiasts, professionals, and researchers.
When Jim Folsom, former director of the Botanical Gardens, first started talking to the Herlihys about the Experiential and Teaching Gardens, Marie notes that it was her husband's dream to be part of it. "Barry would be ecstatic at the results," she says. "We were thrilled to provide the endowment that will help further The Huntington's botanical education programs for years to come."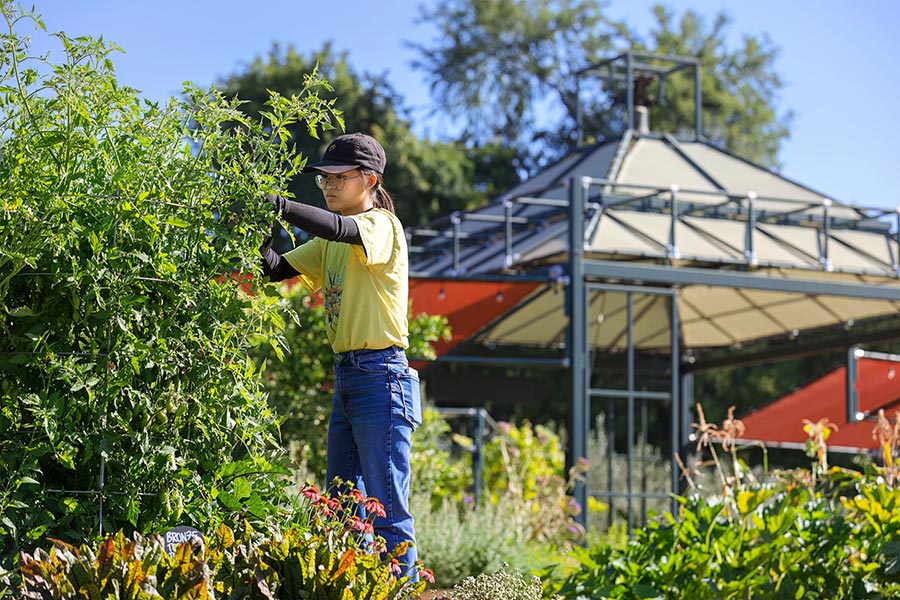 Barry, who was on The Huntington's Board of Governors for nearly two decades, had been part of the institution since he was a teenager. An avid world traveler with a keen interest in railroads, history, photography, and gardens, Barry enjoyed all aspects of The Huntington, from the Botanical Gardens to the research to the art, but he was particularly passionate about how gardens could be used for educational purposes.
"The Experiential and Teaching Gardens will connect the public to plants, soils, ecology, and a multitude of other concepts in a hands-on learning environment," says Nicole Cavender, the Telleen/Jorgensen Director of the Botanical Gardens. "It will provide opportunities for visitors to discover how plants are grown, where food comes from, and how to adopt sustainable horticultural practices in their home or community gardens. This transformative gift from Associated Foundations Inc. enables us to engage students to assist and learn about all things related to urban gardening—from planting new crops to harvesting food."