Frank and Toshie Mosher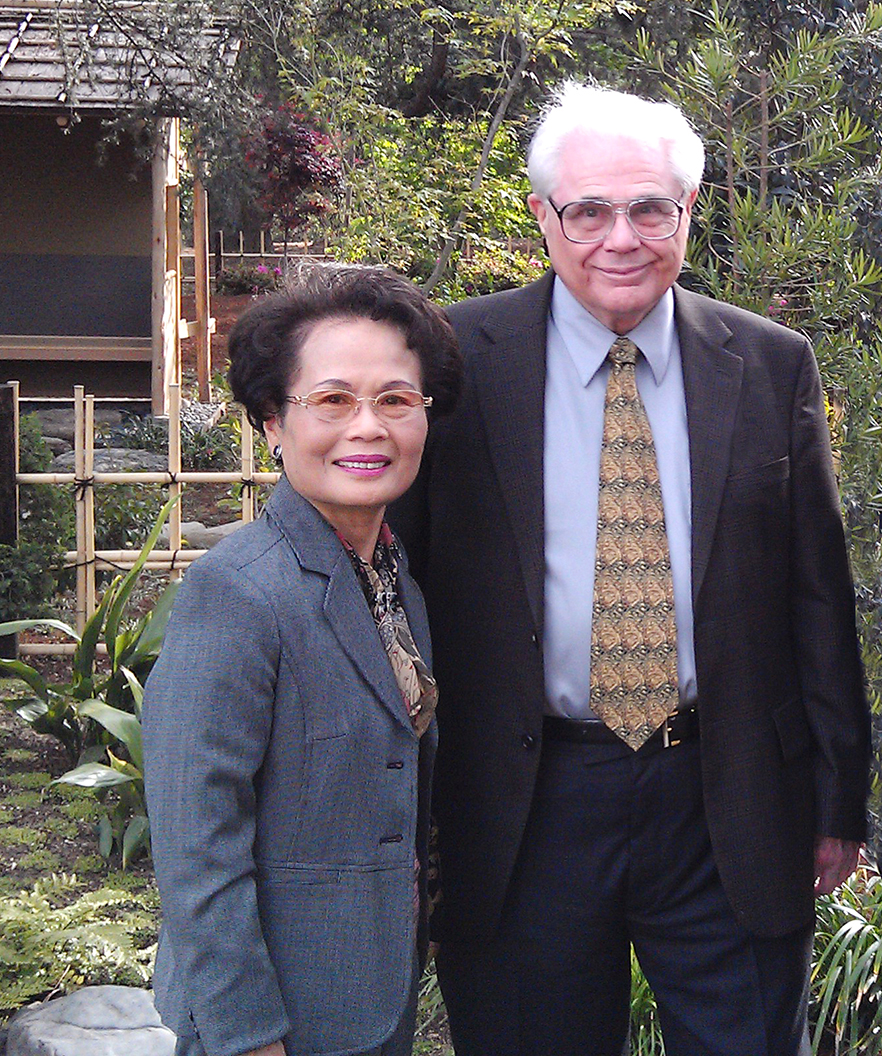 Longtime Huntington supporters Toshie and Frank Mosher have made a major endowment gift to enhance cultural programming in the Japanese Garden. The Mosher Japanese Garden Curatorial Endowment will help fund such activities as tea ceremonies in the new teahouse, Seifu An (the Arbor of Pure Breeze), lectures, demonstrations, and musical performances. The endowment also provides for the garden's long-term maintenance.
"We wanted to celebrate the physical investment The Huntington made in restoring the garden in 2012 by making it possible to strengthen cultural programming," says Toshie. "We are very proud to have an opportunity to take the beauty and serenity that many people enjoy in the garden and pair that with a better understanding of traditional Japanese cultural arts."
The Moshers have been closely involved in the cultural life of The Huntington for more than a decade. In 2001 they helped support the acquisition of the William Morris collection, a vast resource for scholars on the British Arts and Crafts movement. A few years later they joined the Society of Fellows so that they could get to know The Huntington on a deeper level. Says Frank, "All along the way, we felt that this place really was becoming a part of our lives, one that we could enjoy from top to bottom. We are pleased to find ways to help support the work that goes on here." Their involvement reached a new level in 2011 when Toshie was elected to the Board of Governors, where she played an active role on the Gardens Committee until her passing in early 2022.