Celebrating Our Members: Jacqueline Tran
Members provide essential operational support that helps sustain The Huntington and ensure it remains an invaluable cultural resource for other individuals and families. Meet one of our Members and learn what they love most about The Huntington.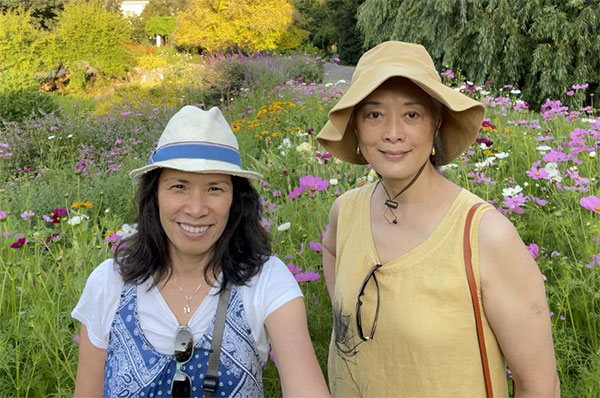 Jacqueline Tran (left) found solace at The Huntington following the loss of her parents—her father in 1991 and then her mother in January 2020. "I came to The Huntington to heal," she says. "I walked at The Huntington and let my tears flow. Seeing the birds and the plants, season by season, really healed me. I support The Huntington because I want this environment to be available to anyone who needs its healing power. The Huntington provides an experience that can rejuvenate people and give them respite."
To join, renew, or learn more about Membership at The Huntington, visit huntington.org/membership or call 626-405-2124.