Celebrating Our Members: Jennifer Moncayo-Hida and Andrew Hida
Members provide essential operational support that helps sustain The Huntington and ensure it remains an invaluable cultural resource for other individuals and families. Meet some of our Members and learn what they love most about The Huntington.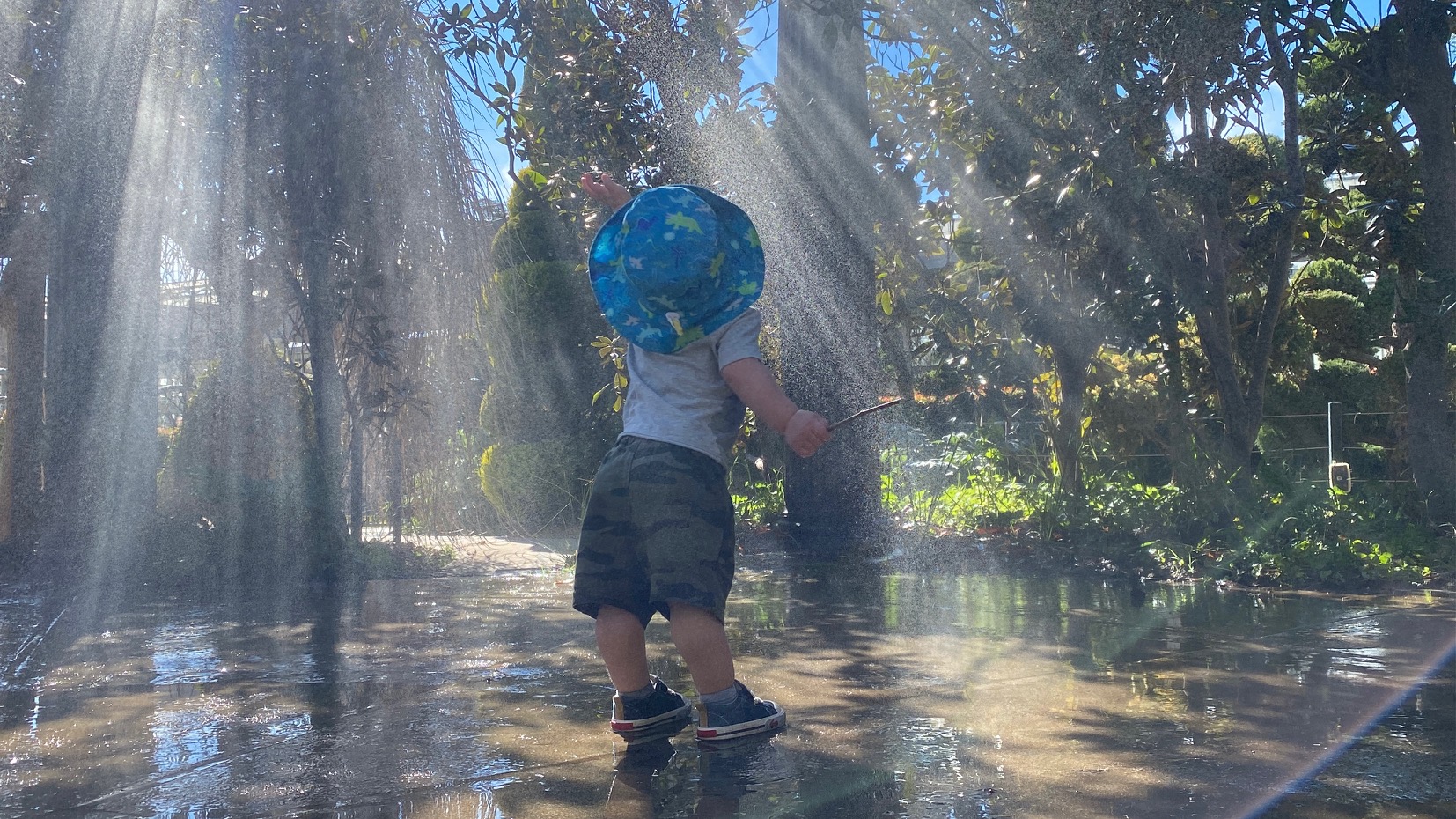 Jennifer Moncayo-Hida and Andrew Hida joined as Sustaining Members in 2021. "We were stunned by how beautiful the gardens were," Andrew says of his family's first visit. "It felt like the dose of nature and calm we needed in our lives." Jennifer's most cherished memory is watching their son, Alex (above), playing in the water fountains in the Children's Garden. "It's a magical experience to watch his curiosity and independence come out as he touches the water and tries to figure out how it all works," she says.
To join, renew, or learn more about Membership at The Huntington, visit huntington.org/membership or call 626-405-2124.