Love of Learning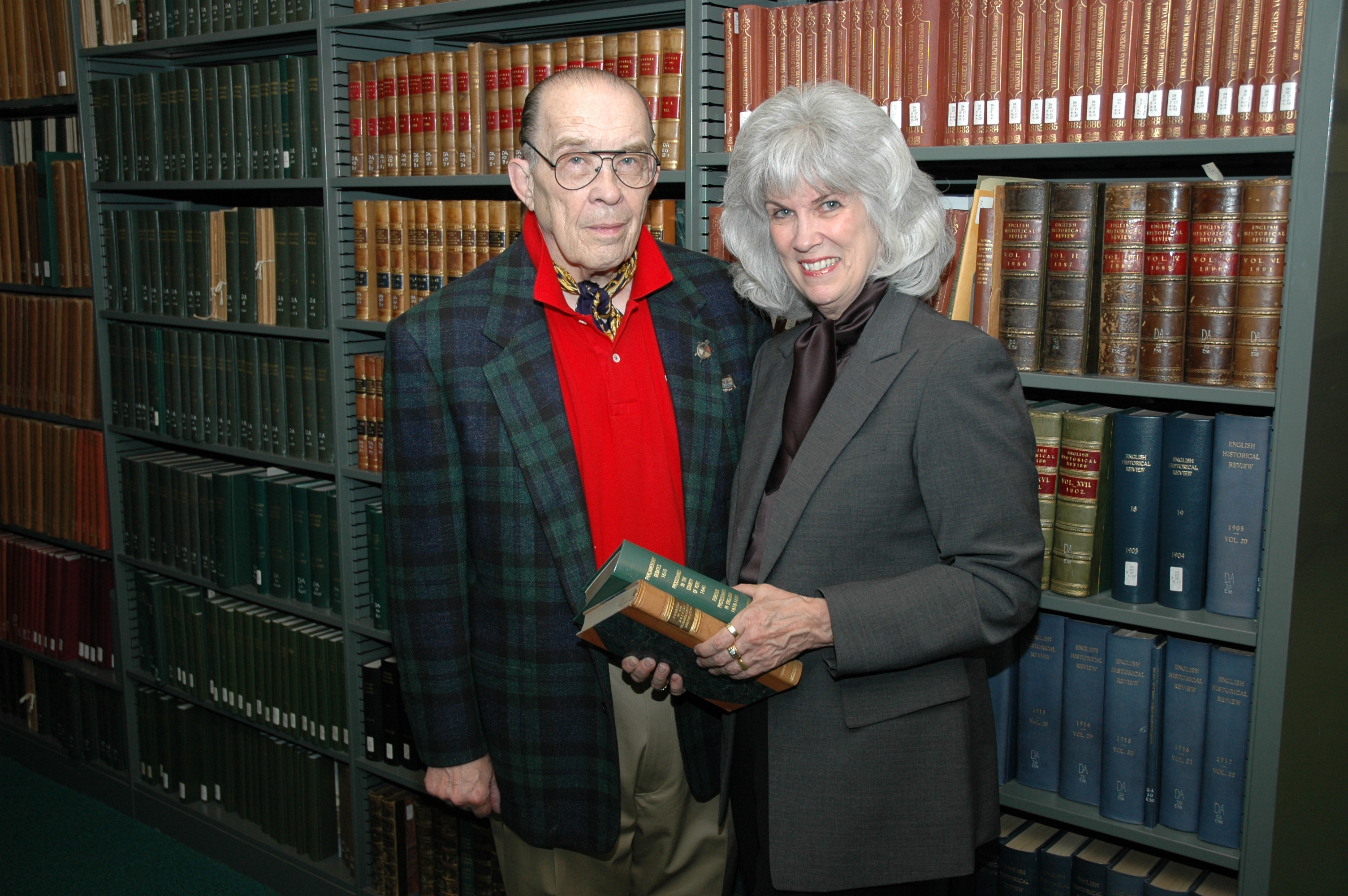 Patricia "Pat" and Robert "Bob" Smith discovered The Huntington in 1978 when Bob, a professor at Montana State University in Billings, received a grant from the National Endowment for the Humanities to attend a Huntington seminar. The minute they arrived, the couple fell in love with the place—so much so that they returned every summer for 18 years.
At The Huntington, they found an intellectual home for their varied scholarly pursuits. The couple had met at the University of Oklahoma, where Bob finished his doctorate in American history and Pat completed her bachelor's degree in English literature.
Originally a mathematics major, Pat says, "I kept taking English classes because I loved them so much." She recounts reading 52 books the summer after graduating from high school when her family moved to Paris, where her father was stationed in the Army. She went on to earn a master's degree in English literature and taught high school English for 44 years.
After spending several summers at The Huntington, the Smiths began contemplating a permanent move. In late 1995, a friend and fellow researcher alerted them that a condominium in his building—within easy walking distance to The Huntington—was for sale.
The couple bought the condo but planned to rent out the place until Pat's retirement. However, an 85-degree temperature drop during a single winter's day in Montana "convinced me that an earlier move to California would be a good idea," she says. "I felt like I was moving to a community that was already home. It was one of the best decisions of our lives."
From 1996 until 2020, the year before he died, Bob was a regular fixture at the Library, where his focus shifted to 17th-century England. He wrote 12 volumes of historical fiction centered on Jeffrey Hudson, who was part of the court of Queen Henrietta Maria of England, the wife of King Charles I. Meanwhile, Pat, who taught at San Marino High School for 14 years, would join Bob in The Huntington reading room each summer, primarily to research Jack London.
To demonstrate their great love of The Huntington, the couple, who were married for 55 years, established two charitable gift annuities, which provide donors with lifetime income, to support the acquisition of reference materials for the Library. They also set up a bequest to leave much of their estate to The Huntington.
"This is a wonderful place to do research, and we wanted to do what we could to help the many scholars who come here to do their best work," Pat says.
For more information about how you can create a lasting Huntington legacy, please contact Cris Lutz, assistant vice president of gift planning, at 626-405-2212 or clutz@huntington.org.