Celebrating Our Members: Mercy and Howard Steenwyk
Our 53,000 Member households, whose Membership fees help pay for The Huntington's operating expenses, are the heartbeat of the institution. Here is a look at one of our Member families and what they find special about The Huntington.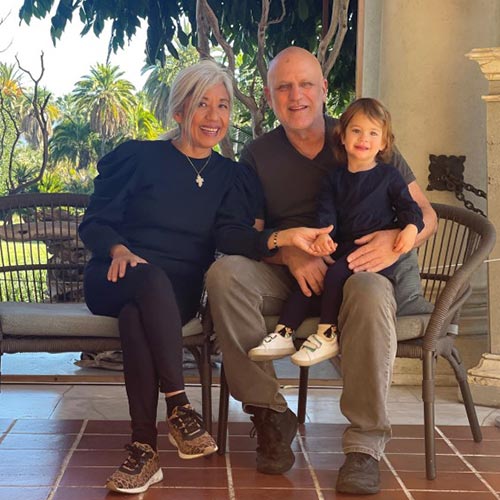 Mercy and Howard Steenwyk, who joined as Supporting Members in 2007, visit The Huntington weekly with their 2-year-old granddaughter, Liberty. "The art galleries and gardens are safe, educational, and entertaining places to spend time with our granddaughter," Howard says. Mercy adds, "It's where we introduced the appreciation for art, history, nature, and stopping to 'smell the roses'—literally and metaphorically—to our children and now our grandchildren." The couple, who has visited The Huntington for many years, loves that there's always something to discover or explore—whether it's a new exhibition, Member event, or garden. During weekly—and sometimes even twice a week—visits, Howard takes countless photos of his days spent with Liberty at The Huntington. "Liberty refers to The Huntington as 'home,'" Howard says with a laugh. "She's equally at ease wandering through the second floor of the Huntington Art Gallery as she is exploring the tunnels and water features in the Children's Garden."
To join, renew, or learn more about Membership at The Huntington, visit huntington.org/membership or call 626-405-2124.