Shirley and Juanda Scoggins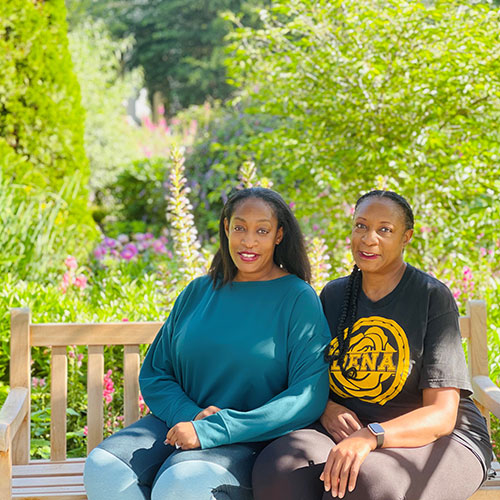 Our 50,000 Member households, whose membership fees help pay for The Huntington's operating expenses, are the heartbeat of the institution. Here's a look at one of our Member families and what they find special about The Huntington.
Shirley and Juanda Scoggins, who are sisters, have been Supporting Members since 2017 and visit every Wednesday and Sunday. Even though Shirley is a lifelong Angeleno, she didn't visit The Huntington until she had retired and a few friends had introduced her to it. "I was hooked and became a member within days of my first visit," said Shirley, who added Juanda to the membership. "Our weekly visits are a time we carve out for each other to catch-up, giggle, and take in the beauty of the gardens," said Juanda, who is engaged and will be moving outside the San Gabriel Valley. When asked if they will keep up their weekly strolls, Juanda said, "You bet. This is our uninterrupted time together. And as many times as we come, I always see something new."
To join, renew, or learn more about Membership at The Huntington, visit huntington.org/membership or call 626-405-2124.