The Society of Fellows: In Good Company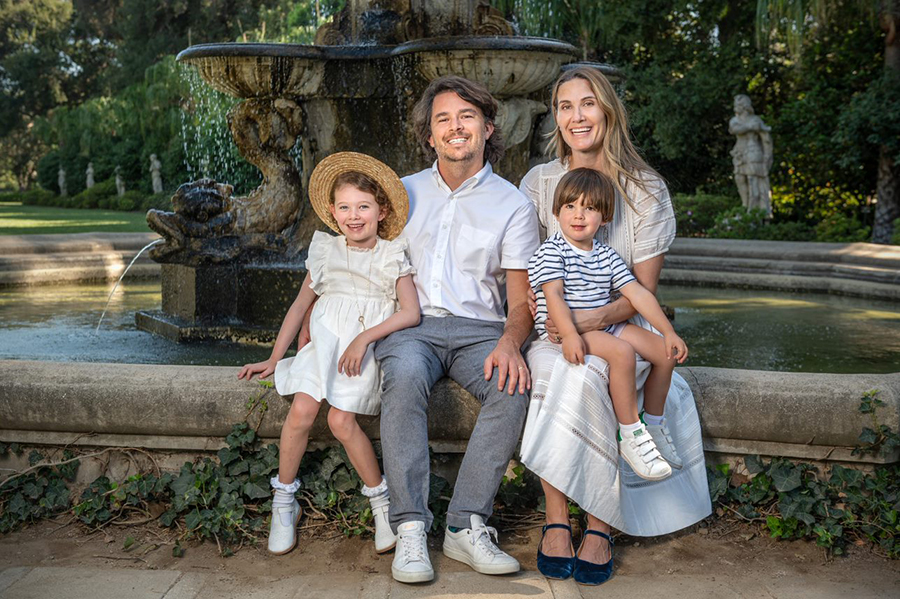 Katie and Nick Grosvenor are prime examples. Katie grew up going to The Huntington with her family, and she introduced Nick to her favorite place when they started dating. Now the couple frequently travels to The Huntington from their home in the Larchmont Village area, bringing their young children, Lemon and Crew, and making their connection a third-generation one. "It's our family's happy place," Katie says.
Lemon and Crew particularly love the Children's Garden and Chinese Garden. The entire family enjoys exploring all aspects of The Huntington, learning new things, and talking with volunteers.
"One time we met a retired surgeon who said he came to The Huntington for an event that got him hooked on bonsai trees. And now, 25 years later, he's volunteering here, clipping bonsais," Katie recalls.
The Grosvenors also appreciate the unparalleled benefits of being Fellows, which include exhibition previews, events with scholars and curators, the celebrated Huntington Ball, travel opportunities, early access to the grounds, and behind-the-scenes tours.
"There's so much to see and so much to learn," Nick says. "It's important to our family to preserve that because it means so much to us—and it means so much to the community."
If you are interested in joining this vibrant philanthropic community, please contact Pamela Hearn, director of the Society of Fellows, at 626-405-2264 or phearn@huntington.org.