Sonia and Monica Narang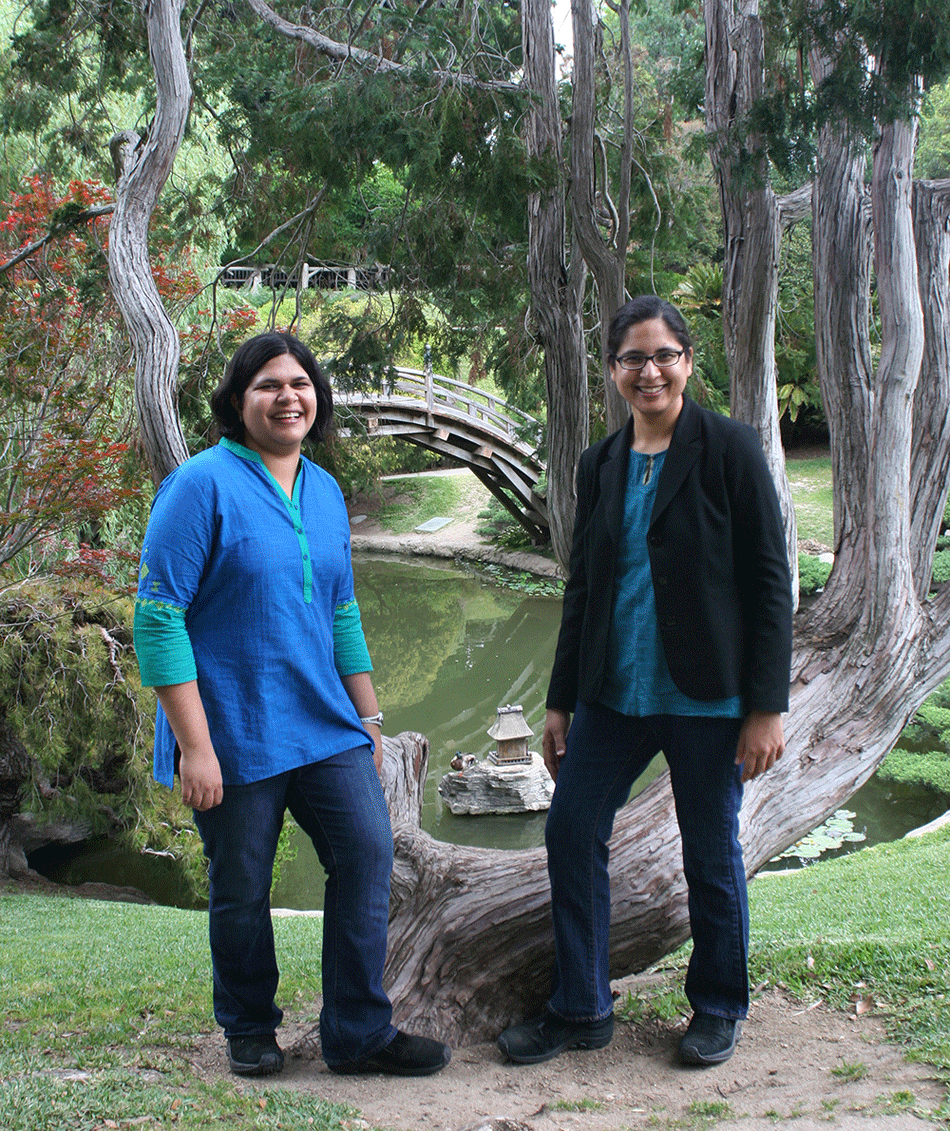 Sisters Sonia and Monica Narang both travel the world for their careers, but they consider The Huntington their "home away from home." It's a place that welcomes them back when they return from abroad and reminds them of places they've been. They share a Huntington Membership so they can enjoy the benefits of free admission whenever they're in town.
Sonia, an international video journalist, produces stories for news outlets such as Public Radio International, The New York Times, Time magazine, and the BBC. "I've filmed everything from camel fairs in the deserts of India to cat-petting cafes in Japan," says Sonia. Her sister Monica, a travel blogger and teacher, often acts as Sonia's assistant when she's shooting and editing on location.
"Despite how much I love my trips and adventures," Sonia said, "I also love coming home. The Huntington is part of that; it's where I go to relax after all the hustle and bustle of international travel. And the gardens offer a pleasant reminder of our favorite destinations. The gardens give us the chance to play 'Where do we want to go today? Australia? Japan? China?' without ever getting on a plane."
Photo by Melissa Hoagland