Posted on Thu., Sept. 15, 2022
Feb. 15–June 12, 2023
Huntington Art Gallery
SAN MARINO, Calif.—The Huntington Library, Art Museum, and Botanical Gardens will present a selection of five works by Nigerian-born, Los Angeles–based artist Njideka Akunyili Crosby from Feb. 15 through June 12, 2023. This is the third and final exhibition in a series curated by the Pulitzer Prize–winning author and New Yorker magazine critic Hilton Als, in collaboration with the Yale Center for British Art (YCBA) and each artist. Previous exhibitions in the series featured works by Lynette Yiadom-Boakye (2020) and Celia Paul (2019). "The Hilton Als Series: Njideka Akunyili Crosby" exhibition originates at YCBA, where it will be on view Sept. 22, 2022, through Jan. 22, 2023.
For this exhibition, Als and Akunyili Crosby selected collage-based paintings from "The Beautyful Ones", the artist's ongoing series of intimate portraits of Nigerian children, including members of her own family. The title references a classic 1968 novel, The Beautyful Ones Are Not Yet Born, by Ghanaian author Ayi Kwei Armah. Published in a year of worldwide social unrest, Armah's book comments on the challenges of revolution, addresses the unfulfilled political promises of the postcolonial African nation-state, and looks ahead from a place of lost hope.
"The work of Njideka Akunyili Crosby explores the many layers of identity that are intricately woven into the representation of any individual—from the personal to the familial to the larger social forces at play," said Christina Nielsen, The Huntington's Hannah and Russel Kully Director of the Art Museum. "Quietly evoking tropes of Western art history that surround portraiture, she mines her own personal family photos to present intimate, domestic images of women and children combined with images from popular magazines that reference Nigerian history and pop culture. Placing her work in the Huntington Art Gallery, in conversation with our signature collection of historic British portraits, invites visitors to view portraiture across time anew, and to consider more carefully their own responses to representations of both historical figures and contemporary personalities."
Akunyili Crosby creates unique settings for her subjects, where history, philosophy, and fantasy permeate the walls of quiet living spaces. Furnished with vintage decor and analog electronics, the interiors evoke her own 1980s-era youth.
"'The Beautyful Ones' series is framed by vulnerability, hope, and a certain self-awareness," Als said. "Akunyili Crosby's subjects ask, 'How am I being read? How would you like to read me? Am I part of this world, or am I aspiring to the next?' Throughout her career, she continues to delve into the diasporic experience to communicate various ideas about the meaning to be found in being an outsider and in belonging."
Akunyili Crosby (b. 1983) is a leading contemporary artist whose work offers critical perspectives on postcolonial history and experience as well as transnational identities. Born and raised in Nigeria, she came to the United States in 1999 to attend the Pennsylvania Academy of the Fine Arts and Swarthmore College, before obtaining a master's in fine arts from Yale University. Akunyili Crosby's work has been the subject of acclaimed solo exhibitions in both the United States and the United Kingdom, notably at the Baltimore Museum of Art, the Modern Art Museum of Fort Worth, and the National Portrait Gallery, London. In 2017, she was awarded a MacArthur Fellowship "genius grant."
"The Hilton Als Series: Njideka Akunyili Crosby" is organized by the Yale Center for British Art and curated by Hilton Als, working with Njideka Akunyili Crosby. In addition to his work at The New Yorker, Als is an associate professor of writing at Columbia University. A catalog featuring Als' essays about the series will be published by the YCBA and Yale University Press in fall 2023.
This exhibition's presentation at The Huntington is made possible in part by the National Endowment for the Arts. Additional support is provided by the Philip and Muriel Berman Foundation and an anonymous foundation.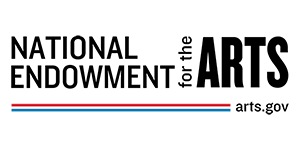 # # #
[EDITOR'S NOTE: High-resolution digital images available for publicity use. Request Images]
About The Huntington
The Huntington Library, Art Museum, and Botanical Gardens is a cultural and educational institution of global significance. Building on Henry E. and Arabella Huntington's renowned collections, The Huntington supports research and promotes education in the arts, humanities, and botanical science through the growth and preservation of its collections; the development of a community of scholars, school programs, and partnerships; and the display and interpretation of its extraordinary resources for diverse audiences. The Huntington is located at 1151 Oxford Road, San Marino, California, 12 miles from downtown Los Angeles. Visitor information: huntington.org.
Contacts
Thea M. Page, 626-405-2260, tpage@huntington.org
Jessica McCormack, 323-497-9308, huntingtonnews@huntington.org