Posted on Mon., Oct. 3, 2022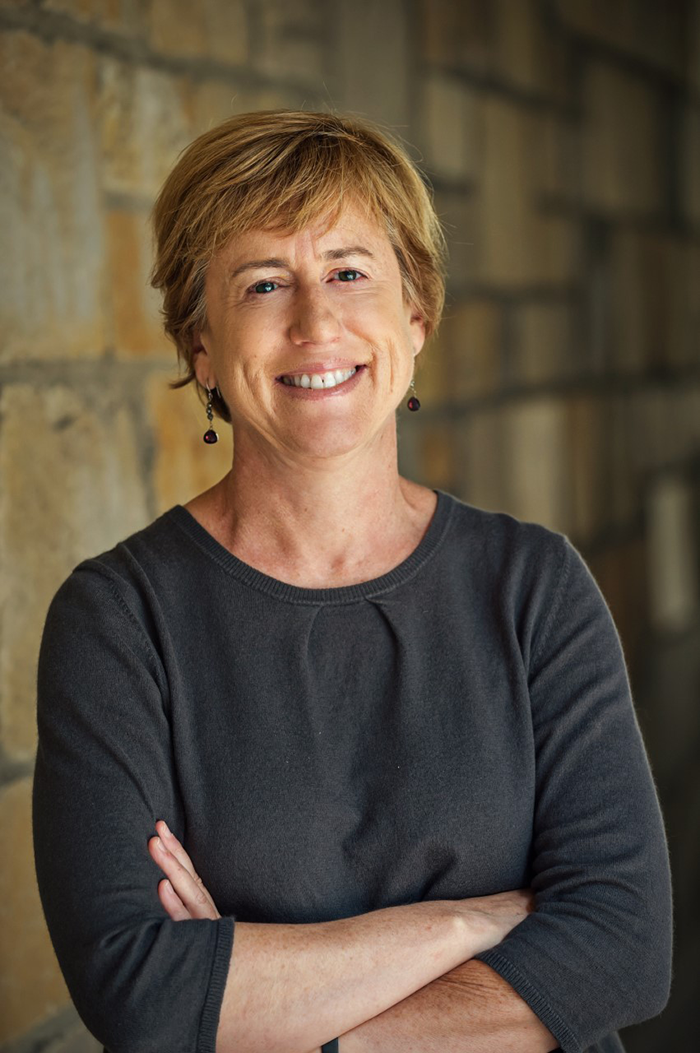 SAN MARINO, Calif.—Following an international search, The Huntington Library, Art Museum, and Botanical Gardens announced today the appointment of University of Michigan history professor Susan Juster to the position of W.M. Keck Foundation Director of Research. Juster, a scholar of 17th- and 18th-century American history, joins The Huntington staff on Feb. 1, 2023.
"We are thrilled to have Susan joining The Huntington at this important time," said Karen R. Lawrence, president of The Huntington. "Susan is both a first-rate scholar and a strong administrator, with an impeccable sense for why the humanities matter, especially at this fraught moment, when evidence and historical fact are questioned at every turn. We look forward to having her join us as The Huntington seeks to magnify the impact of its collections by using them to help inspire discussion and transform understanding among our diverse and growing audiences."
Juster, who is the Rhys Isaac Collegiate Professor of History at the University of Michigan, Ann Arbor, has focused her research on religion in the early Atlantic world, primarily looking at Protestant and Catholic communities in early America. Her most recent project explores the role of women, enslaved people, and Native Americans, along with English and Irish settlers, in creating Catholic communities in English America, a "fugitive faith on the edges of empire," according to the Guggenheim Foundation, which awarded Juster one of its prestigious fellowships in 2020.
"The past is both familiar and strange," Juster said. "And the more time we spend with people in the past, the better we understand the contingencies and complexities that created the world we inhabit today. This is exactly where The Huntington excels and why a place like The Huntington matters. Connecting the present and the past doesn't give us easy answers to the challenges we face today, but it is the first step to appreciating human difference, achievement, and struggle. I look forward to cultivating a community of scholars who work to help shape that understanding."
As the director of research at The Huntington, Juster will oversee the institutional division that hosts more than 150 long- and short-term research fellows each year, selected through a competitive, peer-review process that provides $1.4 million in awards. These fellows join some 1,700 researchers who visit The Huntington annually to mine its massive collection of rare books, manuscripts, maps, photographs, art, and related materials in pursuit of their projects—producing academic monographs and scholarly articles, bestselling and prizewinning books, acclaimed documentary films, and works related to history. Juster will also lead the more public-facing research activities of conferences, lectures, and related programs.
Juster, who holds a B.A. from Brown University and a Ph.D. from the University of Michigan, has been at the University of Michigan since 1992, when she was appointed assistant professor of history. She took time away from her scholarship and teaching to become associate dean for social sciences for the University of Michigan's College of Literature, Science, and the Arts from 2008 to 2011. In 2014, she was named the Rhys Isaac Collegiate Professor of History for her superior performance in research, teaching, and administrative service.
In 2012, she held a short-term research fellowship at The Huntington, and in 2014, she was awarded a yearlong fellowship, which led, in part, to the publication of her 2016 book, Sacred Violence in Early America. Her forthcoming book, titled A Common Grave: The Ritual and Material Lives of Catholics in English America, will go to press next year.
Juster also serves as the senior editor of the Oxford Research Encyclopedia of American History.
# # #
[EDITOR'S NOTE: High-resolution digital images available for publicity use. Request Images]
About The Huntington
The Huntington Library, Art Museum, and Botanical Gardens is a cultural and educational institution of global significance. Building on Henry E. and Arabella Huntington's renowned collections, The Huntington supports research and promotes education in the arts, humanities, and botanical science through the growth and preservation of its collections; the development of a community of scholars, school programs, and partnerships; and the display and interpretation of its extraordinary resources for diverse audiences. The Huntington is located at 1151 Oxford Road, San Marino, California, 12 miles from downtown Los Angeles. Visitor information: huntington.org.
Contacts
Thea M. Page, 626-405-2260, tpage@huntington.org
Susan Turner-Lowe, 626-818-3985, sturner@huntington.org