Posted on Wed., Oct. 5, 2016
Focus will be on sustainability and fresh, local food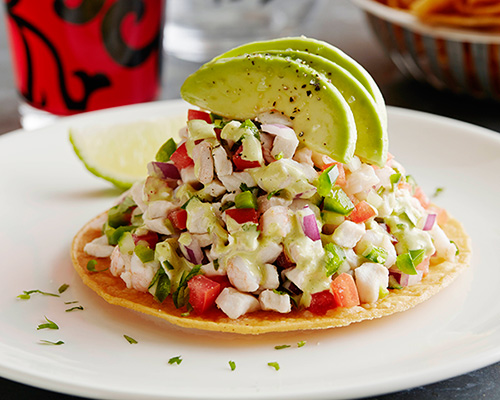 SAN MARINO, Calif.—The Huntington Library, Art Collections, and Botanical Gardens announced today that it has ushered in a new era of destination dining on its historic grounds by contracting with Palo Alto-based Bon Appétit Management Co. for dining and catering services. Bon Appétit begins providing service at The Huntington on Nov. 1.
Once a Gilded-Age millionaire's estate, The Huntington now welcomes 750,000 visitors a year and features five dining spaces: the main café, with indoor and outdoor seating and sweeping views of the Huntington mansion and grounds; the Rose Garden Tea Room, nestled between the Rose and Herb gardens; the Chinese Garden tea shop (known as the Freshwater Pavilion), overlooking a lake in a traditional Chinese Garden; the Rose Garden patio, open on weekends; and the coffee shop at the Education and Visitor Center. In addition to providing dining services at The Huntington's various locations, Bon Appétit will also provide catering for private events.
As part of this new relationship, The Huntington and Bon Appétit have invited Border Grill cofounders Mary Sue Milliken and Susan Feniger and Blue Window co-owner Kajsa Alger to launch several new dining concepts at The Huntington. (More details to be released in the following weeks.)
"We are tremendously excited about this new endeavor," said Laura Trombley, Huntington President. "At a time when cuisine has become key to every type of cultural experience—from museum going to concert watching—we believe it's critically important to have dining here reflect the high quality that is The Huntington standard. Food is no longer incidental—it is part of our culture. And, according to some, it is everything. We want wonderful, memorable food to be part of the greater Huntington experience." In early 2016, The Huntington interviewed several prospective local and national restaurant and catering operators. A committee composed of Huntington staff, the president, and overseers and trustees reviewed proposals and worked together to make a final determination.
"Standout features of the Bon Appétit proposal included their commitment to quality, taste, and sustainability," said Trombley. "We consider sustainability to be of key importance at The Huntington—whether we are considering how to lower our water use, narrow our carbon footprint, or determine what types of seafood we serve." Bon Appétit has been a leader in sustainability matters for decades. Said Bon Appétit CEO and Cofounder Fedele Bauccio, "I couldn't be more excited to bring our focus on sustainability and fresh, seasonally driven local food to The Huntington." Bauccio has been widely recognized for his work in sustainability for many years, perhaps, Trombley noted, "well before it became a household term."
In 2011, the James Beard Foundation chose Bauccio as one of 10 individuals for its inaugural Leadership Awards, recognizing outstanding initiatives as well as bodies of work and lifetime achievement. According to the foundation, Bauccio was chosen "for his commitment to quality food and socially responsible food sourcing." Bauccio won the EY Entrepreneur Of The Year 2014 National Retail and Consumer Products Award, and in 2016, the Acterra Award for Sustainability, both for pioneering local sourcing and environmentally friendly policies.
Bon Appétit provides dining and catering services to museums and educational institutions across the nation. Founded in 1987 and based in Palo Alto, Calif., the firm currently runs more than 650 restaurants and cafés in 32 states. Prominent clients include the Getty Center and Getty Villa, Google, the University of Pennsylvania, and the Art Institute of Chicago. It also runs a dozen public restaurants, including San Francisco's The Commissary, Arguello, and Public House in partnership with chef Traci Des Jardins.
Bon Appétit chefs cook food—including sauces, stocks, and soups—from scratch. The company launched its Farm to Fork program in 1999; ever since then, it has required its chefs to source at least 20 percent of their ingredients from small farms and ranches within 150 miles of their kitchens. Current Farm to Fork suppliers in the Los Angeles area include VR Green Farms, Weiser Family Farms, Hollandia Dairy, Highland Harvest Farm, and dozens of others.
Following the rollout of its Farm to Fork program, Bon Appétit announced several other "industry firsts," including, in 2002, switching to sustainable seafood; in 2003, using milk only from cows not given artificial hormones; and in 2005, using only cage-free shell eggs. It has also been a leader in fighting against the overuse of antibiotics in agriculture, supporting farmworkers' rights, and linking food to climate change. The company's efforts have been recognized by Chefs Collaborative, Natural Resources Defense Council, Seafood Choices Alliance, and Food Alliance, among others.
# # #
Contacts
Thea M. Page, 626-405-2260, tpage@huntington.org
Lisa Blackburn, 626-405-2140, lblackburn@huntington.org
About Bon Appetit Management Co.
Bon Appétit Management Company is an on-site restaurant company operating 650-plus restaurants and cafés in 32 states for corporations, universities, and museums as well as The Commissary, Public House, STEM Kitchen and Garden, and other public restaurants. More information at bamco.com.