Posted on Tue., May 10, 2016
Artist Mary Beth Heffernan, who works in photography and sculpture, will respond to The Huntington's collections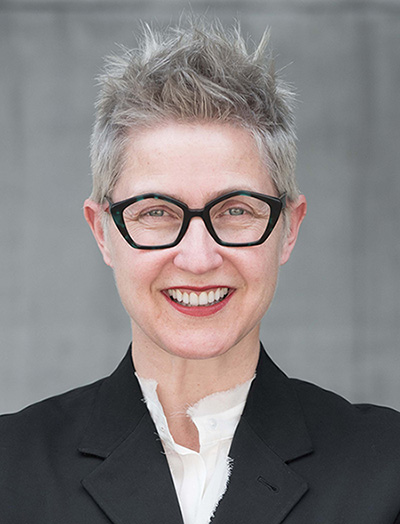 SAN MARINO, Calif.— This summer, The Huntington Library, Art Collections, and Botanical Gardens will host internationally acclaimed photographer and sculptor Mary Beth Heffernan in an artist-in-residence arrangement made possible by a grant from Los Angeles arts organization Photographic Arts Council/Los Angeles. Called the PAC/LA Contemporary Artist Grant, this is the first to be offered by the organization.
"We chose The Huntington for our first grant because of its outstanding research and photography collections," said Gloria Huyck, the chair of PAC/LA's board. "We wanted to give a Los Angeles-based photographer the chance to be inspired by The Huntington's holdings. We're also thrilled to be working with The Huntington's curator of photography, Jennifer Watts, who we consider to be one of the most knowledgeable and creative in the country."
The grant amounts to $10,000, which will enable the artist to conduct research in the collections and create a finished artwork.
Heffernan is a Los Angeles-based artist and a professor of art in the Department of Art and Art History at Occidental College in Los Angeles. Her art explores the intersection between representation and physicality.
Heffernan will spend several months at The Huntington, engaging with its library, art, and garden collections and producing new work inspired by the objects she encounters. The Huntington will acquire a new artwork resulting from her residency that will become part of its permanent collection.
Photography has long been one of The Huntington's collecting strengths, with holdings of about 850,000 prints and negatives spanning the period from about 1850 to 1950. The collection contains significant work by noted photographers Carleton Watkins, William Henry Jackson, Andrew Russell, Eadweard Muybridge, Frances Benjamin Johnston and others. The Huntington is known, in particular, for its photographs by Edward Weston and Ansel Adams.
Since its inception, The Huntington has inspired visual artists of all kinds. This is especially true for photographers. In recent years, artists as diverse as Paul Caponigro, John Divola, Karen Halverson, and David Hockney, among many others, have explored the gardens and galleries to create new photographic work.
"With the PAC/LA Contemporary Artist Grant, we are not only allowing this sort of intervention, we're actively encouraging it," said Watts. "It's an honor and a privilege to be selected by PAC/LA for their first such grant."
Watts chose Heffernan in part because her work aligned so closely with The Huntington and its collections. "Her art is deeply research-based, she is intrigued by historical photographic processes and techniques, and interested in the intersection between the human body and its representation over time," said Watts. And then there's the mesmerizing beauty of her art, which Watts finds "striking for its depth and seriousness of intent."
From the start of her career, historical medical archives fascinated Heffernan. Her Becoming series (1994), was a sculptural response to specimens and 19th century medical photographs from the Mütter Museum in Philadelphia. The Replete series (1995–2001) drew from Enlightenment-era dissection engravings by William Hunter at Harvard's Countway Library of Medicine. She recently received critical acclaim for a solo exhibition of her Blue series at Sloan Projects in Santa Monica, Calif.
Heffernan earned her BFA at Boston University in 1987, graduating Magna Cum Laude, and was awarded the Kahn Career Entry Award. She earned her MFA in the photography program at California Institute of the Arts in 1994, and was appointed fellow in the studio program at the Whitney Independent Study Program 1994–95.
# # #
Contacts
Thea M. Page, 626-405-2260, tpage@huntington.org
Lisa Blackburn, 626-405-2140, lblackburn@huntington.org
About PAC/LA
Formed in 2011 by leading philanthropic supporters of photography in Los Angeles, PAC/LA (Photographic Arts Council/Los Angeles) is an independent, non-profit organization fostering individual and community-wide appreciation of the photographic arts. It organizes artist talks, gallery tours, curator walk-throughs of museum exhibitions and much more. It also helps museum curators acquire photographs and funds educational programs and museum residencies for artists. Membership is open to anyone interested in fine art photography. More information is available at paclosangeles.com.