Kathy Musial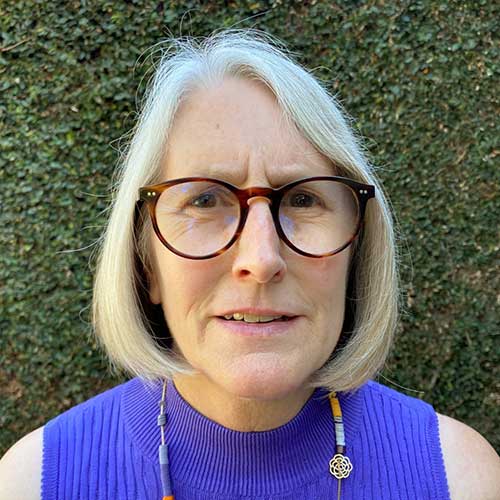 Curator, Living Collections
Department: Botanical, Collections, Conservation, & Research
626-405-3517
Kathy Musial joined The Huntington as an assistant botanist in 1982 and has served as the curator of living collections for more than 35 years. She manages the overall curation of The Huntington's living plant collections, including acquisition, development, landscape siting, tracking, mapping, and identification of plants in the non-succulent collections.
Kathy has traveled internationally to study plants in their native habitats, particularly those in Australia, which has informed the development of her many natural history horticultural tours. She has also written, edited, and consulted on various botanical publications, and has edited and conducting fieldwork for the award-winning book, Conifers Around the World (Debreczy and Racz, 2011).
Kathy is an active member of, and serves as writer for several botanical organizations and publications, including The Public Garden, and the Plant Collections Network and Plant Nomenclature community with the American Public Gardens Association, of which she has held several board seats throughout her career.
Verso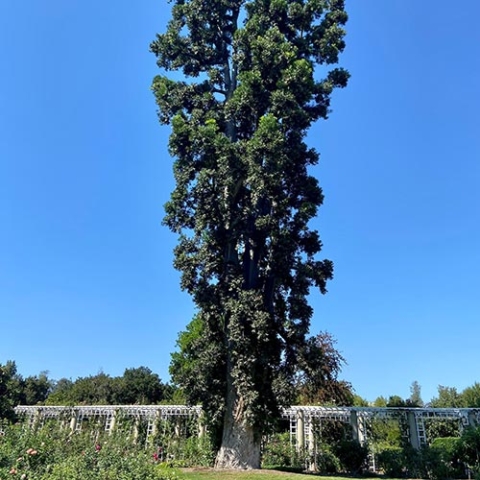 This 131-year-old Queensland kauri (Agathis robusta), towering above the Rose Garden, is the oldest planted tree at The Huntington. (Some of the site-native oaks are older.) On Sept. 24, 2021, the…