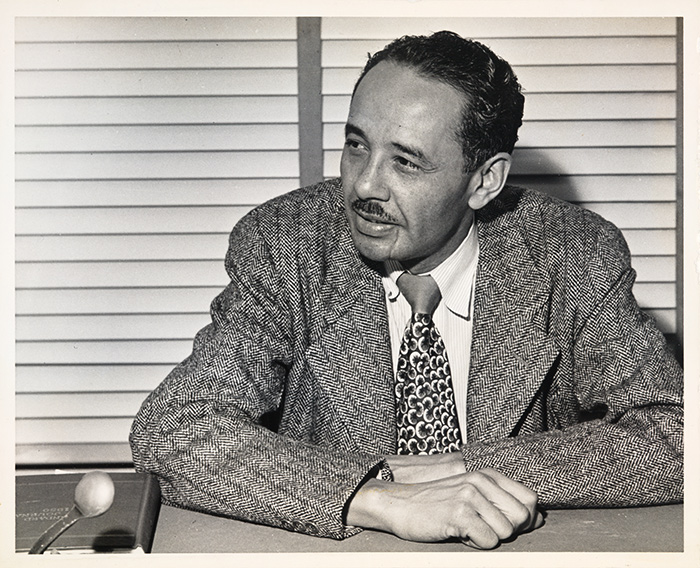 Loren Miller, seated at desk, ca. 1950. Unknown photographer. Loren Miller Collection. The Huntington Library, Art Museum, and Botanical Gardens.
Hear and Now at The Huntington is a new podcast that connects the incomparable library, art, and botanical collections at The Huntington with the wider world. Join host Giovana Romano Sanchez for a series of short audio essays that explore objects and ideas found at The Huntington along with the brilliant minds behind them. What unfolds is an original take on the issues we are facing in the world, right now.
Loren Miller's Extraordinary Fight for Civil Rights in America
As protests for racial justice take over the streets, we remember one of the most important civil rights lawyers of the mid-20th century: Loren Miller. Miller worked on landmark U.S. Supreme Court cases, like Shelley v. Kraemer, which resulted in racially restrictive housing covenants being ruled unconstitutional, and Brown v. Board of Education, which ended legal segregation in public schools. He was also an influential writer and an activist. Host Giovana Romano Sanchez interviews writer and researcher Amina Hassan and Harvard professor Kenneth Mack about Miller's life, work, and his significance for today's racial politics. (listen here).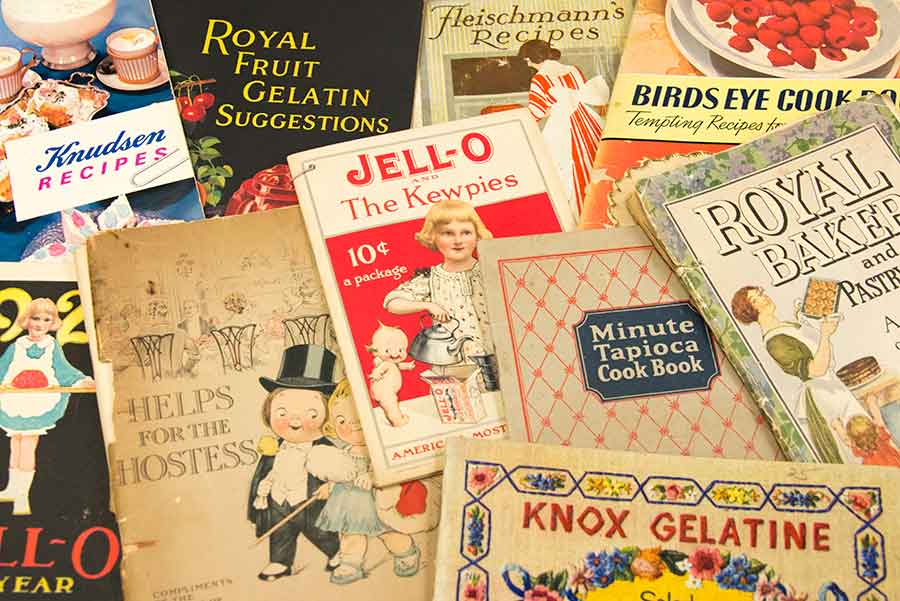 A selection of early 20th-century, brand-name recipe pamphlets from The Huntington's Anne Cranston American Regional and Charitable Cookbook Collection. Photo by Kate Lain.
Testing Old Recipes
At a time when a lot of us are (re)connecting with our cooking skills because of the coronavirus pandemic, what can we learn from old recipes? In this episode, host Giovana Romano Sanchez talks with rare book cataloger Shelley Kresan about The Huntington's Anne Cranston collection, which consists of nearly 5,000 British and American cookbooks from the 18th and 19th centuries. We also hear from author and food critic Patric Kuh about how this moment of intense home cooking is bringing back some of the flavors we lost with industrialization. Then, Giovana tries an old recipe and shares the result (listen here).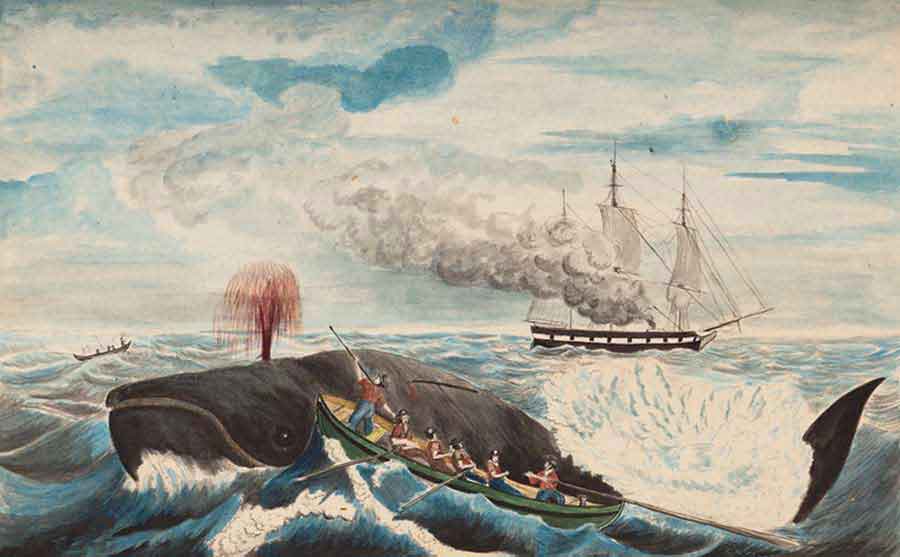 David E. Marshall ("Wicked Ned"),
Right Whale
, ca. 1851, watercolor. The Huntington Library, Art Museum, and Botanical Gardens.
Virtual Voyages
In the early 1800s, international travel was a privilege most Americans couldn't experience firsthand. Only brave souls like "Wicked Ned," an American sailor who almost died on his first trip, had the stomach for lengthy maritime journeys. But if travel was inaccessible, imagining it was not. And for that, there was art. Join host Giovana Romano Sanchez for a virtual voyage through time and across distant lands, for a look at what travel meant for Americans who, like most of us right now, couldn't venture far from home (listen here).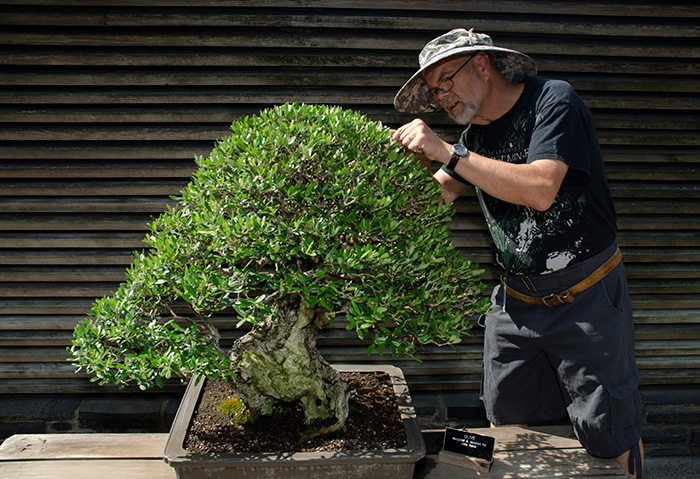 Ted Matson, curator of The Huntington's bonsai collections, grooms an olive tree designed by the late John Naka. The art of bonsai, says Matson, is like "sculpture with living plant material." Photo by Lisa Blackburn.
What Bonsai Can Teach Us About Patience
Ted Matson, curator of The Huntington's bonsai collections, used to be a writer. Whenever he felt writer's block coming on, he would visit his personal collection of bonsai trees, do a little pruning and pinching, and enter a "flow state." Inevitably, the solution he was seeking would pop into his head. To help us grapple with the frustrations of coronavirus stay-at-home orders, host Giovana Romano Sanchez escorts us deep into the practice of bonsai for a lesson in patience, the concept of time, and respect for the pace of nature (listen here).
The theme song for Here and Now is by John Zalewski.
Giovana Romano Sanchez is a communications specialist in the Office of Communications and Marketing at The Huntington.