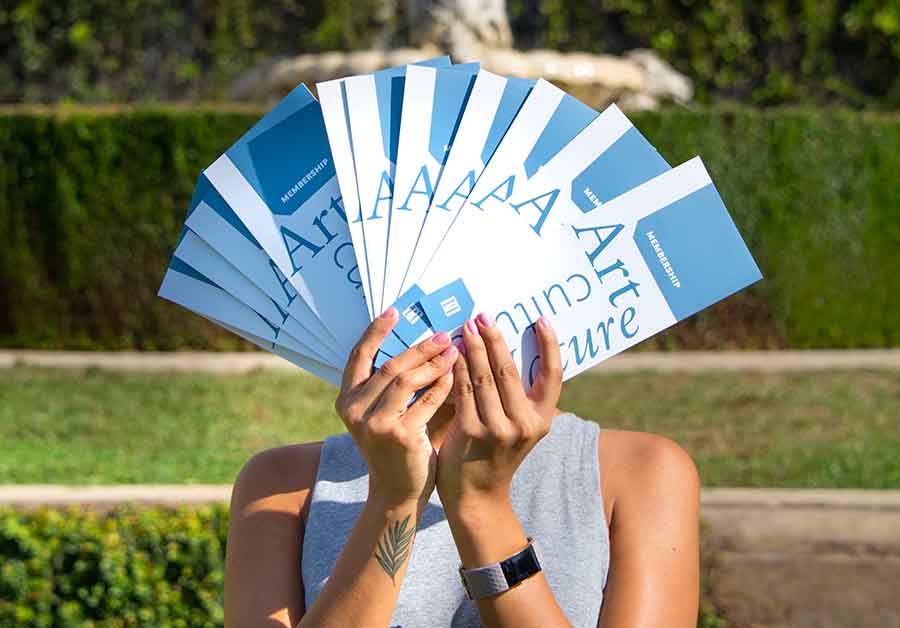 In October 2020, The Huntington awarded 500 Memberships to Los Angeles-area college students. Photo by Deborah Miller.
Last year, as part of the institution's Centennial Celebration, The Huntington awarded 100 free memberships to Los Angeles-area college students. This year? We awarded 500. With the generous support of The Rose Hills Foundation, The Huntington was able to provide memberships to students attending more than 45 different schools—ranging geographically from Whittier College to California State University, Long Beach, to California State University, Northridge.
The submission form for memberships this year included the following question: "How do you lend your voice, experiences, and/or talents to make a difference in your community today?"
The responses were remarkable. Though not required to write more than a few words, most students shared detailed accounts of their passions and how they support their communities. Some described the amazing work they are already doing in such fields as bioscience, landscape design, food sustainability, and education; others shared the simple steps they have taken to recognize and fulfill needs in their own neighborhoods. Some told compelling stories of second chances and overcoming incredible hardship. And others illuminated a future they are active in building, whether that be through preserving cultural history or advocating for voices that need to be heard.
Lily Kitagawa, a student at Caltech, is passionate about advocacy and equity in scientific fields of study. "Women, and especially women of color like myself, have been historically underrepresented. In addition to pursuing my degree in biology, I want to ensure that the next generation of women will be able to do so without discrimination. I spend time tutoring in math, science, and computer science, and I'm working on developing a project through the diversity advocacy program at Caltech to increase representation in our community."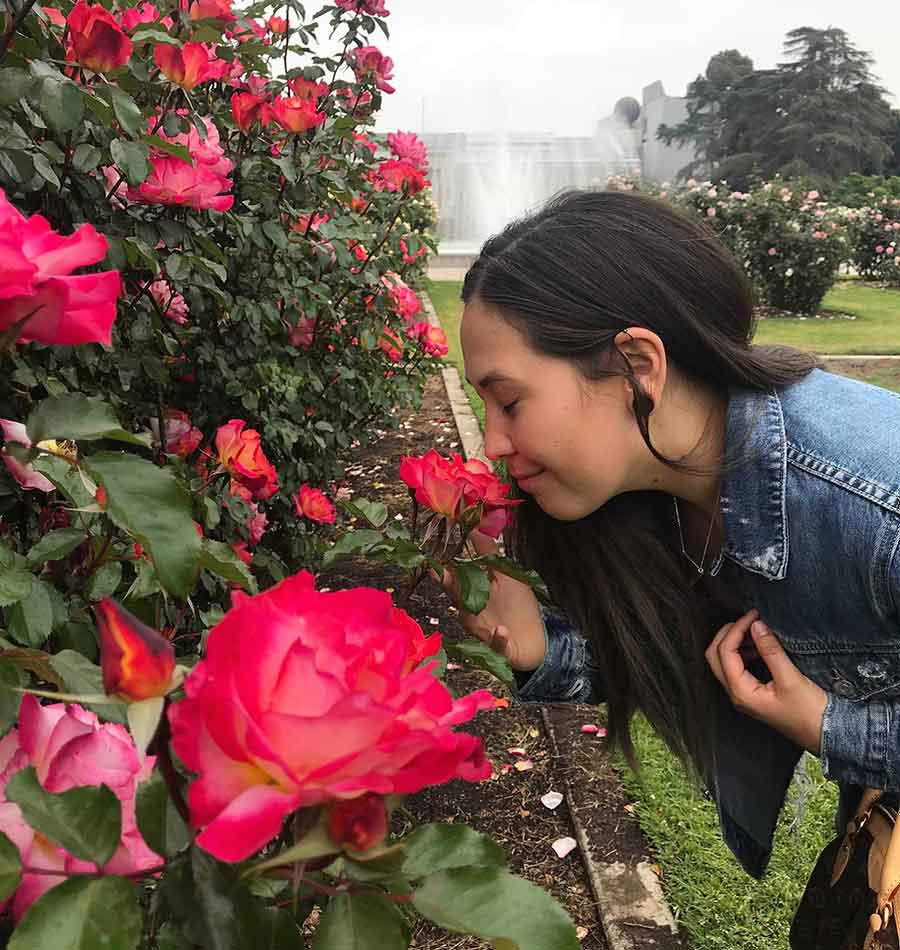 Virginia Frazee, a student at California State University, Los Angeles. Photo courtesy of Virginia Frazee.
Virginia Frazee, a student at California State University, Los Angeles, believes that "involvement is the greatest way we can lend ourselves to our community and create a sense of safety and togetherness. I began a weekly trash pick-up day in a community Facebook group to connect people of different backgrounds to a common goal—today it is trash, tomorrow it might be a community beautification project! I think a lot of people feel like if they aren't able to do more, they shouldn't try at all, and I want to inspire people to feel the exact opposite."
Gabriela Beltran, a student at Mt. San Antonio College, reminds us that it is never too late to further your academic career. "As a 47-year-old student, caregiver, and wife to a paralyzed veteran, my path to finish my education has been long and hard. Starting a victory garden and raising small farm animals bring balance and joy into my life, as I can practice food sustainability and share the benefits of that practice with others."
Jonathan Davila, an architecture student attending California State Polytechnic University, Pomona, is inspired to enhance his neighborhood of Boyle Heights through his studies. "I'm interested in addressing the very concrete landscape and urban planning issues that blight lower socio-economic neighborhoods like Boyle Heights, Bell Gardens, and Huntington Park. After graduation, it is my intention to effect actual change through community-led events and city planning to create designs that promote positive growth and retain the community identity."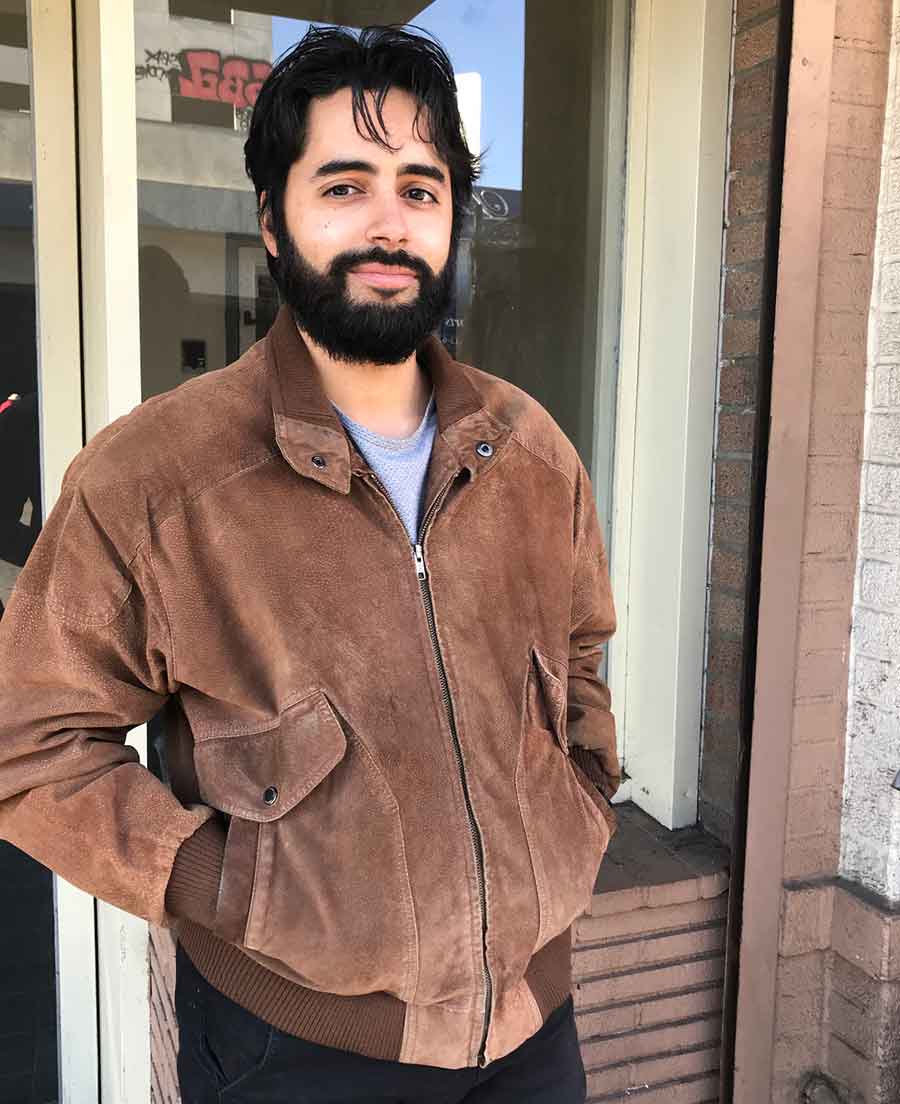 Jonathan Davila, a student at California State Polytechnic University, Pomona. Photo courtesy of Jonathan Davila.
In a time that has been incredibly challenging and isolating, these stories from students shine a light on the innovative ways they are contributing to communities—whether it's by pursuing studies that will change the world for the better or through the simple act of seeing a need and finding a way to fulfill it.
And what can The Huntington offer to these students, as they visit over the next year? To quote Alexandra Brouke, currently enrolled at Pasadena City College: "I think it is important for this generation to get reacquainted with arts, culture, and the environment. The Huntington fosters such a spirit of learning and growth—it's helped me to become a more critical thinker and understand the importance of preserving the world around us."
Deborah Miller is the social media manager in the Office of Communications and Marketing at The Huntington.