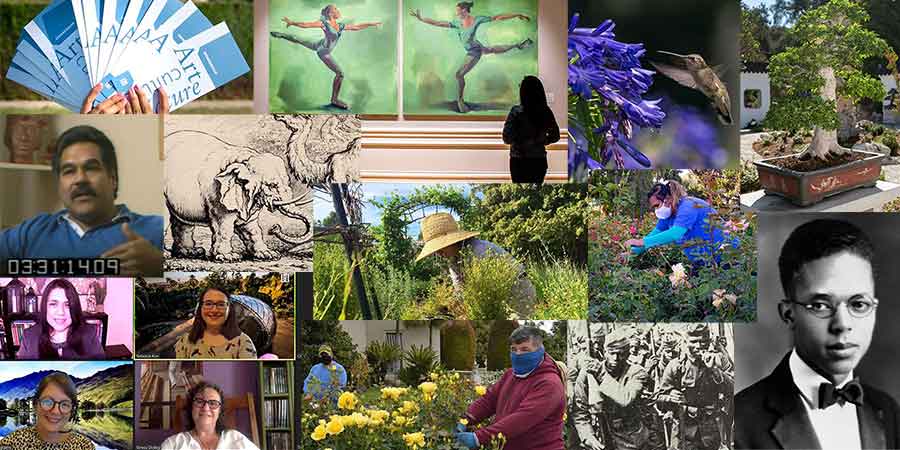 Collage of Verso highlights from 2020.
Few years in living memory have presented more challenges than this one: a worldwide pandemic and economic recession, widespread civil unrest, and a turbulent presidential election. The combined impact of these events has transformed every aspect of our lives. But, as the year draws to a close, we also feel hopeful about better days to come. Before we step into 2021, we turn back to wave goodbye to 2020 as we share our favorite Verso stories from the past year.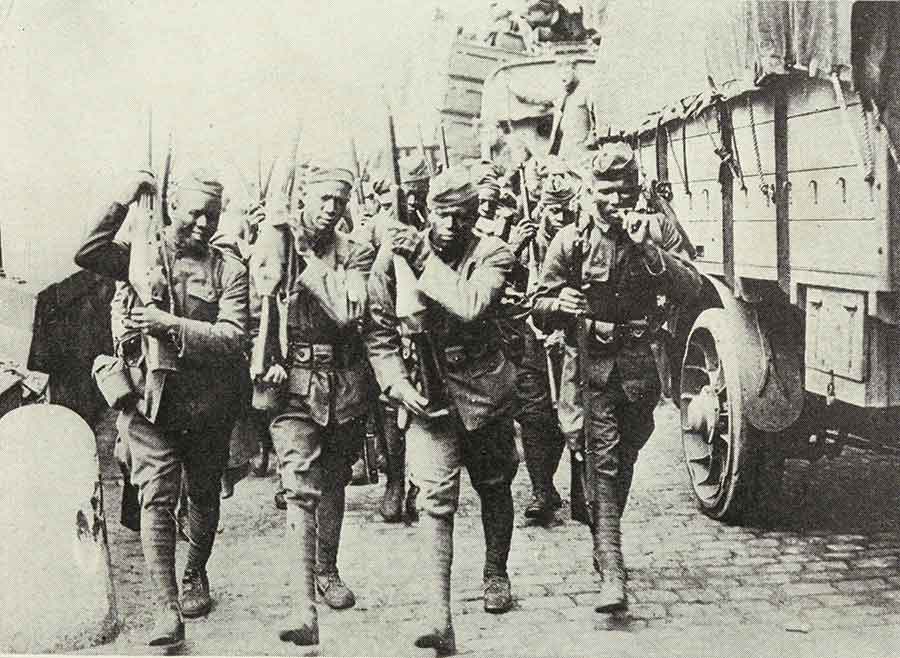 William Allison Sweeney,
History of the American Negro in the Great World War
, 1919, Cuneo-Henneberry, Chicago. This photo in Sweeney's book shows troops arriving in France. The Huntington Library, Art Museum, and Botanical Gardens.
In January, we told you about our exhibition to mark The Huntington's Centennial, "Nineteen Nineteen ," the year the institution was founded. It was a portentous time—similar to our own—which included a major flu pandemic, issues of social justice and race relations, and the end of a horrific war. Every one of the 250 objects in the exhibition was made, published, edited, exhibited, or acquired in that year. Read more.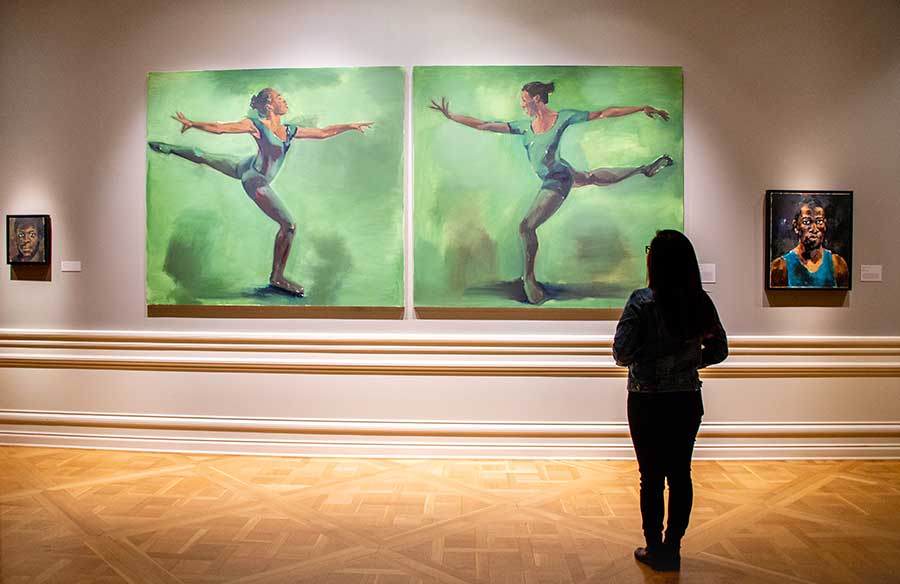 The exhibition "The Hilton Als Series: Lynette Yiadom-Boakye" in the Huntington Art Gallery. Photo by Deborah Miller.
Lynette Yiadom-Boakye is among the most important artists working in Britain today. In February, we featured an exhibition at The Huntington of her recent, portrait-like studies of fictional Black characters displayed adjacent to the historic Thornton Portrait Gallery. The exhibition was curated by Pulitzer Prize–winning author Hilton Als, staff writer and theater critic for The New Yorker magazine and associate professor of writing at Columbia University. Read more.
Luiz Valdez, raw footage from an interview for the KCET series "Los Angeles History Project," recorded on Feb. 8, 1988. The son of Mexican farm workers, Valdez is one of the most well-known and influential directors and writers to emerge from the Chicano culture in California. He was first recognized for his play Zoot Suit.

As a global pandemic brought normal life to a halt in March and social distancing became necessary to decrease the rapid spread of COVID-19, The Huntington temporarily closed its gates to visitors. One consequence: increased interest in our digitized collections, including videos that help to tell the diverse history of California. Read more.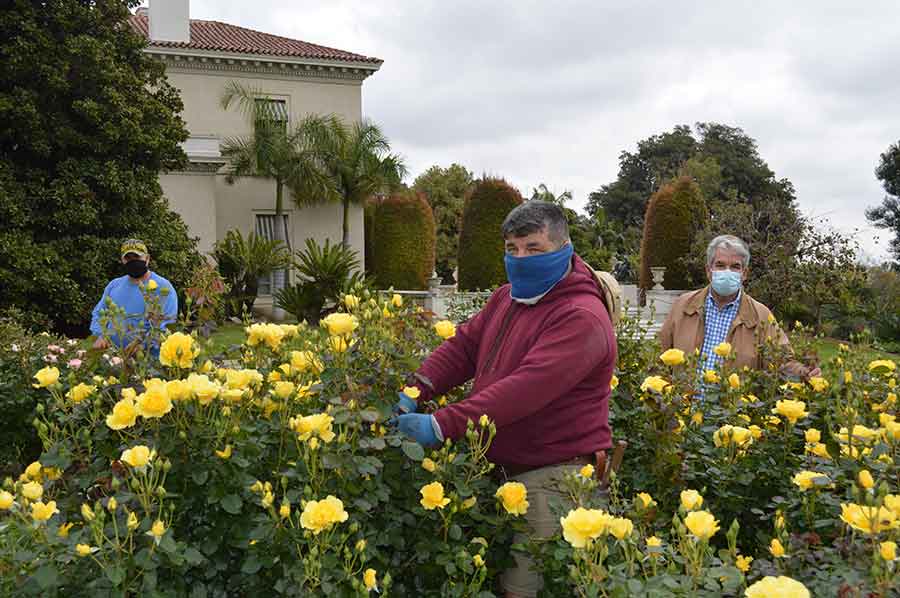 Rose Garden curator Tom Carruth (far right) and gardeners John Villarreal (center) and Noel Aviña (left) maintained physical distancing and wore face masks for added safety while tending the garden during the mandated closure as a result of the COVID-19 pandemic. As some 1,200 varieties of roses approached full bloom (including the bright yellow floribunda, 'Sparkle & Shine'), Carruth and his colleagues missed being able to share the beauty of the garden with others. Photo by Kelly Fernandez.
During the pandemic lockdown, The Huntington's botanical collections continued to grow and blossom, tended by essential workers. In April, we told you about three men caring for the Rose Garden who suddenly found themselves very lonely as they spent their days in a paradise they were unable to share. Read more.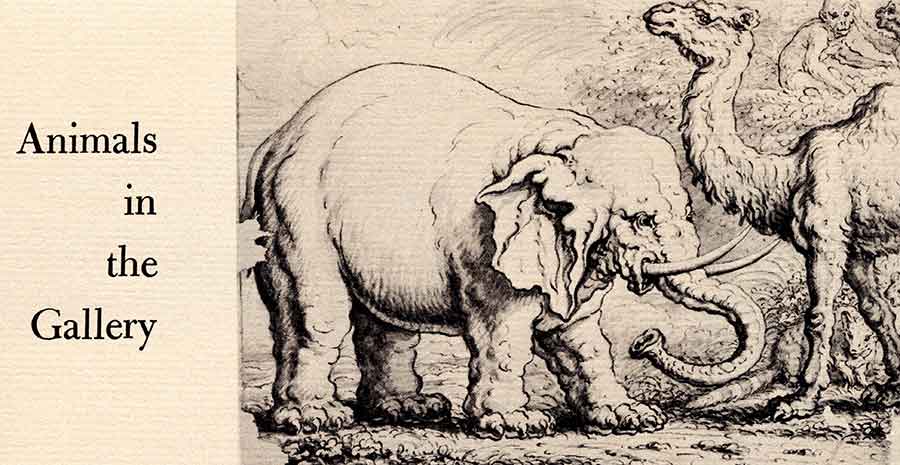 Elephant, Camel, and Two Monkeys,
ca. 1663, by Francis Barlow. Pen and brown ink and brush and black ink and wash on laid paper. Seen in the June/July 1970 exhibition "Animals in the Gallery." The Huntington Library, Art Museum, and Botanical Gardens.
The year 1970 was a tumultuous one for the nation—as 2020 is today—but The Huntington remained an oasis of calm, offering intellectual engagement and spiritual renewal through nature, the humanities, and the arts. In May, we looked back at 1970 as represented in the pages of The Huntington's bimonthly newsletter from that year. Read more.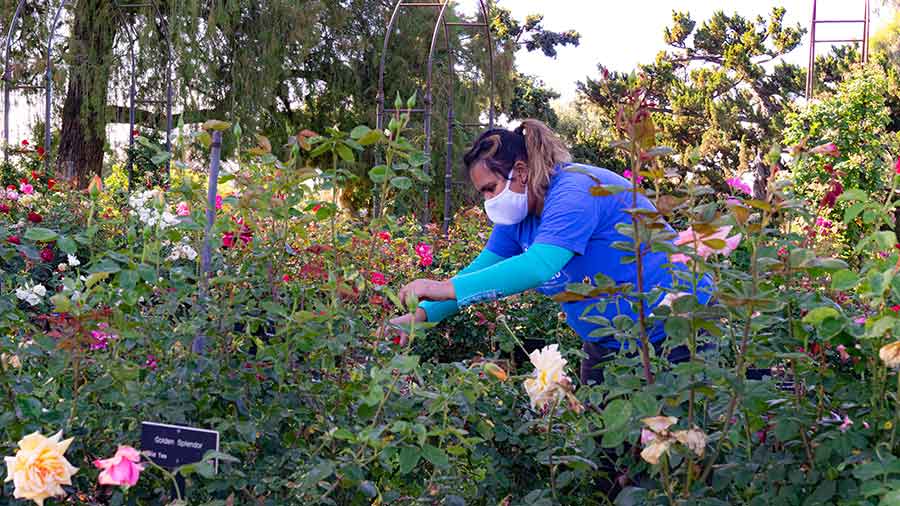 Reader Services Coordinator Karina Sanchez could no longer work in the Library when it was closed in March due to the COVID-19 pandemic. She seized the opportunity for a work reassignment in The Huntington's botanical gardens, where she acquired new skills, such as how to prune roses. Photo by Aric Allen.
While many Huntington staff members have been able to do their jobs remotely during the pandemic, some employees whose work was on hiatus because of diminished activities received work reassignments. In June, we asked one of them, Karina Sanchez, to tell us about her experiences working in the gardens. Read more.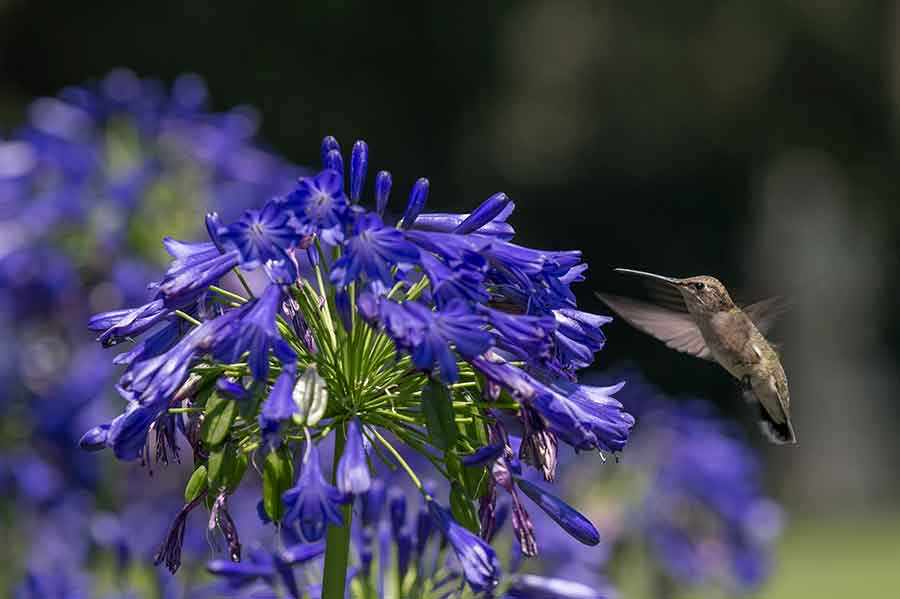 A female Anna's hummingbird (
Calypte anna
) hovers next to a cluster of brilliant blue
Agapanthus
'Ellamae' blooms near the North Vista. Photo by Martha Benedict.
With the reopening of the Botanical Gardens, following a three-month COVID-19 closure, visitors began eagerly returning to The Huntington to enjoy its well-loved landscapes once more. Physical distancing requirements remained in place to reduce the risk of infection, but there was one thing visitors were encouraged in July to get close to: nature. Read more.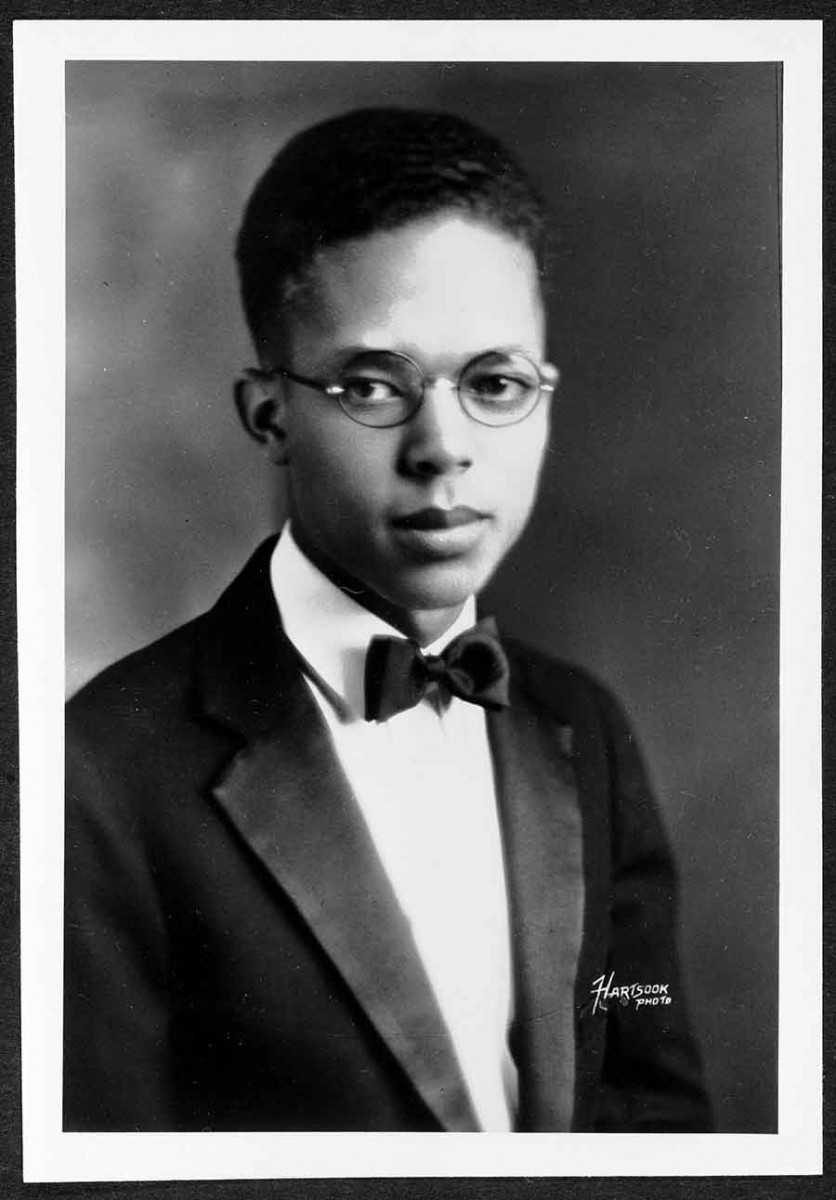 Composer and writer Harold Bruce Forsythe (1908–1976). Photo by Fred Hartsook. The Huntington Library, Art Museum, and Botanical Gardens.
In August, we told you about one of the less well-known names in The Huntington's literary collections—that of writer and composer Harold Bruce Forsythe, whose papers were donated to The Huntington by his son following Forsythe's death in 1976. Few today know Forsythe's name, much less his work, but it is possible that his musical compositions will be more well known in the years to come than they were during his own lifetime. Read more.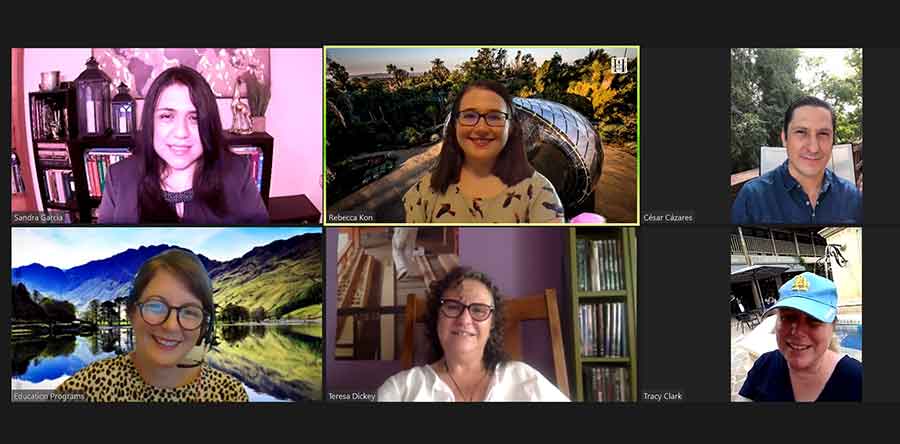 A four-member Teacher Advisory Panel meets regularly with The Huntington's Education staff to develop new classroom resources and lesson plans based on The Huntington's collections. During the pandemic, the meetings have been held online. Top row, left to right: Sandra Garcia, secondary social studies and dual immersion program teacher with the Glendale Unified School District; Rebecca Kon, curriculum development specialist at The Huntington; César Cázares, Spanish teacher at Pasadena Waldorf School. Bottom row, left to right: Louise Hindle, associate director of school partnerships and programs at The Huntington; Teresa Dickey, English instructor at Marymount High School, Los Angeles; Tracy Clark, English teacher at Torrance High School. Photo by Rebecca Kon. The Huntington Library, Art Museum, and Botanical Gardens.
In any "normal" year, The Huntington hosts nearly 20,000 student visits, including 15,000 children participating in free docent- or educator-led programs, but the COVID-19 pandemic turned this annual rite on its ear. And that presented educators at The Huntington with some fresh challenges as well as exciting opportunities. The result, as we shared with you in September, was an array of innovative new resources for teachers, activities for students and families, and programs for lifelong learners. Read more.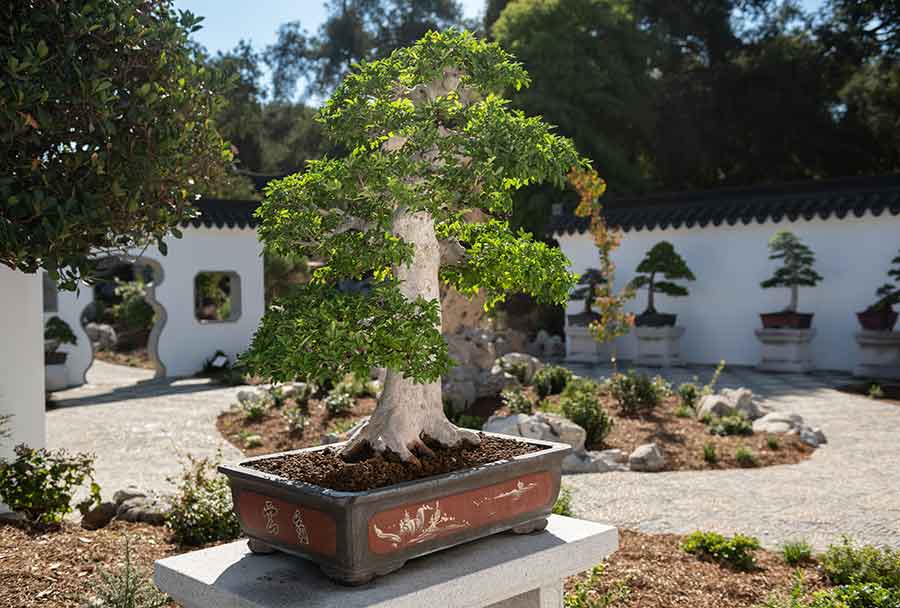 A
penjing
in the Verdant Microcosm, a new complex built to display a collection of the miniaturized plant landscapes in The Huntington's Chinese Garden. Photo by Jamie Pham.
After a nearly five-month postponement caused by the COVID-19 pandemic, The Huntington opened the outdoor areas of the highly anticipated expansion of its renowned Chinese Garden, Liu Fang Yuan 流芳園, on Oct. 9. In the Verdant Microcosm 翠玲瓏, a spacious courtyard within the newly expanded garden, the venerable art of shaping trees and depicting landscapes in miniature—penjing—was on display. In October, we featured several examples of the art form, many created by one of The Huntington's own experts. Read more.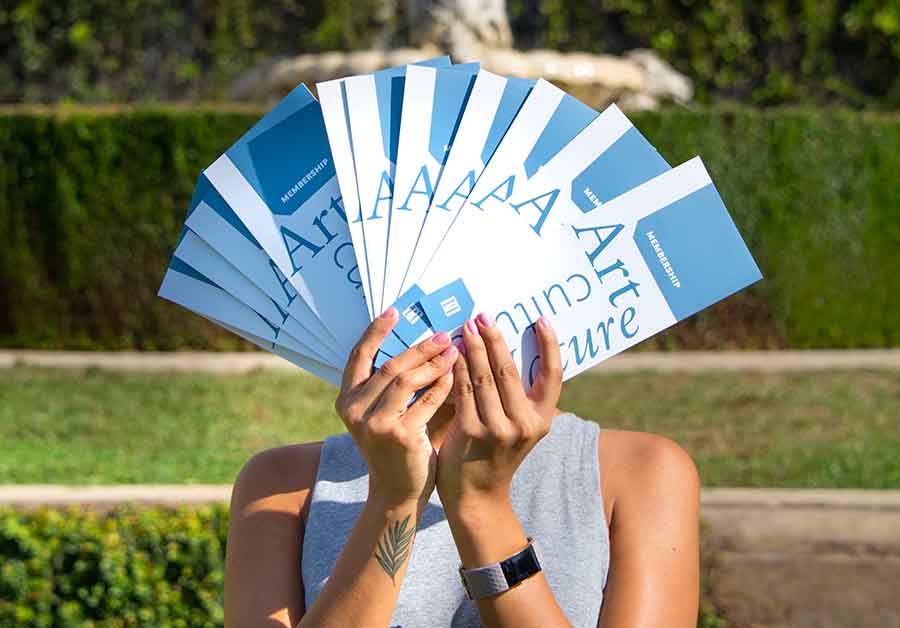 In October 2020, The Huntington awarded 500 Memberships to Los Angeles-area college students. Photo by Deborah Miller.
Last year, as part of the institution's Centennial Celebration, The Huntington awarded 100 free memberships to Los Angeles-area college students. This year? We awarded 500. With the generous support of The Rose Hills Foundation, The Huntington was able to provide memberships to students attending more than 45 different schools—ranging geographically from Whittier College to California State University, Long Beach, to California State University, Northridge. Read more.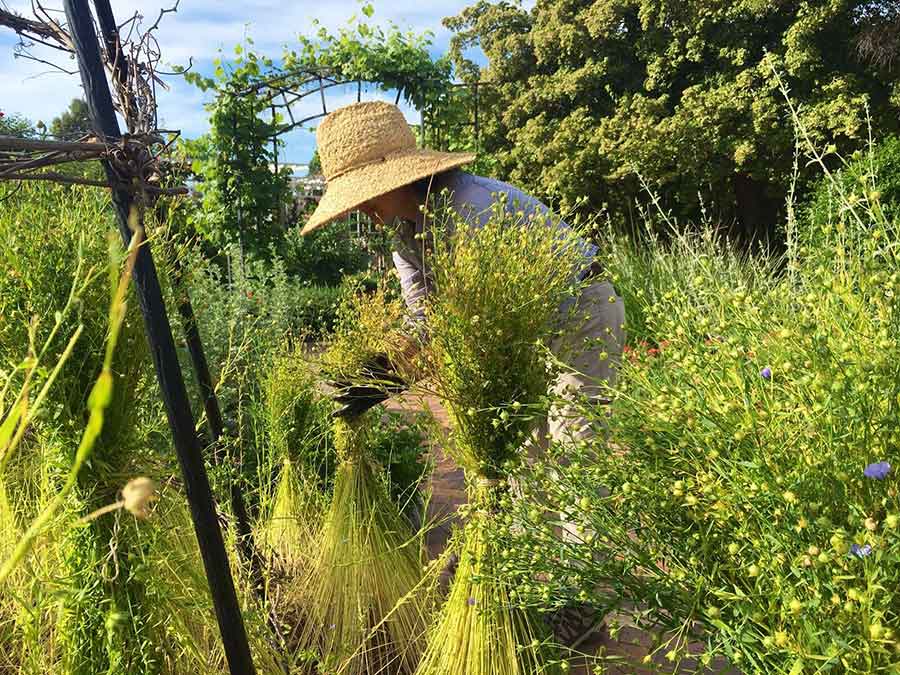 Kelly Fernandez, head gardener of the Herb and Shakespeare gardens, harvests bundles of flax from The Huntington's Herb Garden. Photo courtesy of Kelly Fernandez.
When Kelly Fernandez, head of the Herb and Shakespeare gardens, revived The Huntington's Fiber Arts Day program in 2013 and saw expert craftspeople dyeing, spinning, and weaving fibers into incredible textiles, she couldn't help but be intrigued. In the years since, she's acquired her own spinning wheel, started handcrafting textiles, and even traveled to Oaxaca to learn from textile artisans from around the region. This year, as we shared with you earlier this month, Fernandez decided to grow, process, and spin her own flax—the fiber used to make linen. Read more.
We look forward to sharing more stories about The Huntington with you in 2021.
Kevin Durkin is editor of Verso and managing editor in the Office of Communications and Marketing at The Huntington.