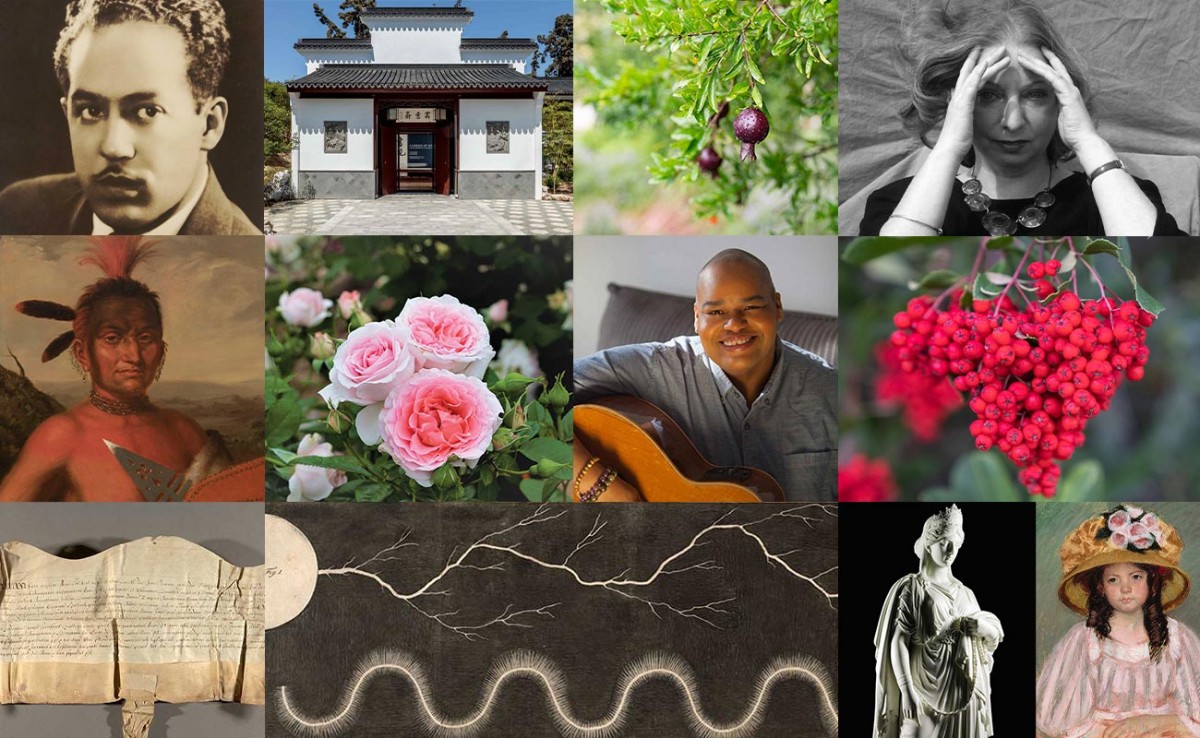 Collage of Verso highlights from 2021.
The year 2021 proved to be filled with both challenges and hope. The challenges included the continuing effects of a global pandemic, social unrest and political turmoil, and an increasing awareness of the effects of climate change. On the positive side were the creation and distribution of vaccines; the increased attention to issues of diversity, equity, and inclusion; and a sense of urgency about the need to work together to save the planet. As we look back at Verso stories from the past year, we remind ourselves of where we have been and contemplate where we are headed.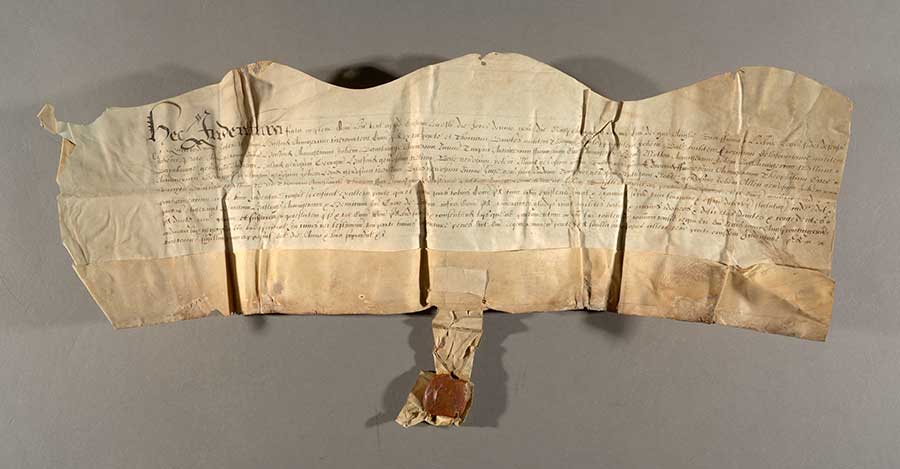 This indenture, written in Latin on parchment, identifies the winning candidate in a local parliamentary election in March 1640. This top part of the manuscript was supposed to be filed in the local sheriff's office in Leicestershire and used as the official report of the winning candidate. The election, however, was contested, so this indenture was never filed. The Huntington Library, Art Museum, and Botanical Gardens.
In January, a week after the attack on the U.S. Capitol temporarily halted the Electoral College vote count for the 2020 presidential election, Vanessa Wilkie, the William A. Moffett Curator of Medieval Manuscripts and British History at The Huntington, demonstrated a method used for securing election results in the 17th century with indentures written on parchment. Read "Securing Election Results in 1640."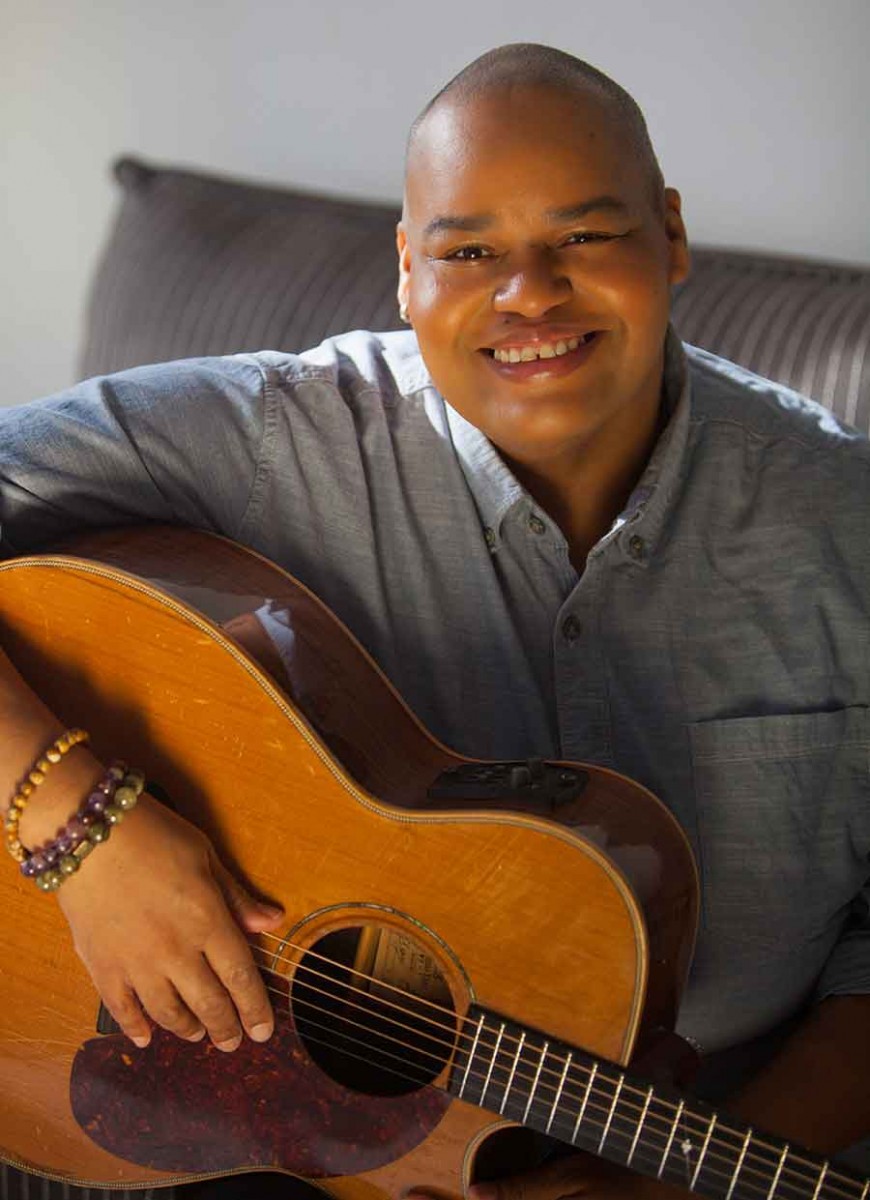 Toshi Reagon. Photo by Desdemona Burgin.
We celebrated Black stories and voices in February by highlighting a selection of content that featured novelist Octavia E. Butler, composer and lyricist Toshi Reagon, painter Lynette Yiadom-Boakye, Librarian of Congress Carla Hayden, civil rights lawyer Loren Miller, and novelist Namwali Serpell. Read "Amplifying Black History."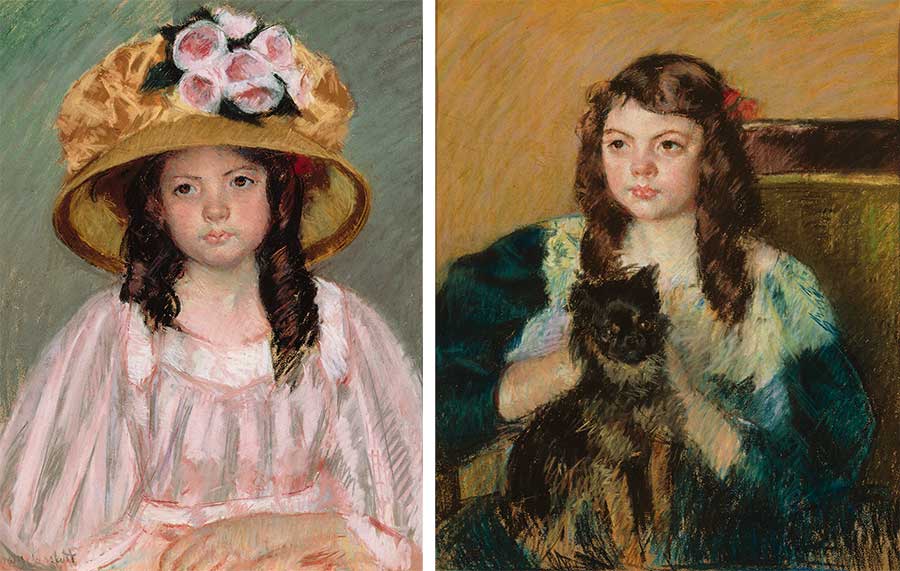 Left: Mary Cassatt, Young Girl in a Large Hat, 1908, pastel on paper, 25 1/4 x 19 1/2 in. Arabella D. Huntington Memorial Collection. The Huntington Library, Art Museum, and Botanical Gardens. Right: Mary Cassatt, Françoise Holding a Little Dog, 1908, pastel on paper, 26 7/8 x 22 3/4 in. Arabella D. Huntington Memorial Collection. The Huntington Library, Art Museum, and Botanical Gardens.
Lily Allen, a curatorial research associate in American Art at The Huntington, took a close look at two colorful and textured pastels by Mary Cassatt that feature a girl named Françoise, who lived in the same village, 45 miles northwest of Paris, where Cassatt had retired in 1894. The artist captured her in at least 13 paintings and pastels from 1908 to 1909. Read "Connecting with Mary Cassatt's Pastels."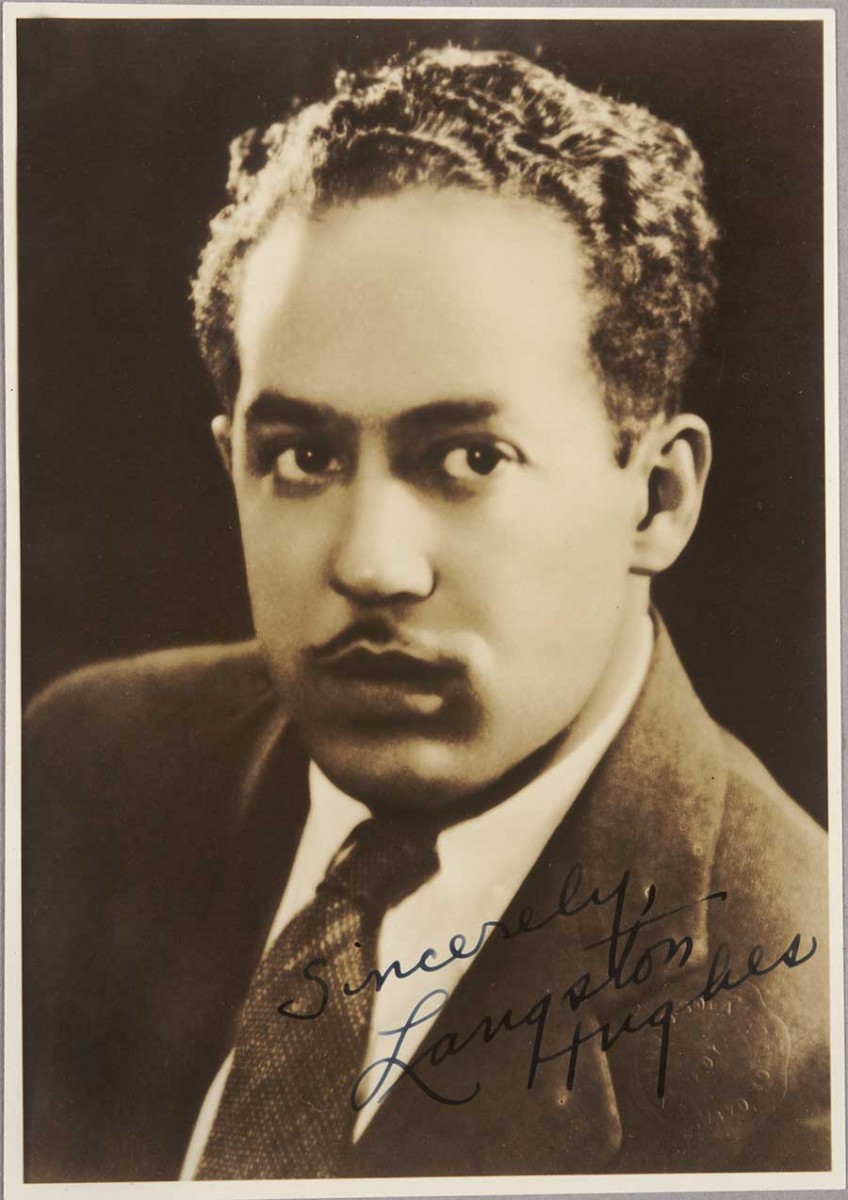 Portrait of Langston Hughes, signed by the author. The Huntington Library, Art Museum, and Botanical Gardens.
In April, Natalie Russell, the assistant curator of literary collections at The Huntington, contextualized a handwritten draft of a poem by Langston Hughes titled "Wise Men," showing how his revisions provide clues to when the undated poem was written. Read "Finding Clues Left by Langston Hughes."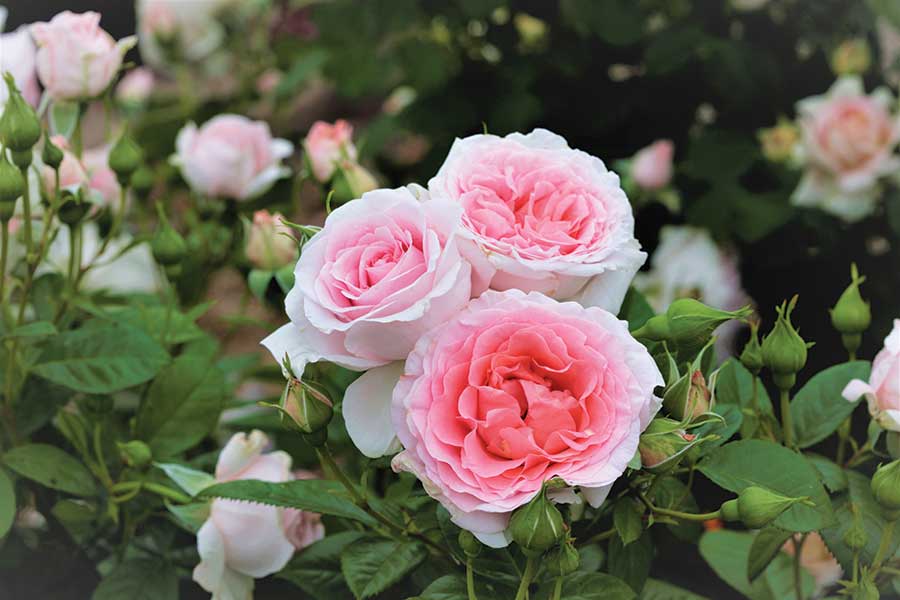 The new rose hybrid 'Peace & Harmony' was given its name by donor Toshie Mosher, who purchased the naming rights through a generous donation to The Huntington's "Sharing the Love" fundraising campaign. The Huntington Library, Art Museum, and Botanical Gardens. Photo courtesy of Weeks Roses.
When Toshie Mosher, a member of The Huntington's Board of Governors, gave a generous donation so that she could name a new pink-and-white rose hybrid at The Huntington, she chose a name that was both timely and deeply personal. Read "A Rose for Our Times."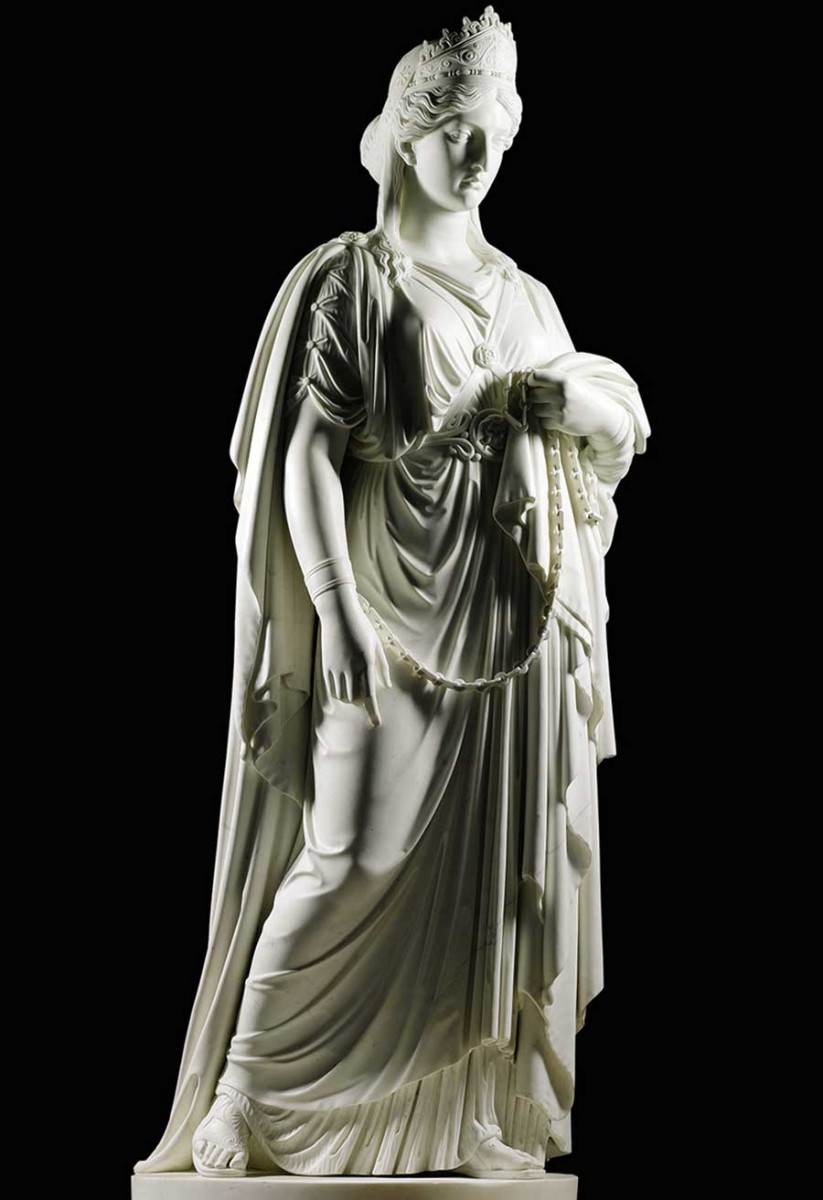 Harriet Goodhue Hosmer, Zenobia in Chains, 1859, marble, height: 82 × 27 × 33 in. (208.3 × 68.6 × 83.8 cm). Purchased with the Virginia Steele Scott Acquisition Fund for American Art. The Huntington Library, Art Museum, and Botanical Gardens.
Journalist Manuela Gomez Rhine told us the story of Harriet Goodhue Hosmer (1830–1908), who unapologetically pursued her ambitions as a sculptor in a field considered inappropriate for women and lived openly as a lesbian during a time of constricted female roles. Read "Queer Artist, Queer Courage."

Martinus van Marum, Beschreibung einer ungemein grossen Elektrisier-Maschine (Description of an Unusually Large Electrostatic Machine), Leipzig, 1786, plate 3, "Lightning effects produced by an electrostatic generator." The Huntington Library, Art Museum, and Botanical Gardens. The Dutch chemist Van Marum became known for his spectacular public demonstrations of electricity. A later experimenter in electricity, Giovanni Aldini, may have inspired Mary Shelley with his application of electric shocks to human corpses.
Sara K. Austin, editor-in-chief of the Huntington Library Quarterly, highlighted several essays in a special issue of the journal titled "Frankenstein and Its Environments, Then and Now," including one in which the novel's cold, stormy, lightning-blasted scenes are linked to the 1815 climate catastrophe known as the "year without a summer." The eruption of a volcano in Indonesia produced extreme cold weather across the globe, resulting in mass refugee migrations driven by famine and outbreaks of disease that lasted for several years. Read "The Monster in the Mirror."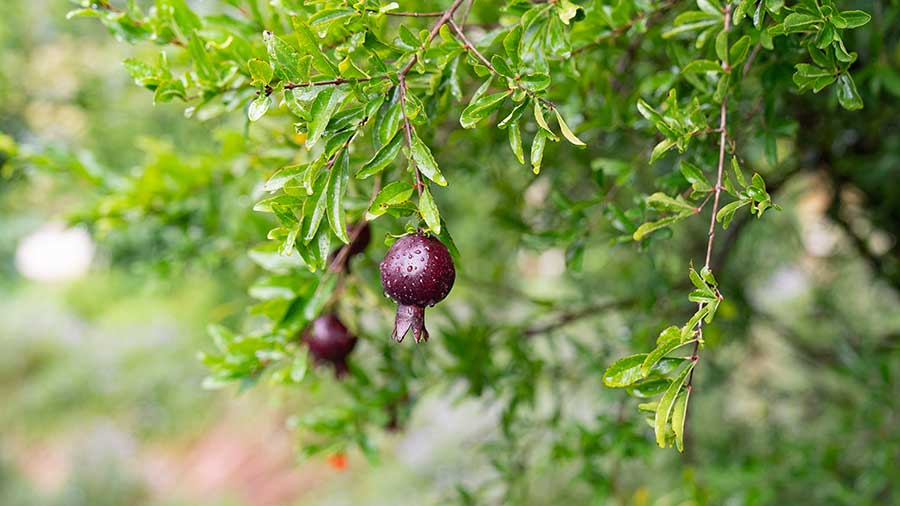 The fruit of a pomegranate tree, Punica granatum. A fruit, botanically speaking, is a mature ovary of a flower. Photo by Aric Allen. The Huntington Library, Art Museum, and Botanical Gardens.
In August, Sean Lahmeyer, plant collections and conservation manager at The Huntington, reminded us that the fruit on or below The Huntington's trees are important objects in the institution's collections, just like the art works and the library books—meant to be on display in their natural state so that they remain available for education, propagation, and research. Read "A Fruitful Perspective."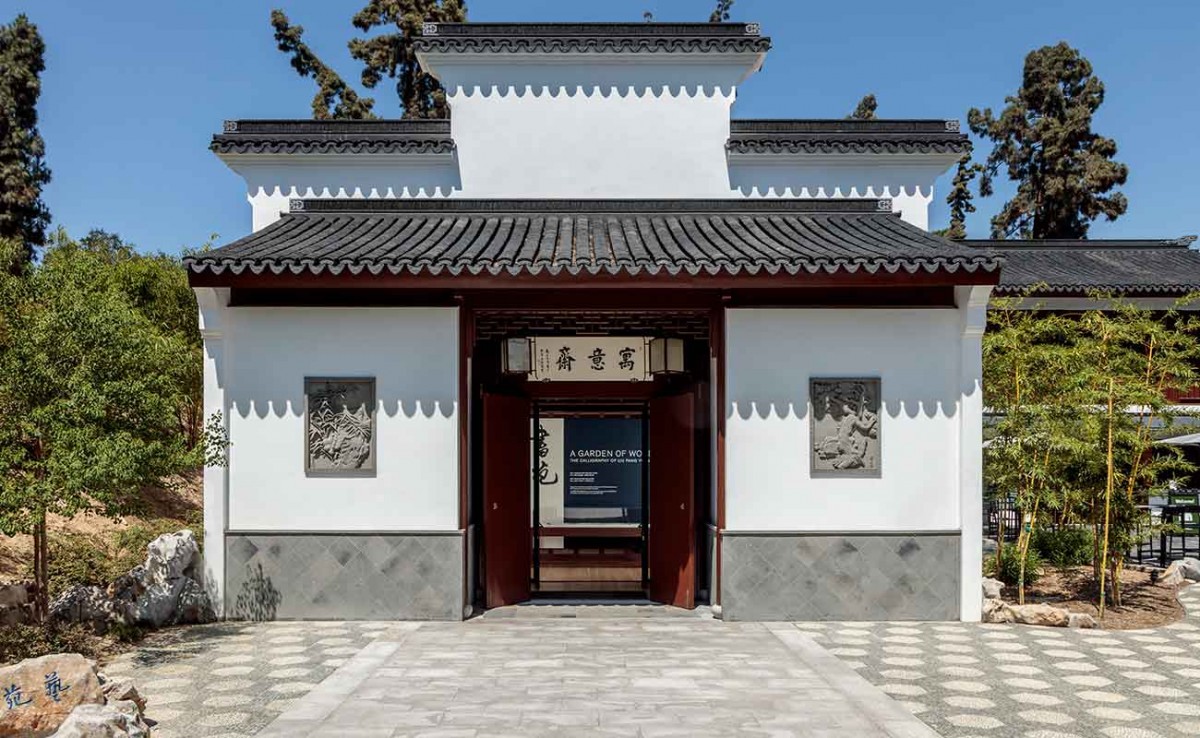 Qianshen Bai, professor and dean of the School of Art and Archaeology at Zhejiang University, wrote the calligraphy on the title placard for the Chinese Garden's new art gallery, Studio for Lodging the Mind. Bai spoke about the art of Chinese calligraphy on Sept. 9. Photo: Joshua White / JWPictures.com.
We shined a spotlight on "A Garden of Words: The Calligraphy of Liu Fang Yuan," an exhibition that featured the Chinese Garden's calligraphy and fostered a deeper appreciation and understanding of the art through the work of 21 contemporary ink artists. Read "A Garden of Calligraphy."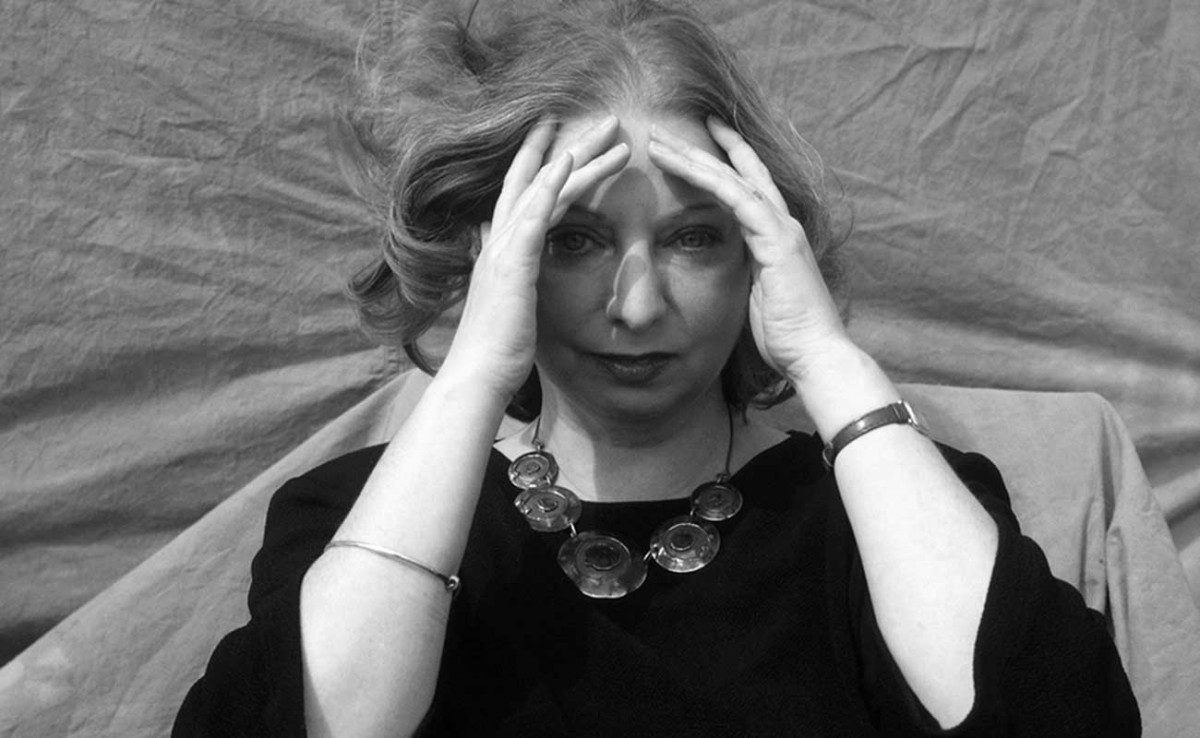 Hilary Mantel by Clare Park©
Lucy Arnold, lecturer of contemporary English literature at the University of Worcester, wrote about the October conference she convened about the acclaimed author Hilary Mantel, whose literary archive is held at The Huntington. Read "Reading and Rereading Hilary Mantel."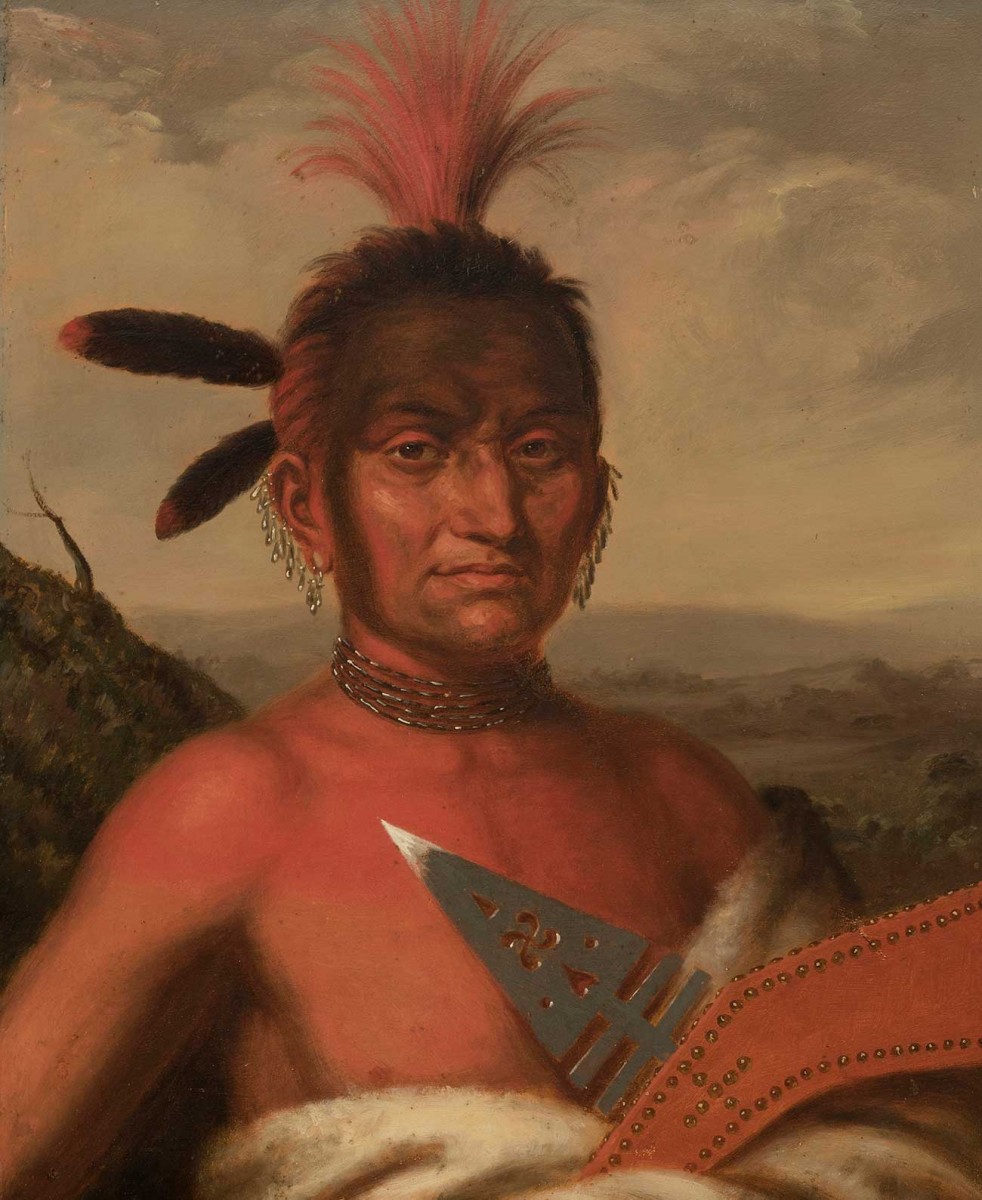 Charles Bird King, Moanahonga (Great Walker), An Ioway Chief, ca. 1824, oil on panel, 17 1/2 x 13 3/4 in. Purchased with funds from the Virginia Steele Scott Foundation Acquisition Fund for American Art and the Art Collectors' Council, the Lynn K. Altman Family Trust, the Janis and Rudy Mercado Art Acquisitions Fund, and the Angels Attic Museum Fund for Art Acquisitions, in memory of Jackie McMahan and Eleanor Pitts La Vove. The Huntington Library, Art Museum, and Botanical Gardens.
In November, Dennis Carr, the Virginia Steele Scott Chief Curator of American Art, wrote about The Huntington's recently acquired portrait of Moanahonga (Great Walker), an Ioway chief, painted around 1824 by the American artist Charles Bird King. Read "Portrait of Moanahonga (Great Walker)."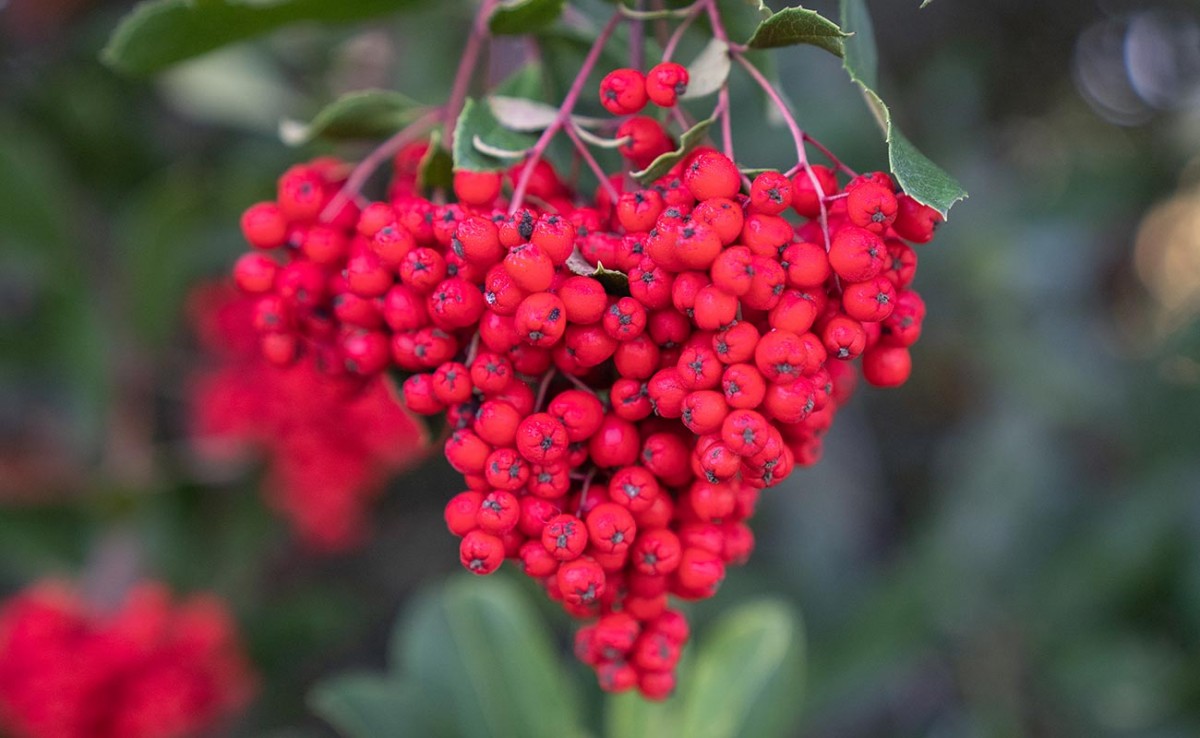 Every winter, toyon plants produce an opulent banquet of berries that is a feast for the eyes and for local birds. Photo by Aric Allen.
Finally, we told you about the toyon, or California holly, a handsome and flexible native plant that tolerates supplemental water throughout the year as well as a range of lighting conditions and soil types. Although it resembles true hollies from the genus Ilex, its leaves lack their spiny bite, making it friendlier to work with in garden settings. Read "Chaparral Superstar."
Thank you for your support of Verso in 2021. We anticipate sharing more great stories with you in the coming year.
Kevin Durkin is the editor of Verso and the managing editor in the Office of Communications and Marketing at The Huntington.