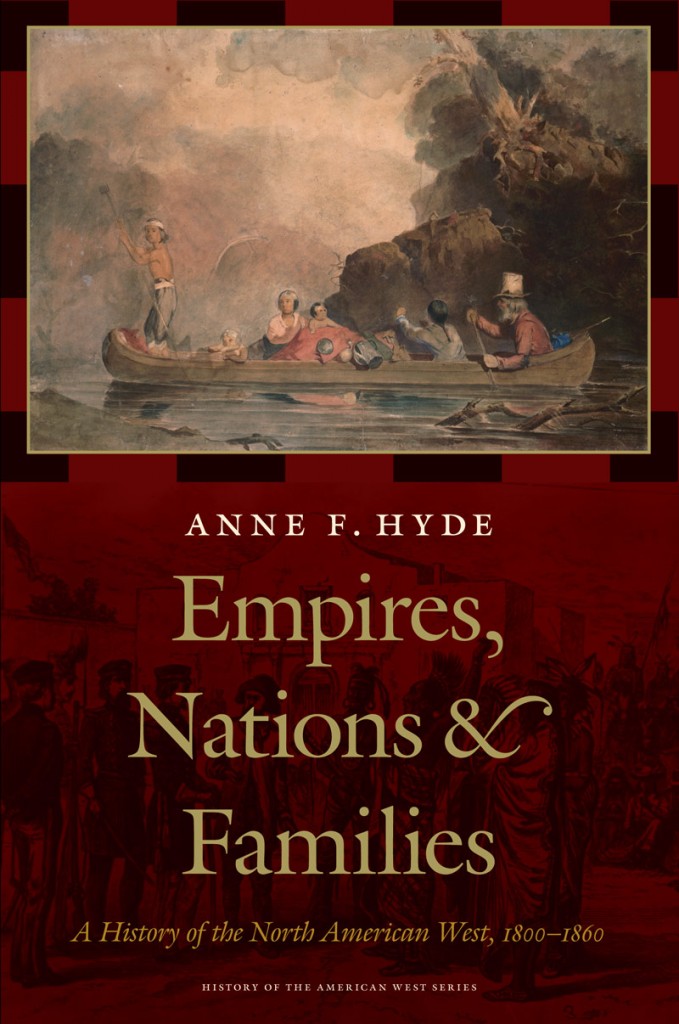 Historian Anne F. Hyde won the Bancroft Prize last week for her book Empires, Nations, and Families: A History of the North American West, 1800–1860. She joins the ranks of notable scholars who have conducted research at The Huntington on their way to winning the coveted award.
Hyde's path-breaking book brings fresh perspective to an era of Western American history long associated with solitary men occupying distant outposts, or fur traders practicing their craft in a supposed virgin wilderness. By focusing on family stories from the Canadian North to the Spanish and Mexican borderlands and from the Pacific Coast to the Missouri and Mississippi rivers—including the family of Benjamin Davis Wilson, of local Mount Wilson fame—Hyde shows how webs of family relationships crossed national and ethnic lines and helped shift political power away from military and diplomatic circles into the hands of local people.
"While historians often try to show change over time," said Hyde last August at The Huntington, shortly after the release of her new book by the University of Nebraska Press, "I wanted to present this very stable picture of this multicultural world that operated for a very long time in the West." Hyde was the guest of William Deverell, director of the Huntington-USC Institute on California and the West, who hosted Hyde in his "In Conversation" series. You can download the conversation from iTunes U or click and listen to it here.
As for B. D. Wilson—he was a fur trader from Tennessee who went west and married Ramona Yorba, daughter of a prominent landowner in Southern California. As Hyde writes, Wilson became Don Benito, a "Californio—that group of Mexicans who thought of themselves as Californians rather than Mexicans or Americans."
Hyde uses letters and diaries to track the family and business relationships of the Wilsons and more than a dozen other families scattered across the West. Wilson's second marriage, to Margaret Sale Hereford, solidified other social bonds, as Margaret descended from two of the most powerful fur trading families in the West. Her collection of letters is at The Huntington.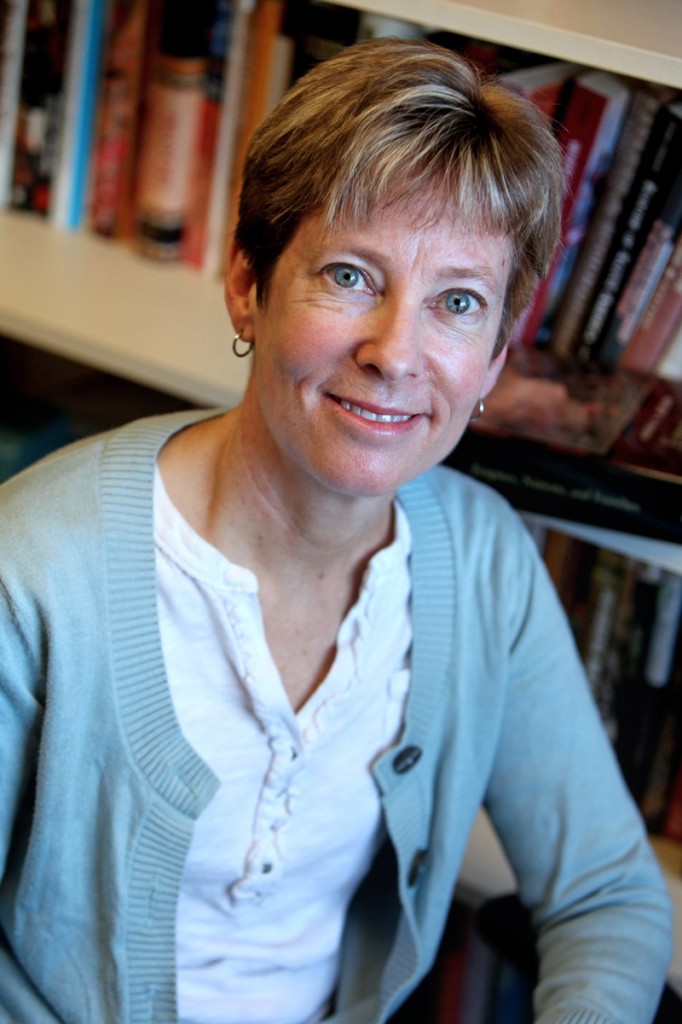 "Letter writing is a self-conscious art," writes Hyde in her introduction, "and one that is profoundly social, linking people to family, friends, and associates across wide distances. In the context of the West and the special isolation of running a family or business without a net—on a frontier, without reliable sources of credit or supplies—people needed these social networks built with letters. Letters became investments in relationships."
The Bancroft Prize is awarded to two or three authors each year by the trustees of Columbia University for books about diplomacy or the history of the Americas. The other prize winners this year are Daniel T. Rodgers of Princeton University for Age of Fracture, and Tomiko Brown-Nagin of the University of Virginia Law School for Courage to Dissent: Atlanta and the Long History of the Civil Rights Movement.
In winning the award, Hyde—the William R. Hochman Professor of History at Colorado College—joins fellow Coloradan Thomas G. Andrews, who received the honor in 2009 for his book Killing for Coal: America's Deadliest Labor War (Harvard University Press). Andrews, associate professor of history at the University of Colorado, Boulder, conducted much of the research for his book at The Huntington. We profiled Andrews in Huntington Frontiers (Fall/Winter 2008); you can also download his talk "The Fossil-Fueled West" from The Huntington's collection of audio programs about California and the West. You can also download Huntington lectures by other Bancroft winners, including Jean Strouse (Bancroft Prize 1981), Laurel Thatcher Ulrich (1991), David Blight (2002), and Sean Wilentz (2006).
Matt Stevens is editor of Huntington Frontiers magazine.