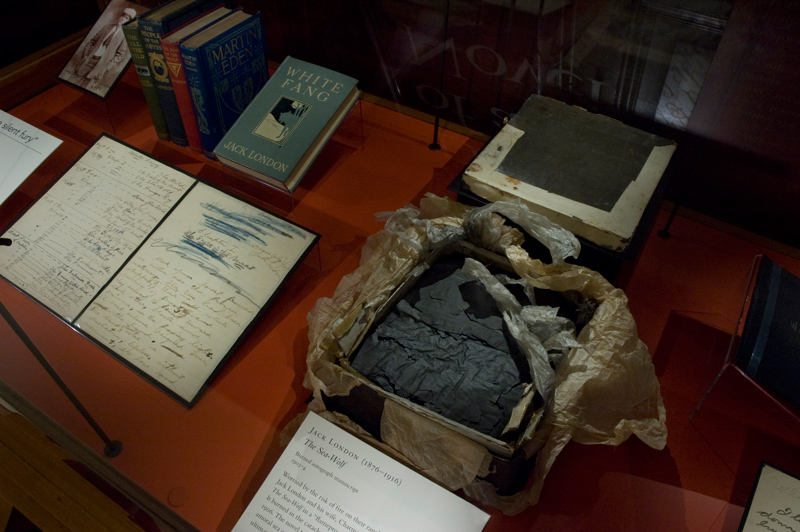 An unusual copy of Jack London's novel
The Sea-Wolf
is the centerpiece of one section of books and manuscripts in the permanent exhibition "Remarkable Works, Remarkable Times: Highlights from the Huntington Library."
Jack London celebrated his 28th birthday on Jan. 12, 1904, less than a week after mailing off his manuscript of The Sea-Wolf. As Earle Labor explains in his new biography, Jack London: An American Life, London was already off on a new adventure, five days into a journey across the Pacific on the SS Siberia bound for Yokohama, determined to cover the Russo-Japanese War for the Hearst newspapers.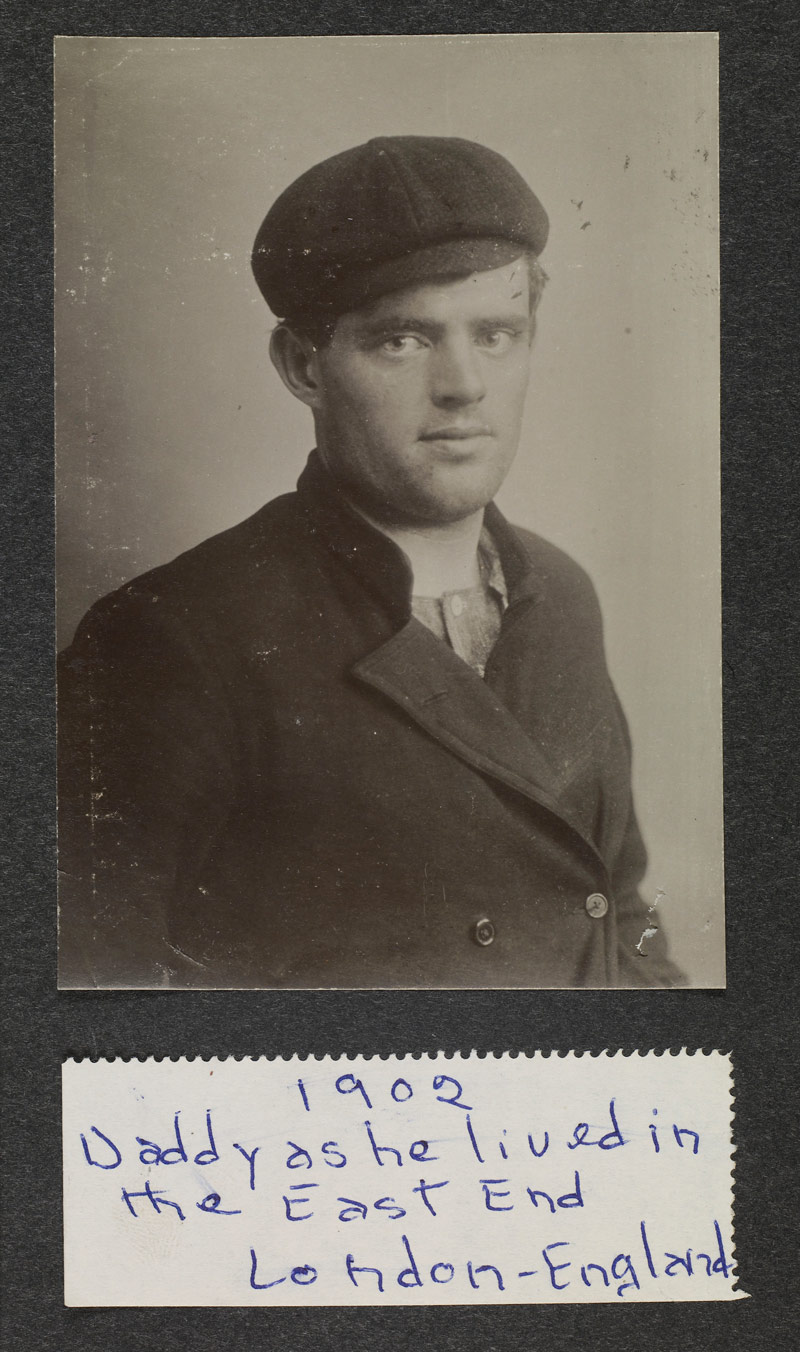 Jack London in 1902. The photo includes a note in the hand of London's daughter Joan. The Huntington Library, Art Collections, and Botanical Gardens.
You can see that Sea-Wolf manuscript in the new permanent exhibition "Remarkable Works, Remarkable Times: Highlights from the Huntington Library." It's the centerpiece of one of 12 sections that showcase the treasures of the Library. Also on view are a manuscript of White Fang (1905) and an album of London's photographs of the 1906 San Francisco earthquake.
London's photos document the devastation of San Francisco, which lost countless structures to the quake as well as to the fires that followed. One of the buildings—a bank—contained the vault where London had placed his Sea-Wolf manuscript for safekeeping. The charred pages, shown above in the display case, are all that remain of that original draft.
While Huntington scholars have not been able to make use of the fragile ashes of Sea-Wolf, they have benefitted greatly from many other items in the sizable London archive. On Verso we have profiled Joyce E. Chaplin, author of Round About the Earth: Circumnavigation from Magellan to Orbit (Simon and Schuster), and Adria L. Imada , author of the prize-winning Aloha America: Hula Circuits through the U.S. Empire (Duke University Press). Each has used London material in their research.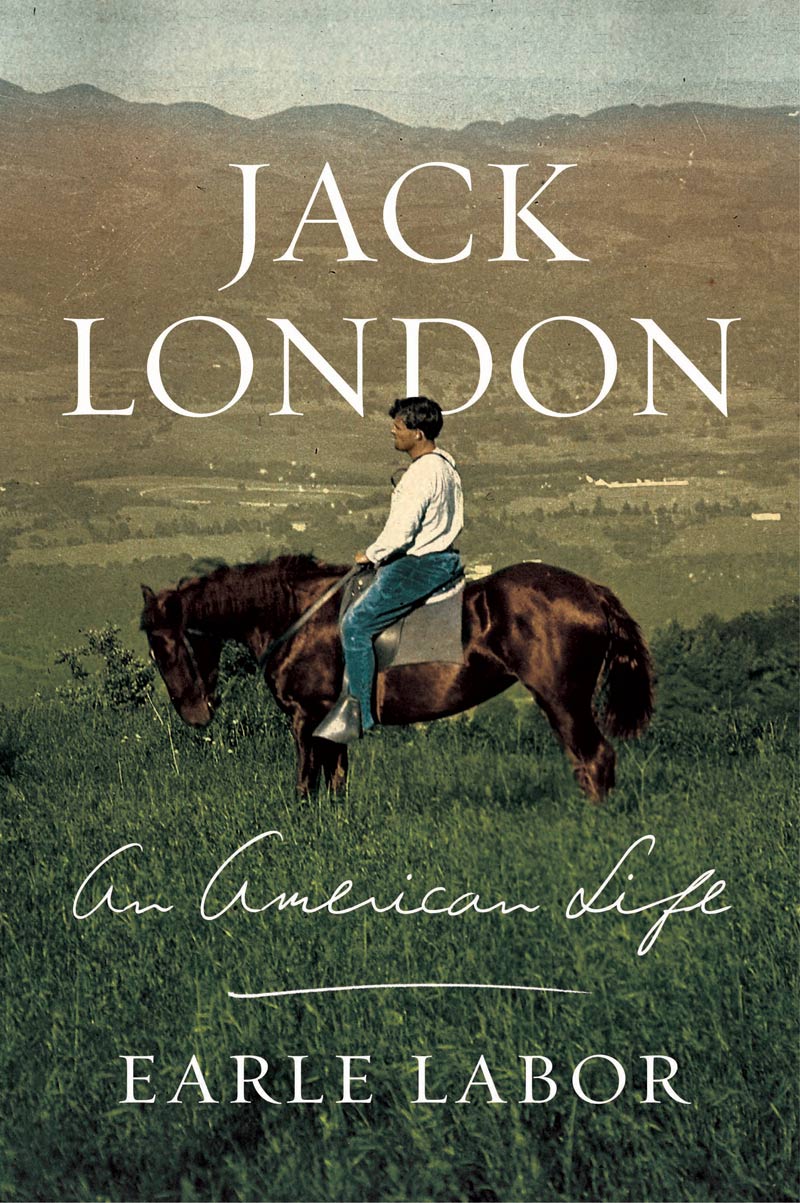 The latest work of scholarship on Jack London.
What better way to celebrate London's birthday than to read the latest book to emerge from research in the London archive at The Huntington: Earle Labor's Jack London: An American Life (Farrar, Strauss and Giroux).
You can also read more about London's photography, including images of his 1904 trip to Japan, in Jack London, Photographer (2010), co-authored by Jeanne Campbell Reesman, Sara S. "Sue" Hodson, and Philip Adam and published by the University of Georgia Press. Reesman and Hodson, the latter the curator of literary manuscripts at The Huntington, excerpted from the book in the Fall/Winter 2010 issue of Huntington Frontiers magazine.
Matt Stevens is editor of Verso and Huntington Frontiers magazine.