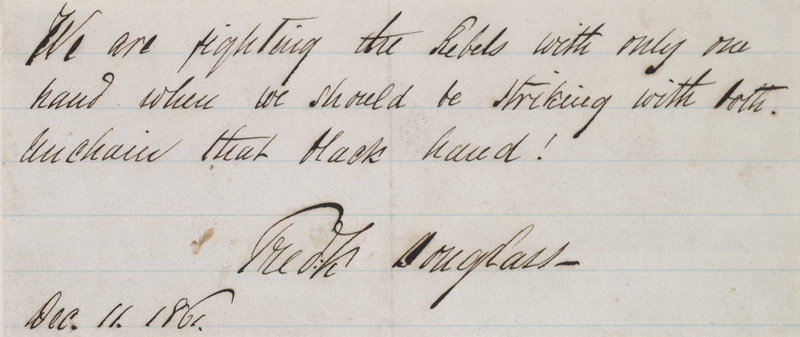 Frederick Douglass' signed note on Dec. 11, 1861, ends with his plea: "Unchain that black hand!"
Early in the Civil War, abolitionist Frederick Douglass urged Abraham Lincoln to allow black men to serve in the Union Army. "Men in earnest don't fight with one hand, when they might fight with two," he wrote in a controversial article in September 1861.
In the newly opened Exhibition Hall of the Library, you can see Douglass' expression of that same sentiment in a handwritten note on Dec. 11 of that same year: "We are fighting the Rebels with only one hand when we should be striking with both. Unchain that black hand!"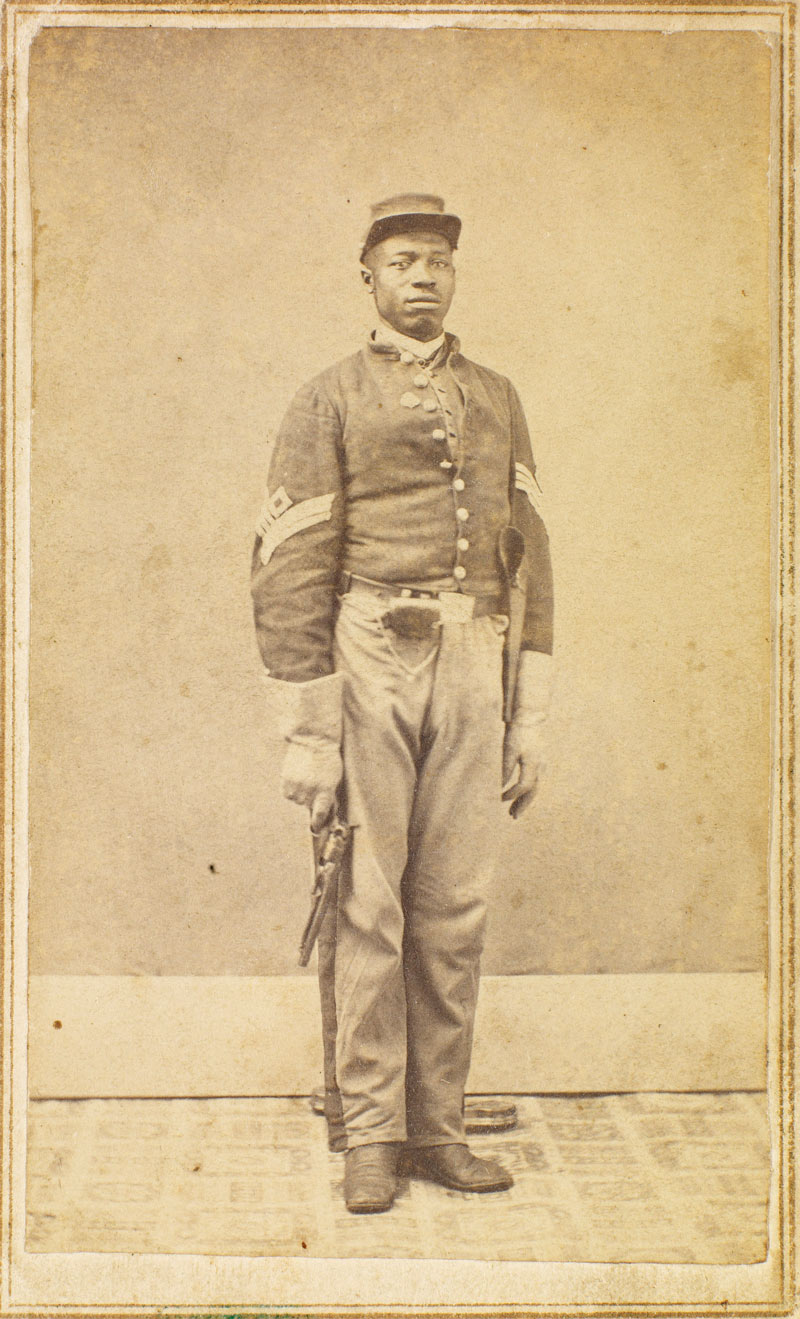 An unidentified African-American soldier from the 22nd United States Colored Infantry, ca. 1865. Huntington Library, Art Collections, and Botanical Gardens.
Douglass' note is displayed in a case along with a handwritten letter that Lincoln wrote 15 months later to Gen. David Hunter, emphasizing the importance of African-American troops to the Union cause since they began enlisting following the Emancipation Proclamation in January 1863.
In the new permanent exhibition "Remarkable Works, Remarkable Times: Highlights from the Huntington Library," the Lincoln letter joins the ranks of other Huntington treasures such as the Gutenberg Bible, a letter in Susan B. Anthony's hand, and a "coaching" scroll from the Y. C. Hong legal papers. Each has been selected as a centerpiece of a themed section and each is joined by about a dozen other books, manuscripts, or photographs that provide deeper context.
David Zeidberg, the Avery Director of the Library, points out that visitors can pick up other threads or storylines that cut across the twelve sections. For example, you can track literature from Chaucer through William Shakespeare and John Milton to Mark Twain, Charles Dickens, and Jack London.
This being Veterans Day, you can follow the theme of military service back to the Revolutionary Era. In the case titled "A Founding Document," the Declaration of Independence is accompanied by a resolution from the Second Continental Congress appointing George Washington commander of the Continental Army in 1775. If you look at the document carefully, you can see where Washington folded it as he placed it in his coat pocket and rode directly to Boston.
You can then follow the storyline forward to items from the World War II era, including a photo of a woman on the assembly line of a California aerospace company. Or you can trace a line from Frederick Douglass' note to one written on the very same date 84 years later. On Dec. 11, 1945, an attorney named Thurgood Marshall wrote a letter of congratulations to colleague Loren Miller, a lawyer who had just successfully challenged the constitutionality of restrictive housing covenants in a Los Angeles neighborhood.
The judge in the case, Thurmond Clarke, had sided for Miller, spelling out his objection to housing discrimination in no uncertain terms: "Certainly there was no discrimination against the Negro race when it came to calling upon its members to die on the battlefield in defense of this country in the war just ended."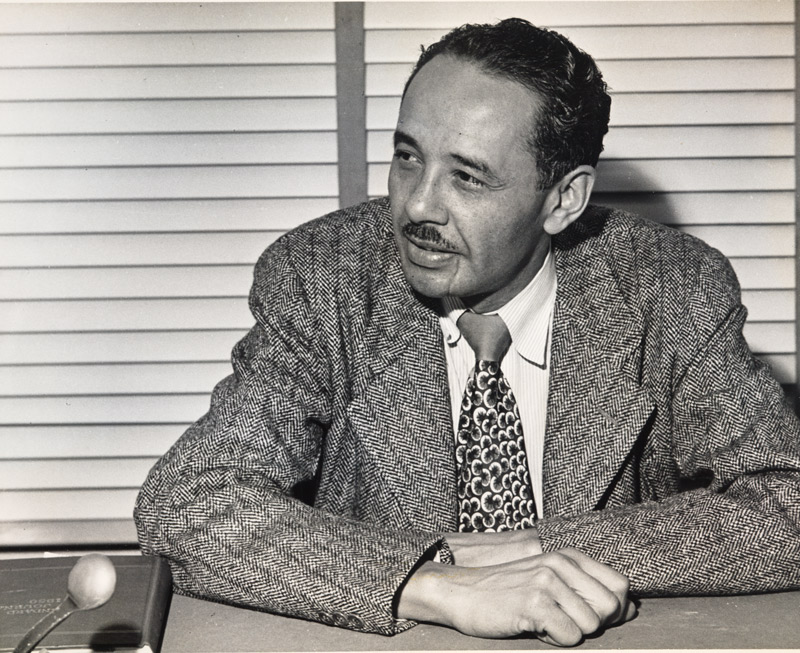 Loren Miller (1903–1967), ca. 1950.
You can view images of many of the treasures on the Huntington Digital Library. Past Veterans Day posts on Verso include "Last Men of the Revolution," by Jennifer A. Watts (2012); and "Your Most Loving Son and Sailor Boy," by Matt Stevens (2011).
Matt Stevens is editor of Verso and Huntington Frontiers magazine.