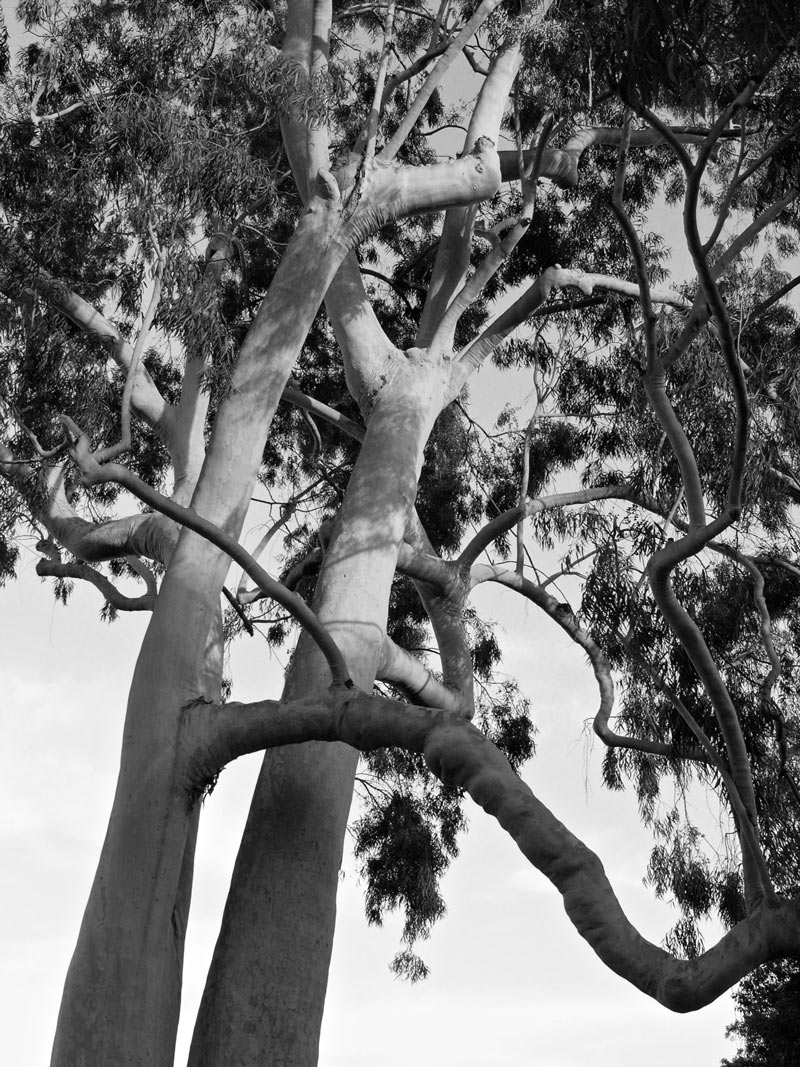 A pair of lemon-scented gums (
Eucalyptus citriodora
) photographed by historian Jared Farmer near the mausoleum of Henry and Arabella Huntington, 2007.
In his new book, Trees in Paradise: A California History, historian Jared Farmer recounts the first Earth Day as it played out in Southern California:
"April 1970. The Beatles announce their breakup. U.S. forces gather for the invasion of Cambodia. The world had seen better days. Chanting 'Give Earth a Chance'—a play on John and Yoko's refrain—U.S. students at some 1,500 schools prepare for a nationwide 'environmental teach-in,' better known as the first Earth Day."
At Moorpark College, in Ventura County, 50 students laid their bodies down in front of bulldozers to protest the widening of a tree-lined road. Police were called to restore order. By the time 10 students were arraigned in juvenile court on April 22, the first Earth Day, the trees were gone.
"What had been lost?" asks Farmer. "Ancient redwoods? Historic oaks? No. They aren't even native plants. Most of the trees in question are Australian eucalypts planted in the 19th century as ornamentals."
So begins his chapter on the unique history of eucalyptus trees in California. In three other chapters of Trees in Paradise, Farmer covers redwoods, citruses, and palms.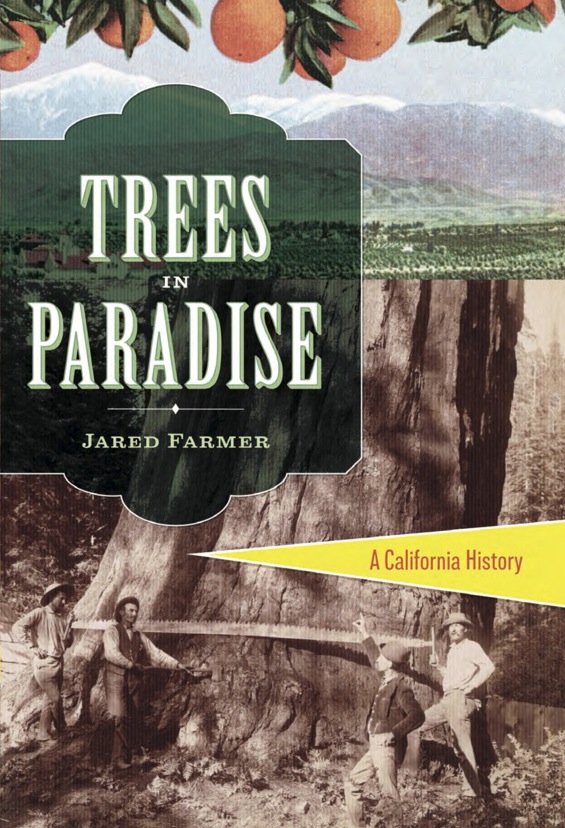 Farmer's book is published by W. W. Norton & Co.
Farmer also used the Earth Day episode to begin the article he contributed to Huntington Frontiers back in 2007, when he was researching the book as a two-year Mellon Postdoctoral Fellowship with the Huntington-USC Institute on California and the West. Check it out in this archived issue of the magazine or on Jared Farmer's website. In the article, "Gone Native: California's Love-Hate Relationship with Eucalyptus Trees," Farmer documented the perceived health benefits of eucalypts in the 1870s; the misguided get-rich lumber schemes of the early 20th century;and the incendiary debates that have occurred since 1991, when "gasoline trees" contributed fuel to the deadly Oakland-Berkeley Hills firestorm.
This week, as you celebrate Earth Day (April 22) and Arbor Day (April 25), check out Trees in Paradise or listen to the Haynes Lecture that Farmer gave here in November 2013 shortly after the release of his book. You can download that talk, "Green Screen: How Trees Made California Modern," from iTunes U or click and listen to it here.
Trees in Paradise: A California History is published by W. W. Norton & Co. Farmer is associate professor of history at Stony Brook University. Visit his website at jaredfarmer.net/.
Matt Stevens is editor of Verso and Huntington Frontiers magazine.