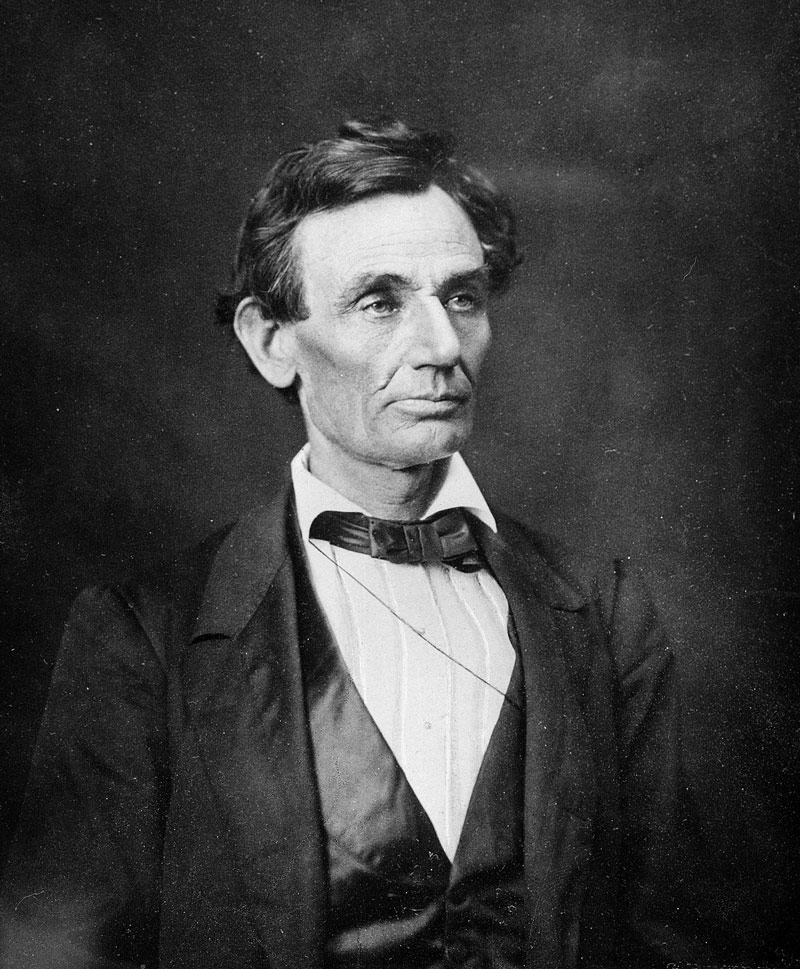 Abraham Lincoln, 1860. Alexander Hesler photographed Lincoln after he won the Republican presidential nomination, Huntington Library.
"I am not an accomplished lawyer," wrote Abraham Lincoln in a note to himself in the summer of 1850 while preparing to give a lecture on law. "I find quite as much material for a lecture in those points where I have failed, as in those wherein I have been moderately successful."
Historian Ronald C. White Jr. cited this passage in his presentation at the conference "Civil War Lives," which took place at The Huntington last month. You can now download his talk from iTunes U.
White's subject was the diary of Lincoln, only Lincoln never kept what we imagine to be a traditional diary—a leather-bound book of blank pages awaiting personal musings recorded by hand.
Instead Lincoln sketched out his thoughts on scraps of paper, discarded envelopes, or whatever he could get his hands on. While historians have long been aware of Lincoln's so-called fragments, White prefers to call them—collectively—a diary that is replete with Lincoln's thought pieces, reflections, and broodings.
In his conference talk, White takes the audience through six examples of Lincoln's musings, including his thoughts on slavery, which happens to be the most frequent subject of the many hundreds of fragments that are known to exist.
White dates Lincoln's thoughtful ruminations on the practice of law to the influence of his second law partner, Stephen T. Logan, an older man who instructed Lincoln that a good lawyer should be able to see all sides of an issue, not just intellectually but emotionally.
"I'm convinced," says White, "that Lincoln thought of himself as a better peacemaker than a war president, and he looked forward to the opportunity of using the skills he had used as a lawyer in the peace process."
You can find other talks from the Civil War Lives series on iTunes U, where you can also find a talk White delivered at The Huntington in 2009 following the release of his most recent book, A Lincoln: A Biography.
Matt Stevens is editor of Huntington Frontiers magazine.