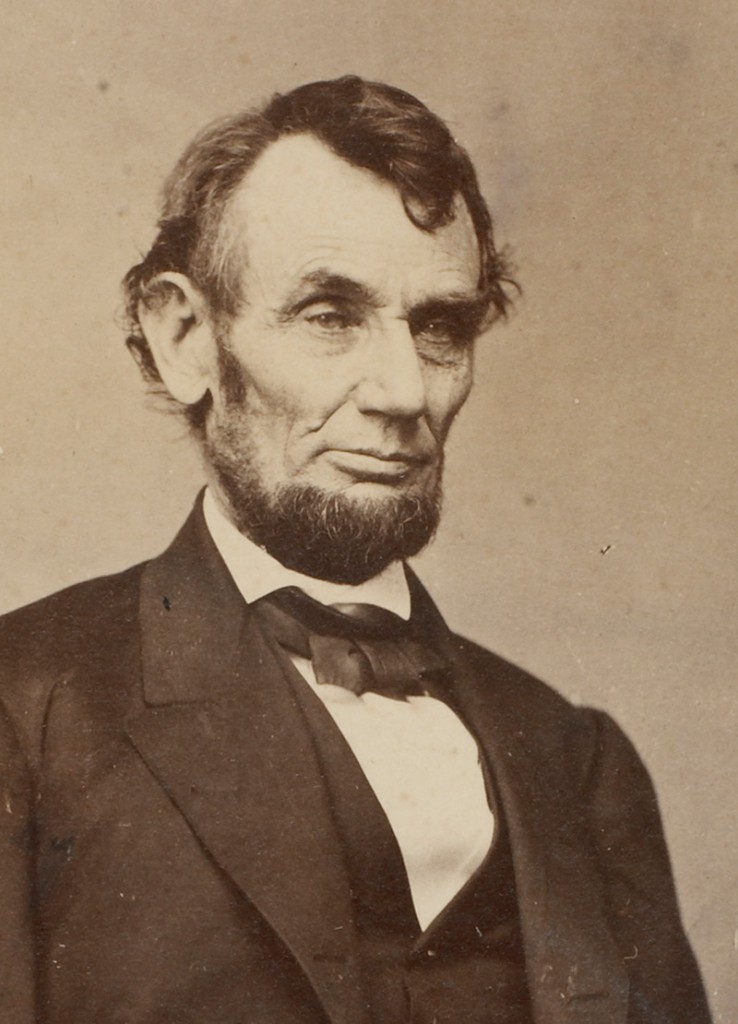 Abraham Lincoln 1864, photo by
Anthony Berger
. Huntington Library, Art Collections, and Botanical Gardens.
Late last month, Harry S. Stout gave a public lecture titled "Abraham Lincoln's Second Inaugural as America's Sermon to the World." Before he began his talk, though, he turned the podium over to Lincoln biographer Ronald C. White Jr., who read Lincoln's Second Inaugural Address in its entirety.
"In the middle of the 19th century, Lincoln wrote for the ear," said White, who published A. Lincoln: A Biography in 2009, during a year of celebrations and reflections commemorating the 200th anniversary of Lincoln's birth. "In the 21st century, we write for the eye."
White said that Lincoln spoke in a tenor voice, as opposed to the baritone we might imagine from movies or Disneyland's animatronic version of the 16th president. Lincoln also spoke slowly so that his words could be heard by the thousands who showed up to listen to the Second Inaugural Address.
Stout's lecture—including White's reading of the address—is The Huntington's latest addition to iTunes U. You can download the lecture from The Huntington's set on "Lincoln and the Civil War," which also includes talks by Sean Wilentz, David Blight, James McPherson, and Ronald White himself, who lectured here shortly after the release of his Lincoln biography.
On March 4, 2011, we blogged about Ronald White's thoughts on Lincoln's First Inaugural Address. In January 2012, we previewed Stout's lecture.
Matt Stevens is editor of Huntington Frontiers magazine.