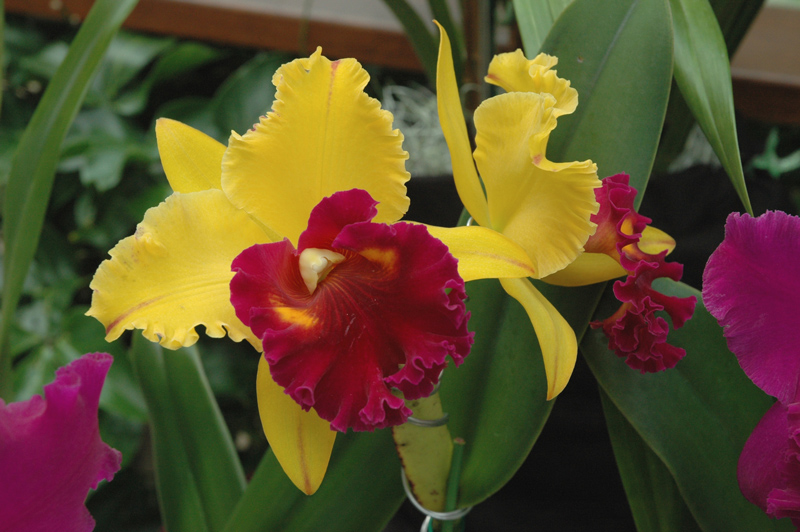 Blc. Tainan Gold 'Golden Canary'.
This weekend The Huntington hosts the annual Southland Orchid Show in the Botanical Center's Banta Hall. Billed this year as "Orchid Masquerade," the show promises to present exotic blooms in lush displays exhibited by local orchid societies and commercial growers. Vendors will have a wide range of orchid plants and related merchandise for sale. The event is free with general admission to The Huntington.
The orchid show takes place Friday, Oct. 18, from noon to 4:30 p.m. and on Saturday and Sunday, Oct. 19 and 20, from 10:30 a.m. to 4:30 p.m. Entry to the show is included with Huntington admission.
Don't be intimidated by the displays, though, because the show presents the perfect opportunity for novices to build the confidence to begin growing orchids on their own.
"We have lectures that allow people to learn how to grow and properly care for orchids," says Robert Lauri, one of the event organizers, who is slated to talk about "Growing Stanhopea" on Sunday afternoon (see below).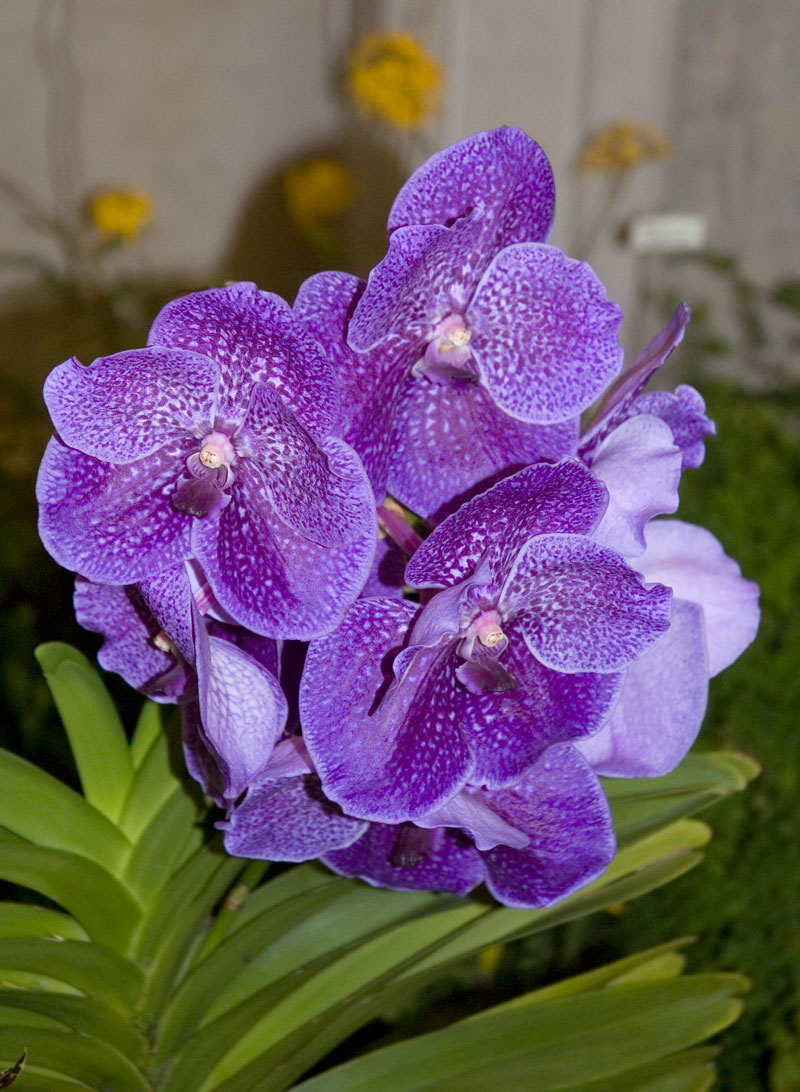 Vanda
Robert's Delight 'Nippon Blue' was one of the standouts at the 2012 Orchid Show.
"One of the best ways to get started growing orchids is to join a local orchid society," he says, pointing out the importance of attending monthly meetings for tips. You can find a list of these societies in the show program and on the website of the Southland Orchid Show Committee.
But while you're at the show, be sure to take advantage of the expertise of the exhibitors or attend one of these talks:
Saturday, Oct. 19, 2013
1 pm: Repotting Orchids, Suki Nax
3 pm: Fragrant Orchids, Angelic Nguyen
Sunday, Oct. 20, 2013
11:30 am: Growing Stanhopea, Robert Lauri
2–4 pm: Growers Round Table Discussion
Matt Stevens is editor of Verso and Huntington Frontiers magazine.