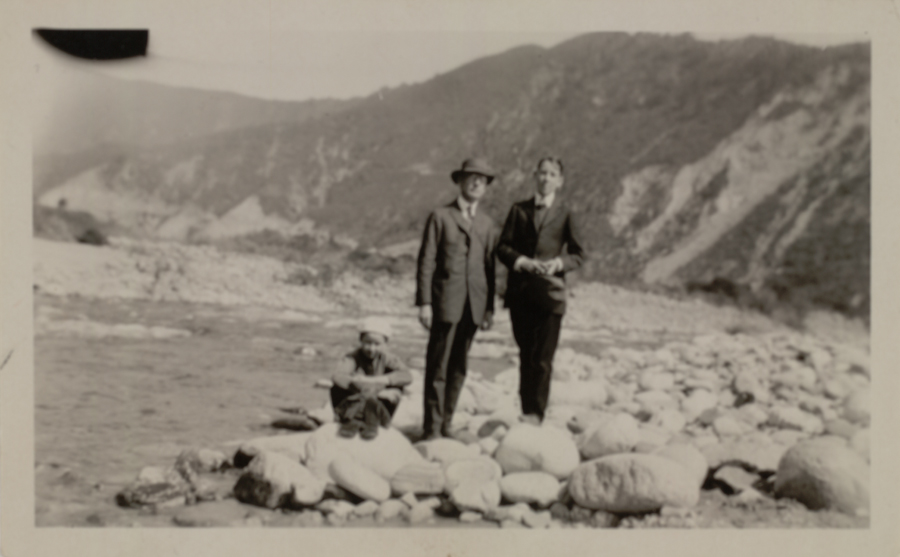 The Greene brothers and a companion in the Arroyo in an undated photo from the Greene & Greene Archives, University of Southern California.
The second annual LitFest Pasadena takes place this Saturday, May 11, at Pasadena's Central Park. From 10 a.m. to 5 p.m., you can catch readings, performances, and panel discussions from more than 75 authors, storytellers, performers, and exhibitors.
The local event puts the emphasis on local, with panels on surfing (New Waves in SoCal Surf Culture), Chinese restaurants (How the San Gabriel Valley Became the Western—and Eastern—Capital of Chinese Cooking), and poetry (In the Shadow of the San Gabriels: Five Local Poets).
One of Pasadena's most distinct landscapes will be the focus of "In Conversation: Severin Browne, Ann Scheid, and Robert Winter on the Legacy of the Arroyo Culture." Scheid is the archivist of the Greene & Greene Archives, which is part of the University of Southern California but housed here at The Huntington; Robert Winter is professor emeritus of the history of ideas at Occidental College and an architectural historian credited with coining the phrase Arroyo Culture; and Severin Browne (along with brother Jackson Browne) grew up in the Arroyo in his grandfather's famed Abbey El Encino in Highland Park.
"We're going to talk about the Arroyo as both a physical space and as a place in the minds of the people of California," say Scheid. Depending on whom you talk to, the once-wild Arroyo has been tamed, threatened, or destroyed over the years. The conversation will likely traverse these varied interpretations as well as the distinct landscapes of the upper, central, and lower Arroyo.
Pasadena can't lay exclusive claim to one increasingly popular space in literature—the intersection of fiction and history. An aptly titled panel—"Are Fiction & History Converging?"—features Pulitzer Prize–winning historian Daniel Walker Howe, who has conducted much of his research over the years at The Huntington, culminating with his award-winning book What Hath God Wrought: The Transformation of America, 1815–1848. He and his fellow panelists will explore the intersections of fiction and history in their own work.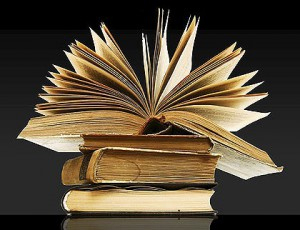 For more information, and a complete rundown, visit the LitFest website. Also check out "Seeing the Light of Day: The Art of a Master Craftsman," by Ann Scheid in the fall/winter 2008 issue of Huntington Frontiers magazine. We also profiled Daniel Walker Howe in the "Back Flap" of the spring/summer 2008 issue. If you use an e-reader, you can download digital back-issues of Huntington Frontiers magazine and read them wherever you want.
Matt Stevens is editor of Verso and Huntington Frontiers magazine.