Today is Jack London's birthday, and what better way to celebrate than to board a ship to see some of the sites that the famous writer explored during his many adventures around the world. The ship in question, the Star of India, is not leaving its dock at the Maritime Museum of San Diego but is instead the venue for the exhibition "Jack London, Photographer."
Beginning today and running through Dec. 3, 2012, you can board the ship with admission to the Maritime Museum and view the 50 photos on display in the Star Gallery in the forward hold. The museum restores, maintains, and operates historic vessels and describes the Star of India as the world's oldest active ship.
The photo exhibition was inspired by the 2010 book Jack London, Photographer, co-authored by Jeanne Campbell Reesman, Sara S. "Sue" Hodson, and Philip Adam and published by the University of Georgia Press. Reesman and Hodson, the latter the curator of literary manuscripts at The Huntington, excerpted from the book in the Fall/Winter 2010 issue of Huntington Frontiers magazine, which caught the eye of the director of the Maritime Museum and set plans into motion for the new show.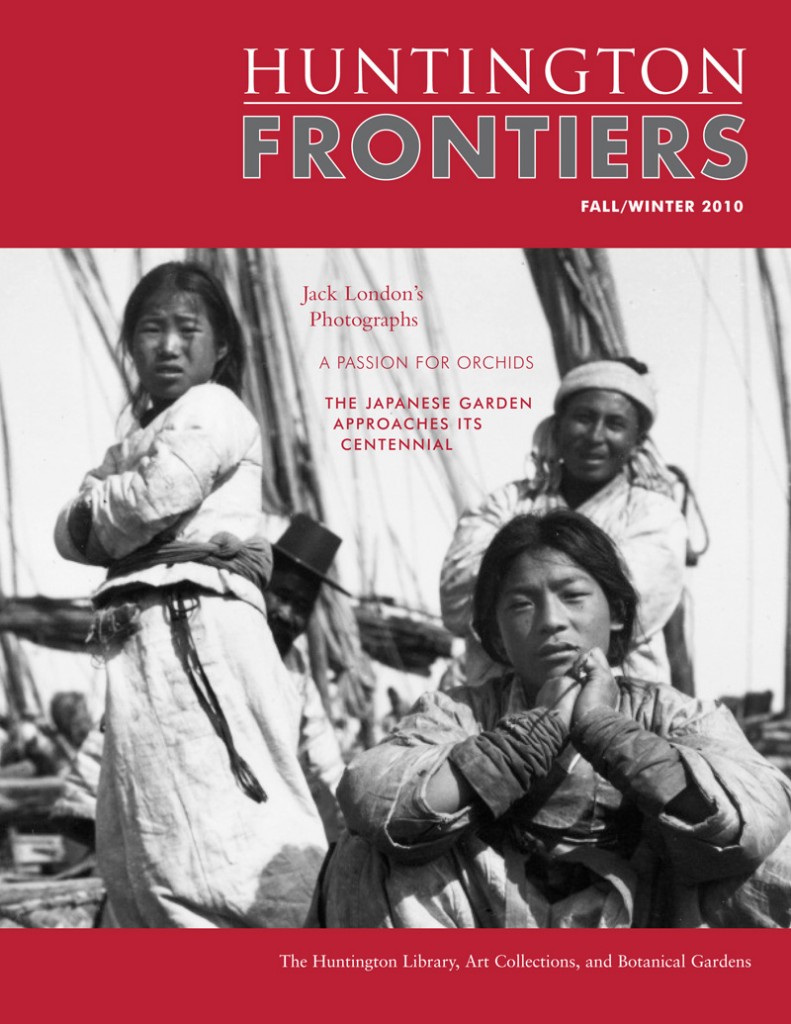 The exhibition highlights London's exploits and observations of life on two vessels—the Snark, the 42-foot ketch-rigged sailboat that went to the South Pacific in 1907—08; and the Dirigo, which sailed around Cape Horn in 1912. Also on view will be London's photos from 1904 during the Russo-Japanese War and images of the aftermath of the 1906 San Francisco earthquake. The images on display have been reproduced from prints and negatives from the rich holdings of The Huntington as well as from the extensive Jack London archive of the California State Parks, Jack London State Historic Park Collection.
Exhibition curator Maggie Walton explains that the Star of India is an ideal venue for the show and bears a strong resemblance to the Dirigo. And if you pay a visit before July 31, you can also take in "Three Voyages to Paradise: Cook, Melville, and Gauguin," on view in the Gould Eddy Gallery on the museum's Ferryboat Berkeley.
"So Jack London becomes the fourth in this great sequence of an explorer, a novelist, and an artist who all found inspiration in the South Pacific," says Walton. London, long known as an explorer and writer, has left photos that place him in equal company with the great visual artists as well.
"Jack London, Photographer" is on view Jan. 12 through Dec. 3, 2012, at the Maritime Museum of San Diego. The book Jack London, Photographer is available at The Huntington Bookstore & More and from the University of Georgia Press. Hodson was also profiled in a blog post in September 2010.
Matt Stevens is editor of Huntington Frontiers magazine.