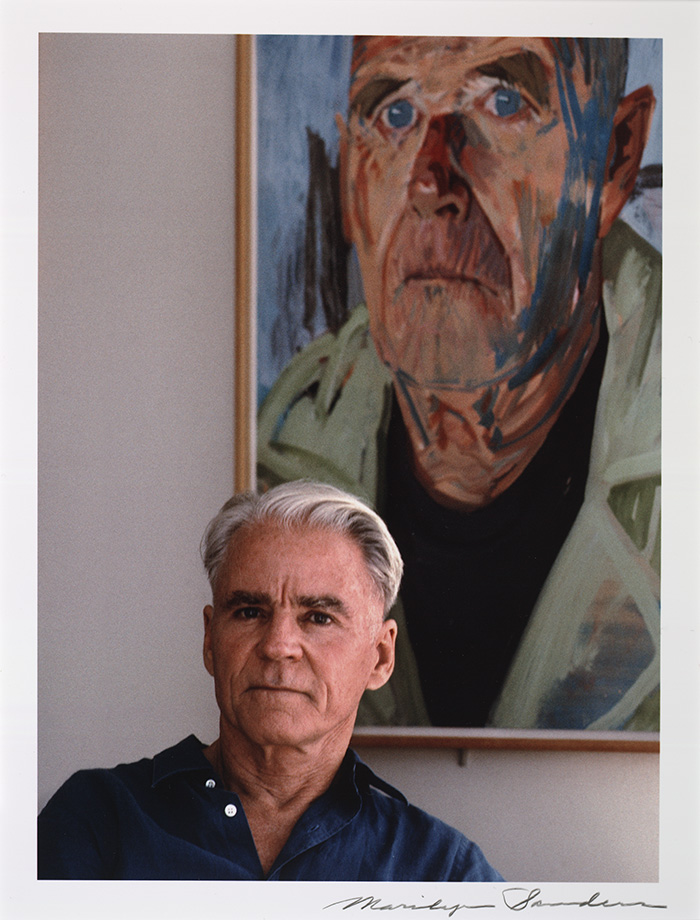 Don Bachardy in 1991, posing in front of his portrait of novelist Christopher Isherwood (1983). Photo by Marilyn Sanders, reproduced by permission. The Huntington Library, Art Collections, and Botanical Gardens.
When critically acclaimed portrait artist Don Bachardy (b. 1934) visited Berlin earlier this month to explore the city where his late partner, novelist Christopher Isherwood (1904–1986), lived from 1929 to 1933, the trip was likely bittersweet. Berlin offered Isherwood the freedom to live his life as an openly gay man when doing so wasn't possible in his native England. It also provided the material for one of his best-known works, Goodbye to Berlin, a semiautobiographical account of his time in pre-Nazi Germany. Yet the two men never toured the northern German city together, and Bachardy surely felt his beloved's absence.
Bachardy went to Berlin to celebrate Isherwood's life and legacy during a series of events coinciding with the 50th anniversary of the writer's most celebrated novel, A Single Man, which recounts a day in the life of a lecturer at a Los Angeles university whose long-time partner has died. It was also the 75th anniversary of Goodbye to Berlin, which was later adapted into the play I Am a Camera and the award-winning musical Cabaret. New German editions of both works are also being issued this month. The events in Berlin included a reception at the U.S. Embassy, and a celebration of Bachardy's 80th birthday and what would have been Isherwood's 110th birthday.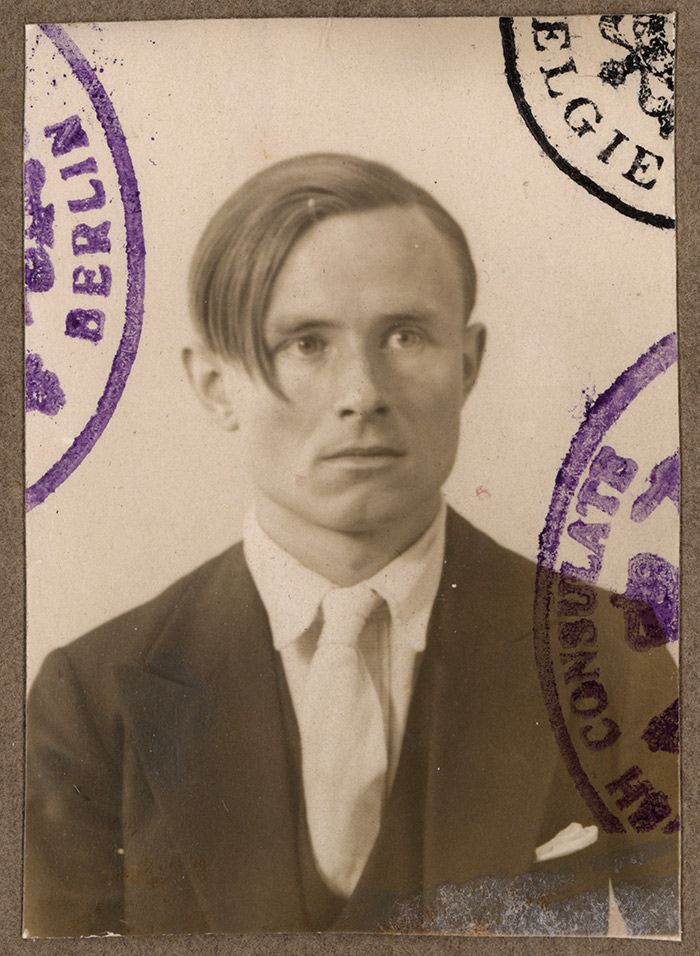 A passport photo (ca. 1929) from around the time Isherwood first travelled to Berlin. The Huntington Library, Art Collections, and Botanical Gardens.
The Huntington holds several drafts of A Single Manamong its archive of Isherwood materials that comprises diaries, photographs, audio and videotapes, as well as letters from W. H. Auden, Truman Capote, E. M. Forster, and others. The Huntington acquired the material from Bachardy in 1999 along with 50 of his own works—drawings and paintings depicting the couple's friends from literary and cinematic circles, including Julie Harris, Aldous Huxley, Anaïs Nin and Dorothy Parker. These portraits were displayed in The Huntington's 2005 exhibition "Celebrities, Friends, and Strangers: Portraits by Don Bachardy."
"Christopher Isherwood and Don Bachardy are internationally recognized in their fields, and The Huntington is honored to hold significant collections of their work. The two collections form superb research resources, and we expect scholars to take advantage of them for many years to come," said Sue Hodson, The Huntington's curator of literary manuscripts.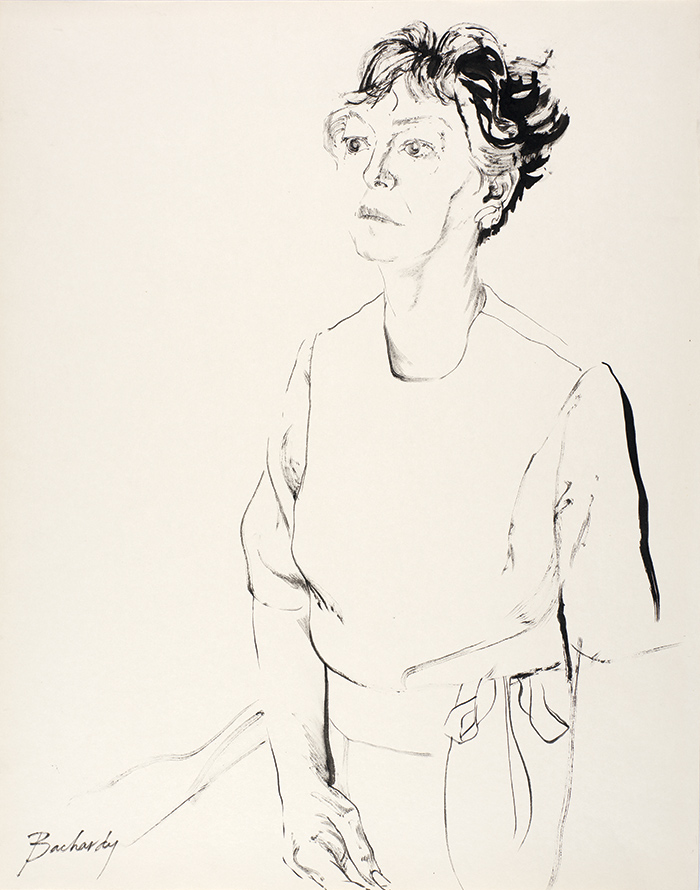 Bachardy's sketch of author and poet Dorothy Parker (1962). Copyright reserved. The Huntington Library, Art Collections, and Botanical Gardens.
Important items selected from the Isherwood archive appeared in a major exhibition held at The Huntington in 2004 to commemorate the 100th anniversary of the writer's birth, "Christopher Isherwood: A Writer and His World." These materials were also the basis for a major biography, Peter Parker's 2004 Isherwood: A Life. More recently, the archive helped produce The Animals: Love Letters Between Christopher Isherwood and Don Bachardy (2013), edited by Katherine Bucknell, and Liberation: Diaries, Vol. 3: 1970–1983 (2012), the last in a series of Isherwood's diaries, also edited by Bucknell. A new volume of essays, The American Isherwood, edited by James Berg and Chris Freeman, drawing on these same materials and containing an essay by Hodson, will be published in December by University of Minnesota Press.
The Huntington joins in the celebration of these two singular men and their remarkable legacy of art and literature.
Diana W. Thompson is a freelance writer based in South Pasadena, Calif., and a regular contributor to Huntington Frontiers magazine.