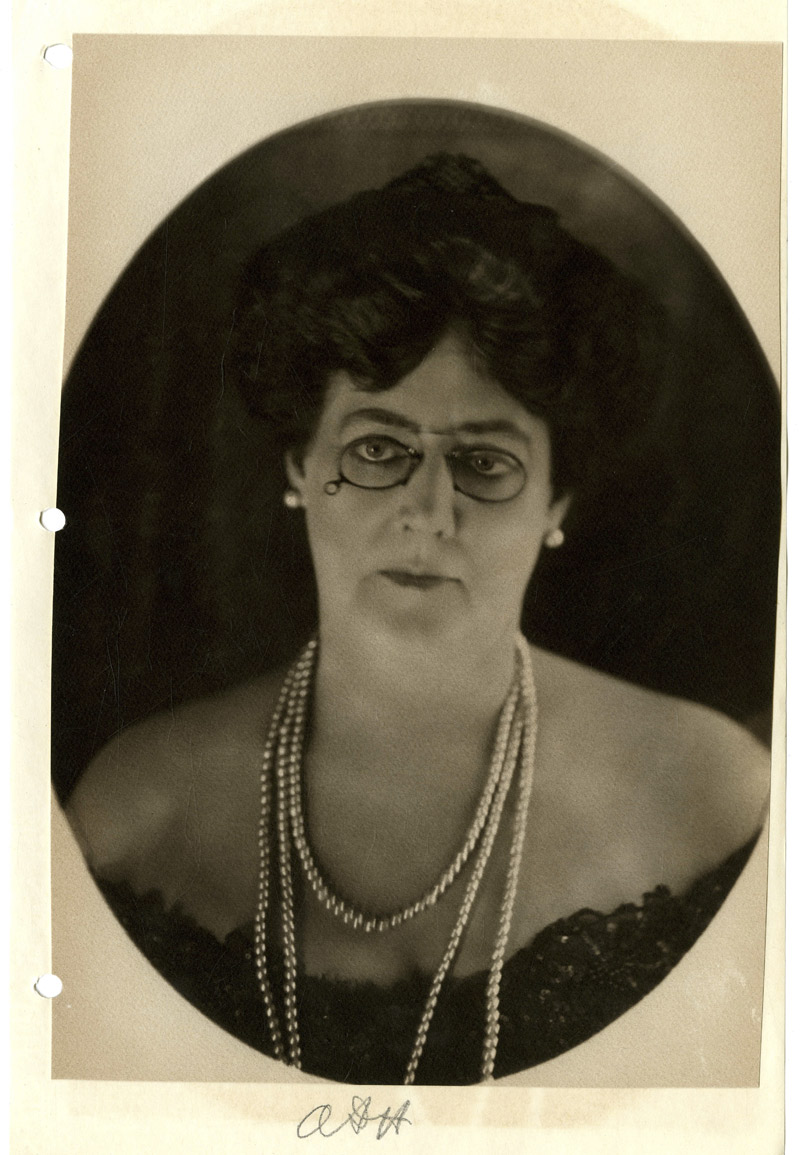 Portraits of Arabella D. Huntington after her marriage to Henry include this image of her wearing a famous necklace known as the "Morgan pearls," ca. 1915. The Hispanic Society of America, N.Y.
July 16 marks the 100th wedding anniversary of Henry and Arabella Huntington. They married this day in 1913, after a long pursuit by Mr. Huntington and just four days after signing a prenuptial agreement.
You can read all the details about the merger of these two wealthy collectors in The Art of Wealth: The Huntingtons in the Gilded Age, a new book by Shelley M. Bennett, former art curator and research associate at The Huntington. Bennett recently completed an international tour to promote the book, speaking at venues from the National Gallery of Art in Washington, D.C., to the National Portrait Gallery in London. She celebrated the publication of the book back in April with a talk at The Huntington; you can download it from iTunes U or click and listen to it here.
The book weaves the storylines of Henry and Arabella with those of two other Huntingtons: Collis, Henry's uncle and Arabella's prior husband; and Archer, Arabella's son. Bennett's research drew heavily on the untapped archive of the Hispanic Society of America, in New York City, the institution founded by Archer in 1904.
"Don't ignore the footnotes," warned Huntington President Steve Koblik when he introduced Bennett before her April talk, "because there is a wealth of information in the footnotes, and they will also tell you about the way in which scholars work."
"Research," Koblik explained, "is a dialogue—a conversation between one generation of scholars and another." Indeed, scholars will often reinterpret their predecessors as they mine the same material.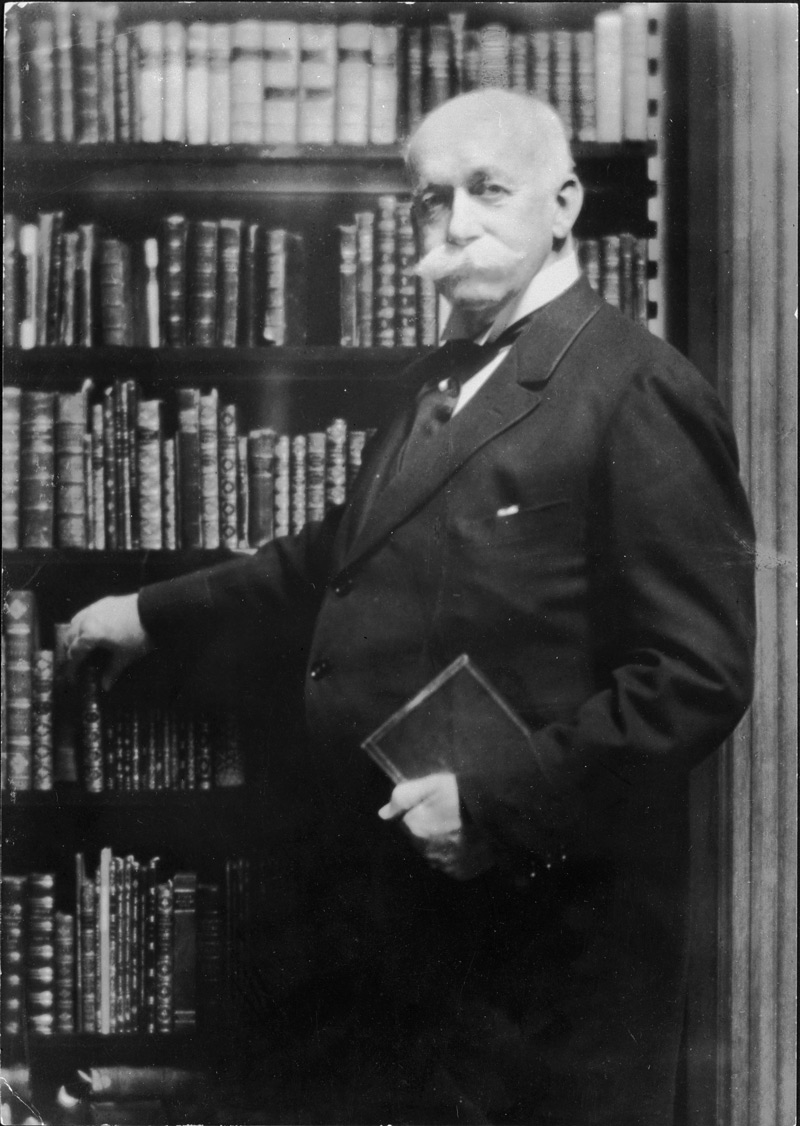 Henry E. Huntington around 1917, a few years into his marriage with Arabella. Here he poses in the 2nd floor Library of Arabella's mansion in New York City. The Huntington Library, Art Collections, and Botanical Gardens.
"Once in a while," noted Koblik, citing Bennett as the latest gold standard, "a scholar discovers new material that other scholars have missed, and in discovering that material changes the nature of the dialogue and challenges not only the interpretations of the past but also sets a new standard for interpretations for the future."
In one gem from her research, Bennett quotes from Archer's entry in his diary in 1906: "Went to see Mother . . . HEH [Henry] was there. . . My mother will doubtless marry him, & I am not sure that it is at all for the best. I hope all happiness for her." This entry came six years after the death of Collis but only a few months removed from Henry's divorce from his first wife, Mary Alice. Henry's pursuit of Arabella would go on for seven more years.
You can purchase The Art of Wealth at The Huntington's Bookstore & More or order it from the store's website. You can also read an excerpt from the book in the latest issue of Huntington Frontiers, available for download here.
Matt Stevens is editor of Verso and Huntington Frontiers magazine.