Scholars can examine rare books, manuscripts, and other library materials in The Huntington's Ahmanson Reading Room. Photo by Ibarionex Perello.

June is a wonderful time of year at The Huntington: The flowers are in bloom, the gardens and galleries are bustling with visitors, and a fresh cohort of scholars are once again poring over our world-class collection of rare books, manuscripts, photographs, maps, paintings, prints, and much more.
This year, The Huntington has awarded fellowships totaling more than $1.9 million to support 21 long-term research fellows (in residence for the full academic year) and 112 short-term fellowships (for between one and five months), as well as six travel grants for study in the United Kingdom, Spain, and Mexico. (The full list of 2022–23 fellows is available on The Huntington's website.)
The competition for short-term fellowships and travel grants had been suspended for the 2021–22 academic year because of the COVID-19 pandemic, so it was a particular pleasure to offer these opportunities once again, especially since so many of the grants—usually about 1 in 3—are awarded to graduate students.
Among the incoming long-term fellows are two scholars who are no strangers to The Huntington: Kevin Dawson and Vanessa Ovalle Perez. Each received short-term fellowships from The Huntington in the past, and they are returning to further explore the collections and complete their current projects.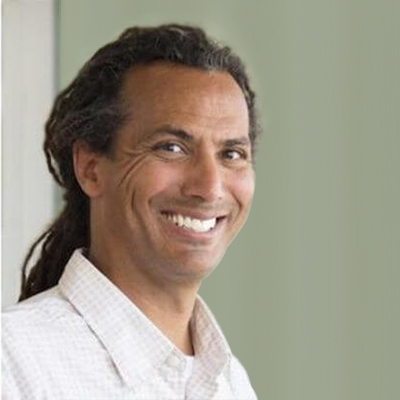 Kevin Dawson is associate professor of history at the University of California, Merced, and the recipient of the 2022–23 Kemble Fellowship in Maritime History at The Huntington. Photo courtesy of University of California, Merced.

Kevin Dawson—associate professor of history at the University of California, Merced—has described The Huntington's collections as crucial to the success of his first book, Undercurrents of Power: Aquatic Culture in the African Diaspora (University of Pennsylvania Press, 2018), which won the 2019 Harriet Tubman Prize from the New York Public Library's Schomburg Center for Research in Black Culture.
Dawson writes in his proposal that he plans to spend his time at The Huntington working on his second book, Seizing the Helm: Black Ship Pilots and the Creation of Trans-Atlantic Communities of Belonging. The book considers how Black ship pilots in the Americas and Africa challenged Western concepts of racial hierarchy afloat and ashore while creating networks of communication vital to the formation of community among enslaved and free Black people from the Chesapeake to Brazil, with tendons extending to Africa and Europe.
He will also review The Huntington's collections for images that could potentially be added to a permanent online visual archive that he is developing, tentatively titled "Aquatic Traditions in the African Diaspora." He envisions the archive as a free and widely accessible repository of images documenting the swimming, surfing, canoe-making, canoeing, and fishing traditions of Africans and members of the diaspora.
While at The Huntington, Dawson plans to examine merchant shipping manuscripts, the papers of the Brydges and the Grenville families relating to Jamaica, and the papers of John Egerton regarding Bermuda. He is also interested in records on the Atlantic slave trade in the Stowe Collection and Atlantic world documents in the Ellesmere Collection. He looks forward to exploring the John Haskell Kemble maritime collection and the Jay T. Last Collection of Graphic Arts and Social History for images relevant to both his projects.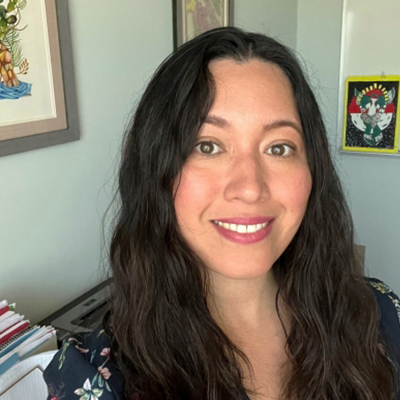 Vanessa Ovalle Perez—assistant professor of English at California State University, San Bernardino—is a 2022–23 Barbara Thom Postdoctoral Fellow at The Huntington. Photo courtesy of California State University, San Bernardino.

Vanessa Ovalle Perez is assistant professor of English at California State University, San Bernardino, where she specializes in Chicanx and Latinx literature. Her research interests include Spanish-language newspapers and poetry of the western United States, gender studies, archives, and decolonial theory.
At The Huntington, Perez writes in her proposal, she will conduct research and revise her first book-length manuscript, Latina Social Poetics: The Literary Exchanges of California Poetisas and Escritoras, which examines literature published by Latina poets and writers in Spanish-language newspapers of Alta California from 1848 to 1915, the period after the Mexican-American War.
In mid-19th-century California, Perez writes, growing mass production and circulation of Spanish-language newspapers radically altered everyday practices of reading, community organizing, and sharing ideas. Newspapers not only provided an outlet for expressing opinions and sharing culturally relevant events and literary content, but they also provided a platform for Spanish-speaking women to publicly express themselves both politically and creatively. In the late 19th and early 20th centuries, Latina voices were increasingly published in newspapers, particularly in the borderlands of the United States and Mexico.
Scouring archives for Spanish-language newspapers of California, Perez has found that the creative expression of Latinas during this period was diverse in form and content—at times articulating political values or expressing lived experience and, at other times, forging social and creative connections with interlocutors from distant lands. In some instances, local Latinas submitted poems, speeches, and fiction directly to the editor by mail; these works were also performed live, transcribed, and then reported in the newspaper as part of special events coverage. Literary works by Caribbean, Latin American, and Spanish women writers and poets were often reprinted from newspapers or books from abroad.
Perez's project originated at The Huntington, where she intends to further examine such newspapers as El Nuevo Mundo, El Clamor Público, and La Crónica, as well as manuscripts among the papers of Reginaldo F. del Valle.
Dawson and Perez were among 399 applicants who competed for fellowships at The Huntington this year. Four peer review committees were assembled to judge the competition: one to consider the applications for yearlong residencies in the humanities; one to evaluate grant proposals in the history of science, technology, and medicine; and two others to evaluate applications for short-term fellowships.
We are delighted to welcome all the new fellows to The Huntington this year and anticipate powerful new insights from their diverse perspectives on our collections.
Steve Hindle is the W. M. Keck Foundation Director of Research at The Huntington.