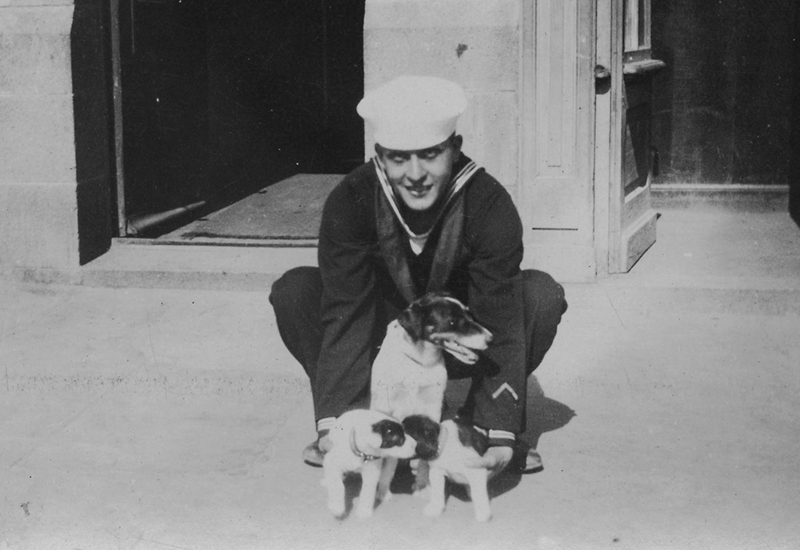 Today is 11-11-11. This year, Veterans Day echoes the original Armistice Day, when World War I ceased at the 11th hour of the 11th day of the 11th month of 1918. At that time, Anthony Edward Mrazek was a young sailor on the U.S.S. Carola off of Brest, France, where he broke the boredom of barrack life in the wake of the armistice by writing long letters home to his parents and sister, signing them all "your most loving son and sailor boy."
Like so many veterans of war, Mrazek would eventually return home, in his case to St. Louis, where he became a salesman and quietly lived a full life as a husband and father. He died in 1971. This past summer, his granddaughter, Linda Goluskin, a staff member in The Huntington's Group Tours office, donated 68 letters, along with photographs, maps, phrase books, postcards, and other memorabilia that the family kept safely for decades in a large Krak-R-Jak Biscuit tin box. Goluskin is keeping the box, along with just a few personal items, but wanted her grandfather's letters to become part of a wider fabric of historical material at The Huntington.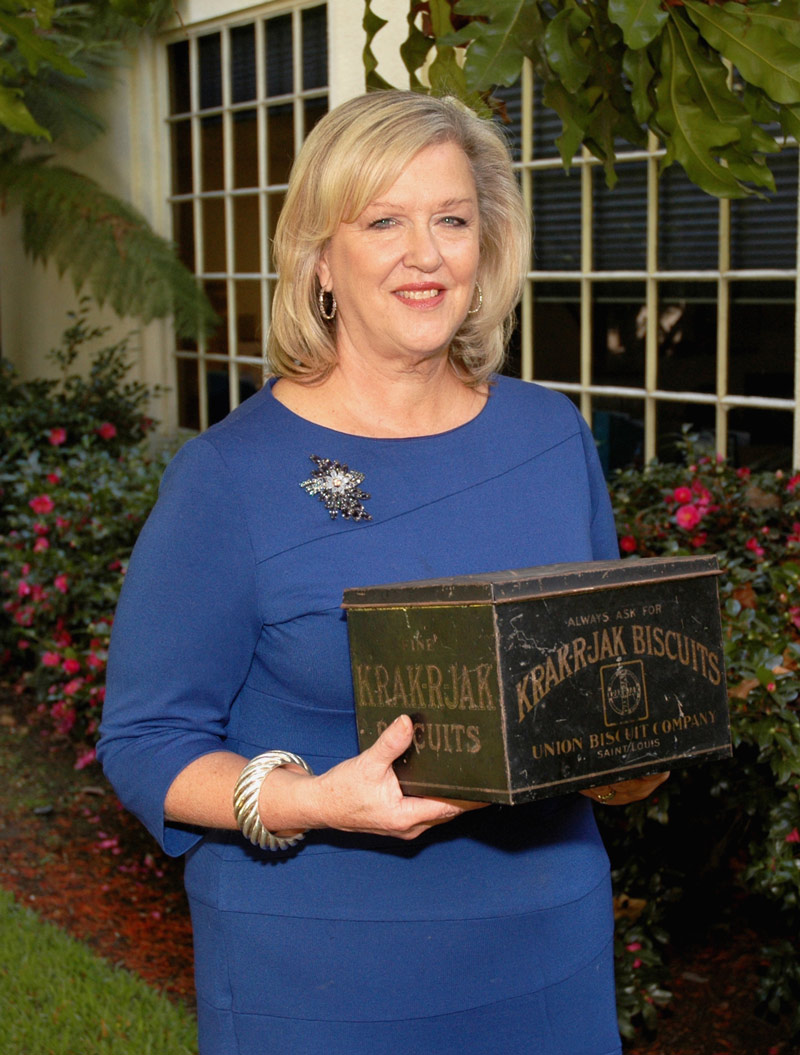 "Family collections are the bread and butter of a historian," says Olga Tsapina, The Huntington's Norris Foundation Curator of American Historical Manuscripts. The letters are not only rich in details of the life of an American sailor in World War I, but they also document a son of Czech immigrants who goes to Europe for the first time and sees everything with wide eyes. "Together they form a kind of travel narrative, where everything was a great adventure," says Tsapina.
While Mrazek's letters will likely offer vivid glimpses into the past for future scholars, they also formed a unique kind of time capsule for his granddaughter. "I wish I had discussed his navy experiences more with him," says Goluskin, "but by having these letters I feel that I've been able to go back in time and know him more as a young man, and he was a wonderful person, especially in the sweet way he signed all of those letters home."
Matt Stevens is editor of Huntington Frontiers magazine.