Posted on Wed., March 2, 2022
For The Huntington's 2022 Founders' Day celebration, acclaimed writer Charles Yu joins Huntington Trustee Simon K.C. Li to discuss Yu's experiences writing in multiple genres, the role of fiction in constructing identity, current U.S. dialogues about race and identity, and more.
Founders' Day is observed annually at The Huntington in honor of Henry and Arabella Huntington's roles in envisioning and establishing the institution.
THIS PROGRAM IS NO LONGER AVAILABLE TO VIEW. Copyright © Charles Yu, 2022. All Rights Reserved.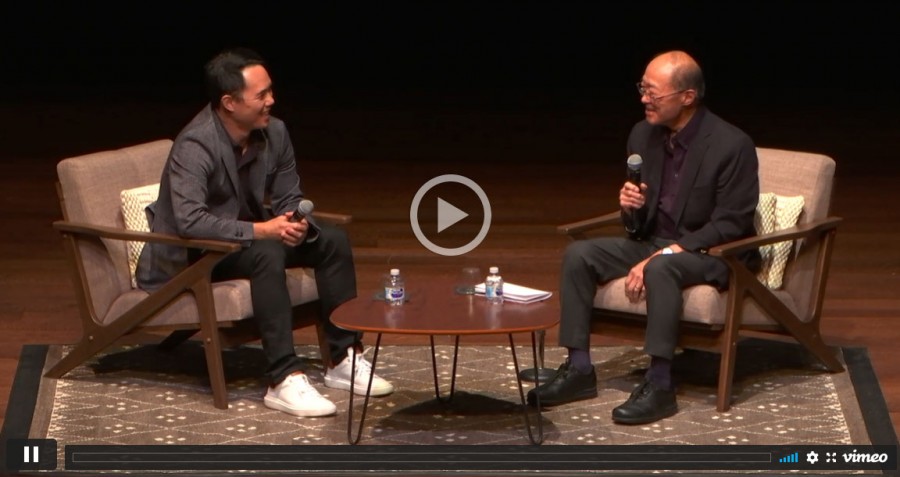 Founders' Day conversation with writer Charles Yu (left) and Huntington Trustee Simon K.C. Li
CHARLES YU is the author of four books, including Interior Chinatown (winner of the 2020 National Book Award for fiction) and the novel How to Live Safely in a Science Fictional Universe (a New York Times notable book and a Time magazine best book of the year). He received the National Book Foundation's 5 Under 35 Award and was nominated for two Writers Guild of America Awards for his work on the HBO series Westworld. He has also written for television shows on FX and AMC. His fiction and nonfiction have appeared in The New Yorker, The New York Times, The Wall Street Journal, and Wired, among other publications. Together with TaiwaneseAmerican.org, he established the Betty L. Yu and Jin C. Yu Writing Prizes in honor of his parents.
SIMON K.C. LI retired from full-time journalism as an assistant managing editor of the Los Angeles Times in 2007 after 23 years there. He had also been the paper's foreign editor, promoted for his work directing the paper's coverage of the 1991-2 Gulf War. He has served as a vice chairman of the Vienna-based International Press Institute and on the board of directors of Inside Climate News, which won the 2013 Pulitzer Prize for National Reporting. He received his bachelor's degree in English Language and Literature from the University of Oxford and his master's in journalism from Columbia University. He was elected to serve on The Huntington's Board of Governors in 2010 and to the Board of Trustees in 2019. He also serves on the board of the Huntington Memorial Hospital, Pasadena.