Quilting a Community: Celebrating Gee's Bend
Join us for a day of art, food, music, performances, and conversation celebrating the influence of African American quilt traditions on communities.
The event highlights the exhibition "Gee's Bend: Shared Legacy" currently on view featuring the works of quilters of Gee's Bend: Mary Lee Bendolph, Loretta Pettway, Louisiana Bendolph, and Loretta Bennett. During the festival, guests will engage in exhibition tours, art-making activities, and lectures that speak to the ways in which quilting provides opportunities for social and cultural heritage and community upliftment. Don't miss this family-friendly event for all ages.
---
Art Making

10 a.m.–4 p.m.
Art-Making Activities for All Ages
Explore two techniques for creating quilt designs: paper piecing and block printing. Use one of our designs or create your own. Print your block pattern onto a fabric swatch to take home.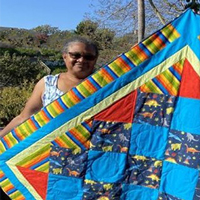 10 a.m.–4 p.m.
African American Quilters of Los Angeles
Since 1986, the AAQLA has been bringing awareness of the historical value of African American quilts, as well as celebrating and continuing the tradition of quilting. A nonprofit organization, the AAQLA organizes the creation and donation of hundreds of quilts and other quilted items annually to hospitals, foster homes, and senior citizen homes. See finished quilts and technique demos in multiple display areas.
Take home a handmade quilt of your own, available for purchase in front of the Huntington Store.
---
Music & Performances
10 a.m. | 12:30 p.m. | 2:30 p.m.
Sean Harrison Jazz Quartet
Performing a selection of bluesy, smokey New Orleans–style jazz.
10:30 a.m. | 2 p.m.
The Peace Players
A youth organization that promotes peace, love, and positivity through West African drumming.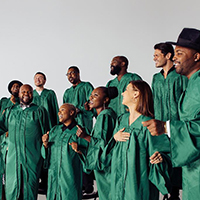 11:30 a.m.
Singers of Soul
This gospel choir was called a "wall of sound and powerhouse choir" by the Los Angeles Times.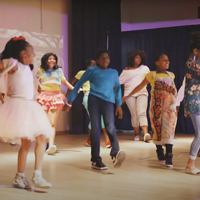 1 p.m. | 3 p.m.
Harambee Performing Arts Scholars
Presenting multiple facets of hip-hop culture, including music and dance.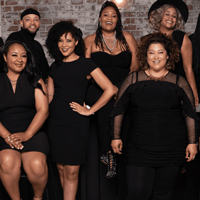 3:40 p.m.
DC6 Singers
Comprised of a cappella, gospel, and Motown singers who blend passion, energy, and charisma.
Each performance runs about 20 minutes.
---
Talks & Gallery Highlights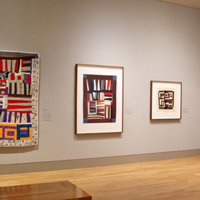 10 a.m.–4 p.m.
Gallery Highlights
Huntington docents will be on hand to chat about the Gee's Bend exhibition.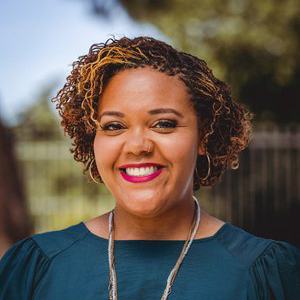 10:30 a.m. | 2 p.m.
"Weaving Beloved Community Together" | Angela Lee
Angela Lee is the executive director of Harambee Ministries, a community-development organization. Harambee's approach to community-based development is focused on listening first and making sure that every necessary voice is at the table in order to serve an at-risk community.
11 a.m. | 2:30 p.m.
Curatorial Talks in the Gallery
Join the exhibition curators to learn more about the inspiration and impact of the works on display.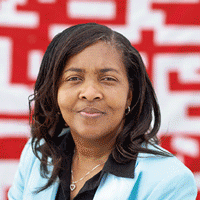 11:30 a.m.
"The Making of 'Gee's Bend: Shared Legacy'" | Louisiana Bendolph, Pam Paulson, and Rhea Fontaine
Louisiana Bendolph is an American visual artist and quiltmaker whose work is included in the exhibition "Gee's Bend: Shared Legacy." Pam Paulson and Rhea Fontaine, owners of Paulson Fontaine Press, have a strong interest in the history of American civil rights. PFP partnered with the Gee's Bend quilters to make the prints displayed in the exhibition.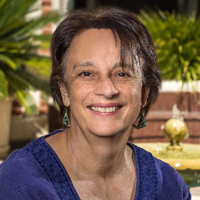 3 p.m.
African American Quilting Traditions: A Conversation with Patricia Turner
Scholar and folklorist Patricia Turner, Ph.D., will discuss African American quilting traditions with Lauren Cross, Ph.D., The Huntington's Gail-Oxford Associate Curator of American Decorative Arts.
Each talk runs about 30 minutes.
---
Huntington Store

10 a.m.–4 p.m.
Quilts for Sale
Take home a handmade quilt of your own, available for purchase in front of the Huntington Store.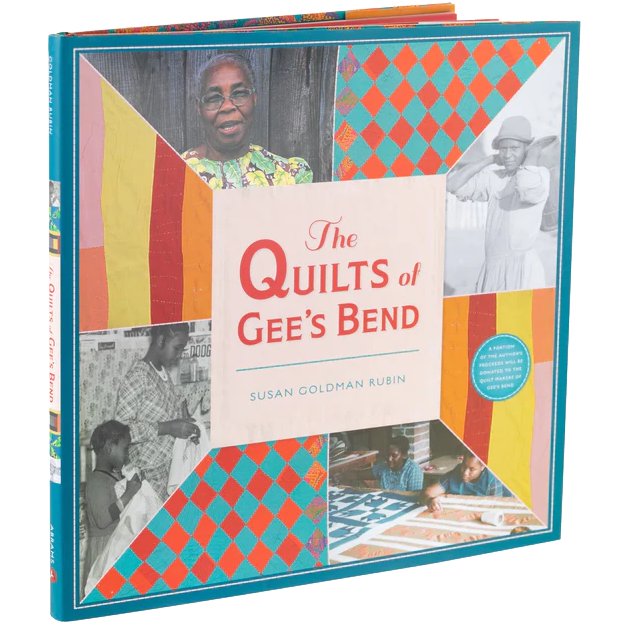 11 a.m.–1 p.m. | 2–4 p.m.
Book Signing
Susan Goldman Rubin will sign her book The Quilts of Gee's Bend, the only photo-essay book for children (ages 8–12) about the quilts of Gee's Bend.
---
Food & Beverages
Food and drinks are available for purchase in the Boone Gallery Circle and in front of the Conservatory.
Occasion: Authentic N'Awlins Creole grub in a full-bodied menu built to satisfy
Messi Burgers: Burgers with fresh handmade patties, chicken sandwiches, hot dogs, chili, and fries
Eagle Rock BBQ: Southern-inspired BBQ with a Cali twist
Fun Time Kettle Corn: Freshly popped popcorn
Nomad Ice Pops: Gourmet, gluten-free ice pops made with whole fruits and all-natural ingredients
Bon Appetit Beverage Stands: Lemonade, specialty cocktails, beer, wine, sweet tea, and bottled water
---
Image: Loretta Pettway, Remember Me, 2007. Color softground and hardground etching with aquatint and spitbite aquatint, 28 3/4 x 28 3/4 in. The Huntington Library, Art Museum, and Botanical Gardens. | © Image courtesy of the artist and Paulson Fontaine Press.