Strange Science: Into the Dark
Step into a darker time when magic and science had not yet been divided. See how the midnight woods could reveal a shadowy clearing where hooded figures dance around a bubbling cauldron. Does it contain a healing elixir, a love potion, or something dangerously wicked?
Join us and explore arcane experiments, unexpected discoveries, and forbidden passions through live theatrical performances, scholarly lectures, and special displays of rarely seen objects from our vaults.
Age 21+ event. Capacity is limited.
Advance tickets required.
SATURDAY, OCT. 22, 2022 I 6–9:30 p.m.
Open to the public with advanced tickets. Want to attend the Premier Level Members (Affiliate, Supporting, Patron, Benefactor, and Society of Fellows) event on Friday, October 21? Become a member at a Premier level now.
---
Sponsors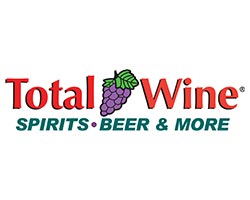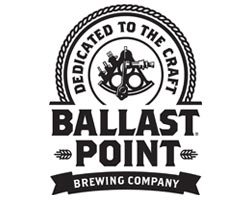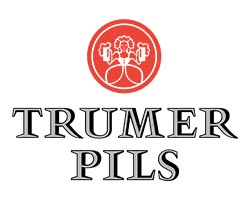 Thirsts Murdered by Liquid Death
@liquiddeath #murderyourthirst #deathtoplastic
---
Please bring the following with you to the event:
1. Ticket with the event confirmation QR code AND
2. Photo ID
Questions? Please contact the Membership office at memberevents@huntington.org.
FAQs
Program

7 and 8:15 p.m.
"'Bubble, Bubble, Toil, and Trouble': Potions, Poisons, and Elixirs in the Renaissance"
(Saturday, Oct. 22 only)
Deborah Harkness, historian of science and medicine, and New York Times bestselling author, discusses Renaissance era potions, their preparation and purposes.
Munger Plaza

6:45, 7:45 and 8:45 p.m.
Potions, Poisons, and Aires
LA Opera Connects performs highlights from selected operas, including Romeo and Juliet, A Midsummer Night's Dream, Elixir of Love, and Faust, narrated by Macbeth's Witches.
Rothenberg Hall

6:30, 7:30 and 8:45 p.m.
Edgar Allan Poe & Masters of the Macabre Theatre
The Guild of St. George brings to life spine-tingling tales and poems by the great Edgar Allan Poe and his contemporaries.
Haaga Hall

6–9:30 p.m.
Poisons and Potions: Collections from the Library Vaults
See some dangerous objects, books, and ephemera from The Huntington's collections.
Library East Lobby

6:45 and 8 p.m.
The Poisonous Pub Quiz
Join Library curators for a bubbly pub quiz on the toxic, noxious, and narcotic represented in The Huntington's collections, ranging from Belladonna to Sleeping Beauty. Participate as an individual or a group (up to 8) and compete for a plethora of prizes. Purchase a pilsner at the Poisonous Pub prior to each performance.
Celebration Lawn

7, 8, and 9 p.m.
CirqueSanity's Double Double Toil & Trouble
The witching hour is approaching, and a witch and a warlock are on a quest to perfect the potion they need to fly their broomsticks between worlds. Will they pierce the veil in time? Catch this variety cirque show of magic, story, and dazzling delights as it reaches great new heights with aerial acrobatics and more!
Library Oak and North Vista

6–9:30 p.m.
Nightshade Alley
Stroll down the hedgerow allée for a peek at some poisonous characters from history and literature.
Main entrance allée

6–9:30 p.m. (Friday, Oct. 21 only)
The Ghoulery
Commemorate the evening with a photo of your ghoulish self snapped in a sinister setting, available for purchase from Herman Au Photography.
Huntington Art Gallery Loggia

6:30–9:30 p.m.
Danse Macabre
Dance 'til you're delirious while a DJ of the FlashDance spins.
Huntington Art Gallery South Terrace

6–9:30 p.m.
The Eerie Emporium
The Huntington Store is open with must-have merchandise like apothecary cocktail recipe books.
The Huntington Store

6–9:30 p.m.
Libation Lounges
The Cauldron: Garden Court
The Wytch Wood: Library Lawn
The Wizard's Sanctum: Huntington Art Gallery Circle
Beverages available for purchase. Please consume alcohol responsibly.

6–9:30 p.m.
Coffee and Dessert Stations
Wickedly tasty treats available for purchase.
Main entrance

Guest passes are not permitted. Rain or shine. Tickets are non-refundable. If you are unable to attend, please consider your ticket cost a donation to The Huntington.

Safety Protocols

Updated March 4, 2022

All attendees must continue to follow health and safety guidelines
COVID-19 vaccination strongly recommended
Masks are optional outdoors and strongly recommended indoors but not required
Call 626-405-2250 if you feel unwell during your visit for any reason and require assistance.

Questions? Please contact the Membership office at memberevents@huntington.org.

Presenters and Performers

Deborah Harkness (Saturday, October 22 only)
Speaker, "'Bubble, Bubble, Toil, and Trouble": Potions, Poisons, and Elixirs in the Renaissance
Deborah Harkness is a #1 New York Times bestselling author who draws on knowledge she acquired as an historian of science, medicine, and the history of the book to create rich narratives steeped in magical realism, historical curiosity, and deeply human questions. She is currently a professor at the University of Southern California, where she teaches European history and the history of science. Dr. Harkness holds degrees from Mount Holyoke College, Northwestern University, and the University of California at Davis. Her scholarly work includes John Dee's Conversations with Angels: Cabala, Alchemy, and the End of Nature and The Jewel House: Elizabethan London and the Scientific Revolution. Her novel, A Discovery of Witches, debuted at #2 on the New York Times bestseller list, and was also a bestseller in the UK, France, and Germany. The next two volumes in the series also debuted as NYT best sellers. More than 37 foreign editions and translations of the trilogy have been published. A popular television adaptation of A Discovery of Witches was released in 2019.

CirqueSanity
A fusion of world class circus arts, vaudeville entertainment, and theatre, imagined and created by two passionately driven Cirque Artists who have come together as a Duo to create a world full of whimsical fantasy, fun, playful, and ethereal visual works of art on the stage. Their shows feature jaw-dropping aerial acrobatics and contortion, mind-melting object manipulation, storytelling, and vivaciously vibrant characters. Based in Los Angeles, but providing entertainment and visual arts both nationally and internationally, find them worldwide presenting an ultra fresh, eclectic, and high energy mix of colorful cutting-edge circus arts.

The Guild of St. George
Presenting short stories and poems by Edgar Allan Poe and other masters of the macabre.
The Guild of St. George is a nonprofit, public benefit educational corporation dedicated to teaching history through interactive theater. The guild embraces historical authenticity and theatrical excellence to create an environment in which the past can be accurately and passionately experienced by the guild's members and their audiences.

LA Opera Connects
Performing highlights from selected operas, including Romeo and Juliet, Elixir of Love, and Faust, narrated by Macbeth's Witches.

Created in 1986 by a team of visionaries, LA Opera has become a leader in artistic innovation, while honoring the great historical legacy of opera. Through the powerful art form of opera, it celebrates the diversity, pioneering spirit, and artistic sensibility that is unique to Los Angeles. Opera connects us, through story and music, to our past, our future and each other. We are eager to share the wonder and promise of opera with all ages, neighborhoods, and communities, because we know our connections enrich all our lives. LA Opera Connects invites you to explore all the many programs, classes, and performances through which we engage with all ages at laopera.org/community/. We can't wait to connect.

For-Purchase Food Trucks and Stations

Belly Bombz
Korean-inspired pub fare, wings, and rice bowls

Dina's Dumplings
Mandarin-style steamed and pan-fried Chinese cuisine

Fun Time Kettle Corn
Sweet kettle corn and fresh-popped popcorn

Grilled Cheese N Things
The American comfort classics you're craving, with six types of cheese

Heritage LA
Organic, heirloom, and local Modern American cuisine with a farm-to-table theme

Melissa's Munchies
All natural, non-GMO, home-baked cinnamon rolls and cookies

Saucy Chick Rotisserie
Mexican and Indian cultures combined in thoughtfully crafted, free-range rotisserie eats

The Tropic Truck
Cali-Caribbean cuisine featuring grilled seafood

Woops BakeShops
Cupcakes, sliced cake, and Halloween-themed French macarons

Coffee Cart Boys
Hot, cold, and specialty coffees, including "Bruja's Brew," "Candyman," and "Vampire's Nightcap"