Story Time - Skin Again
Activity: The Book of Me Accordion Book
The narrator in this story tells us that there are many things that make up "the me of me." Stories, histories, and fun fantasies are all a part of someone's personal identity. Think about all of the things that make you you—all the ways you imagine yourself. An accordion book is a book with folding pages that can go on forever, just like real dreams and the stuff of all we hope for. Create a "Book of Me" accordion book and fill it with words and images from newspapers, magazines, or anything else you can find around your home.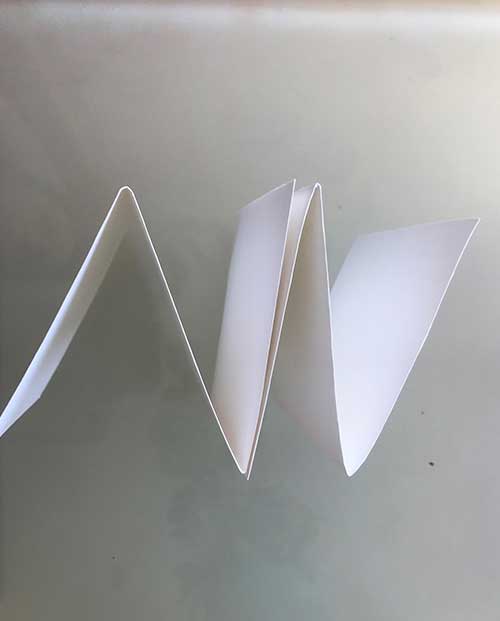 1. Find a flat surface where you can do this project.
2. Find some paper, scissors, and glue. You can use any paper you have on hand; if you can find thicker paper or re-use a cereal box that you can cut and fold, your book will be more sturdy and will be able to stand on its own.
3. Cut your paper in half, lengthwise, into two equally sized strips. If you are using standard 8 ½ by 11 paper, fold each strip into three equally sized squares.
4. Apply glue on the last square of each paper and glue the strips together so that you are left with a big W shape. Not big enough? Keep gluing as many strips of paper into your book as you would like. Your accordion book should have a square front cover and a square back cover for you to decorate.
Have a friend make a "book of me" book and compare it to your own. Are there things that are the same? Are their things that are different? How well do you know your friend on the inside?
Share your "book of me" books with us at #TheHatHome.