Huntington President Karen R. Lawrence set the tone for an evening of gratitude and reflection in her opening comments for the Sept. 28 "Why It Matters" event. After welcoming the full house and online audience, she offered heartfelt thanks to Hannah Kully and her late husband, Russel, for their longstanding support of The Huntington, particularly the Hannah and Russel Kully Distinguished Fellowship in American Art. The inaugural recipient of that fellowship—Pulitzer Prize–winning writer, curator, and critic Hilton Als—was the evening's featured guest.
"The 'It' tonight [in 'Why It Matters'] has a number of referents that matter in Hilton Als' work and life—the visual arts, theater, literature, friendship, sexuality, love, and race," Lawrence remarked. "He's written powerfully about each of those. In fact, in 2021, when The New Yorker published a collection of essays from their pages that dealt with race and racism in America called The Matter of Black Lives, it's not surprising that the editors chose to begin the book with a 1962 piece from James Baldwin and end it with a 2020 essay by Hilton Als."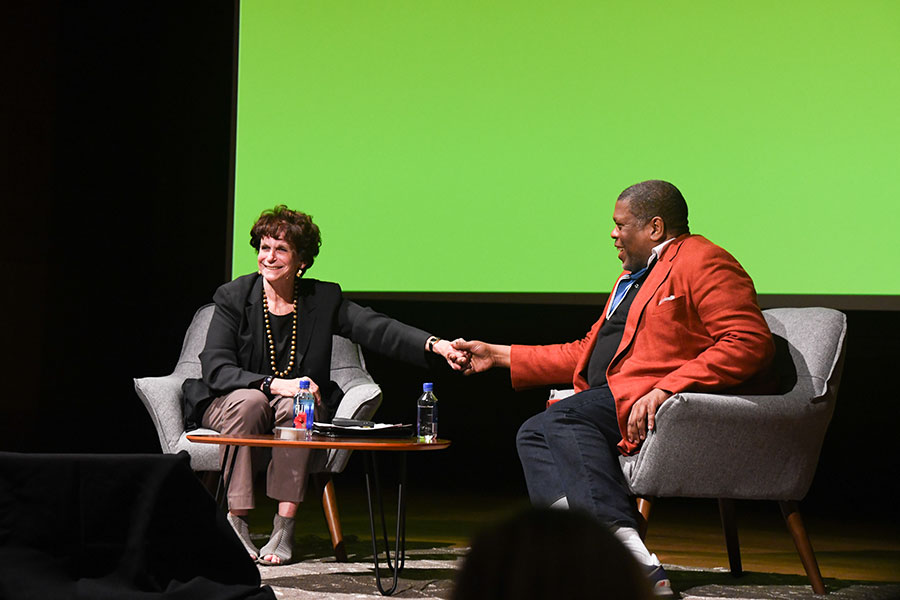 Following an overview of Als' career by Art Museum Director Christina Nielsen, Lawrence began the conversation by emphasizing how much she has enjoyed getting to know Als during his fellowship, which began in January. She expressed her appreciation for the way he has embraced his work at The Huntington and engaged with its community and all its collections. Over the course of the evening, it became clear that Als' affection for The Huntington emanates from his lifelong love affair with art. He shared an anecdote about a childhood interaction with a docent at New York's Museum of Modern Art that illustrated the power of cultural institutions—and the people working in them—to ignite intellectual curiosity and self-expression.
The docent had engaged Als in a discussion and prompted him to form his own observations about Robert Rauschenberg's Monogram, Als said, and that had given him "permission to interpret visual culture in a way that I had already done with literature, that I had already done watching someone's performance. That critical inquiry could be part of the discourse of a three-dimensional thing had never occurred to me. … This is why I love docents. They give you language for the thing that you're intuiting." Lawrence noted that the experience also foreshadowed Als' future relationship with The Huntington, which is where Rauschenberg realized that he could create art.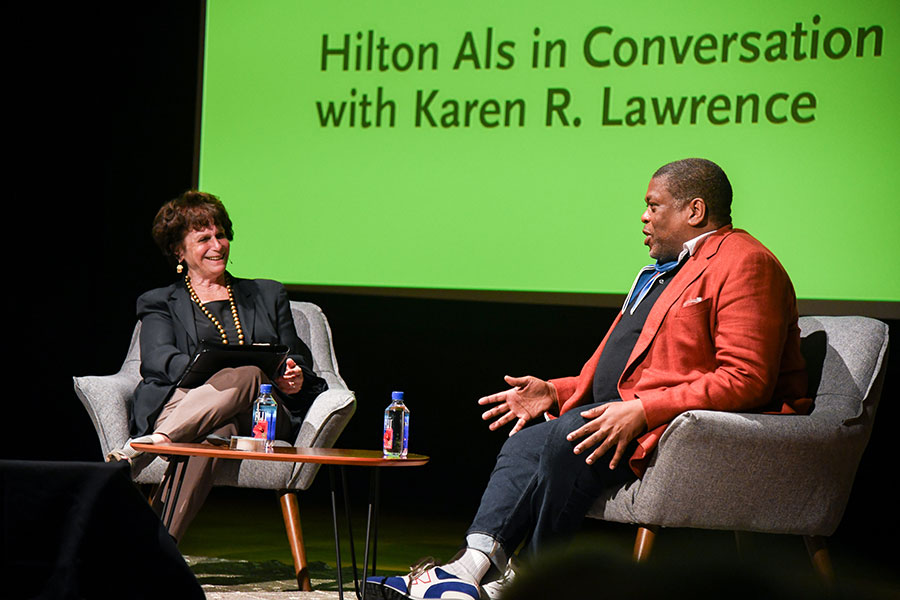 Als' passion for art in its many forms imbues his writing with empathy and deep insight. "To speak as a critic is to have a love of the thing that you're talking about," he said, responding to a question from the audience about the art of critique and the nature of teaching. "It has to grow out of generosity, not mean-spiritedness. When I teach criticism, I teach it by saying, you cannot teach it but what I can do is help you understand. We critique what we're reading, and that generally will send the young writer into the direction of wanting their own voice to say the thing that they want to say on their own." He also underscored the role of the artist as provocateur. "If you're an artist, if you're not dealing with provocation, you're not doing your job."
In her introduction, Nielsen had highlighted the importance of the "Hilton Als Series," three exhibitions that Als curated for the Yale Center for British Art that subsequently came to The Huntington. She noted that "placing the works of Celia Paul, Lynette Yiadom-Boakye, and Njideka Akunyili Crosby in galleries adjacent to our Turners, Constables, Reynolds, and Gainsboroughs helped us see our historic collections anew." Als focused on this juxtaposition as a catalyst for exploring notions of race, identity, belonging, and, as Nielsen phrased it, "what it means to be 'Brit-ish' today."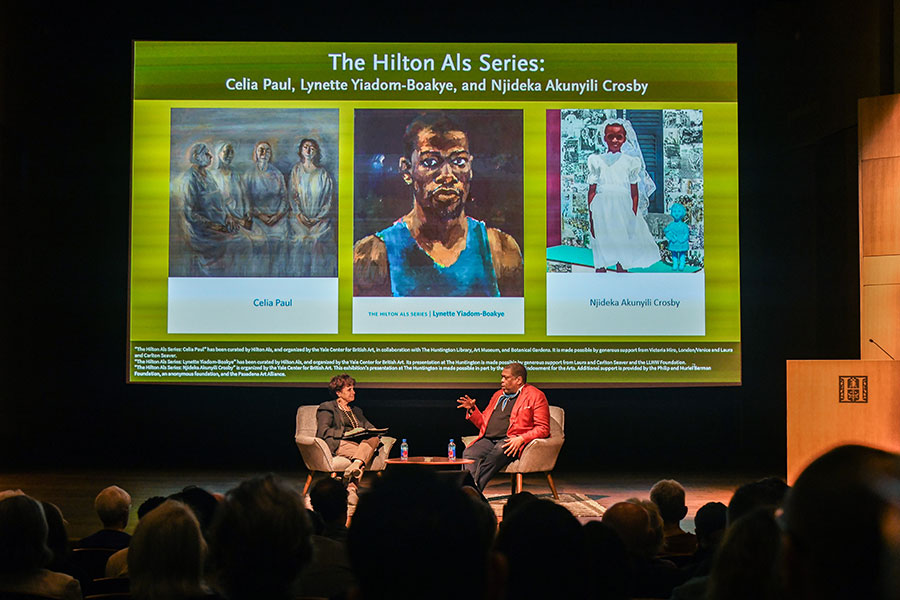 The defining aspect of the series, Als explained, is that each artist had been born in a colonialist context, making them a part of Britain's legacy and yet excluding them from it. "Whether it's Njideka from Nigeria, or Celia from India, or Lynette, whose parents are from Ghana," he said, "how did they take in that information and how does it show up in their art?" He stressed these artists' significance as conscious observers of the world who, because they are women, have been relegated to an outsider perspective, giving them critical distance. "A lot of the sentiment in their work is tempered by a fierce critical intelligence."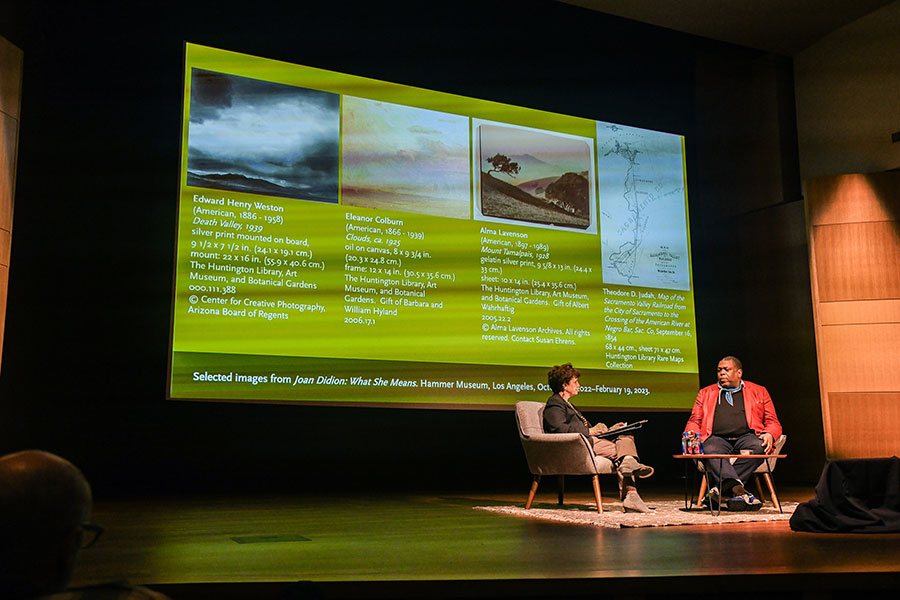 The conversation turned to "Joan Didion: What She Means," the 2022–23 Hammer Museum exhibition, curated by Als, that included several items from The Huntington, notably a map of Sacramento, where Didion grew up. Lawrence remarked that Didion's writing was about both external and internal landscapes, which brought the dialogue back to the many landscapes of The Huntington. Als described a revelatory afternoon spent exploring the Japanese Heritage Shōya House and its surrounding landscape with Nielsen and Associate Director of Cultural Programs Robert Hori.
"That afternoon was an extraordinary occasion for me," Als said. "I remember telling friends about this and that I understood love in a way that I had not understood it before. And that meant Christina talking about place and grounds and the people who had built The Huntington and Robert talking about going to Japan and bringing back a piece of a house. … They were showing me something about the ways in which, when you love something, you want to share the experience of your love."
The audience that filled Rothenberg Hall clearly felt Als' love and reflected it in a standing ovation to close the evening.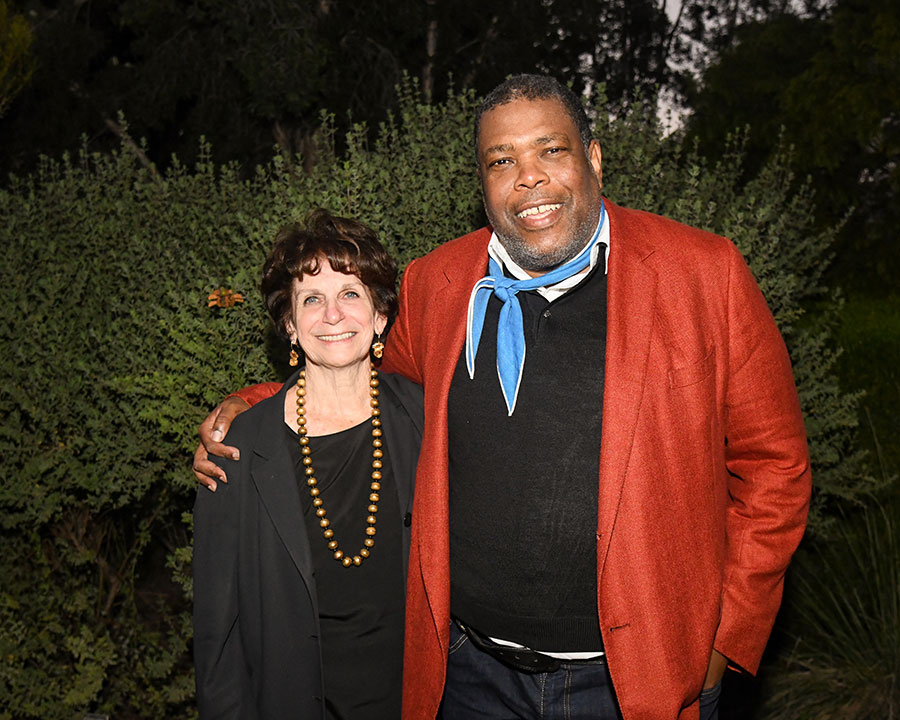 Watch a video of highlights from the "Why It Matters" event as well as the event in its entirety.
Celebrating The Huntington's unparalleled opportunities for cross-disciplinary exploration of human culture and history, the "Why It Matters" series features Huntington President Karen R. Lawrence in conversation with distinguished guests about the enduring relevance of the arts and humanities.
Sandy Masuo is the senior writer in the Office of Communications and Marketing at The Huntington.
Related Content