Awarded Fellowships
Previously awarded fellowships: 2021–22 | 2020–21 | 2019–20 | 2018–19 | 2017–18 | 2016–17 | 2015–16 | 2014–15
2022–23 Awarded Fellowships
Long-Term Awards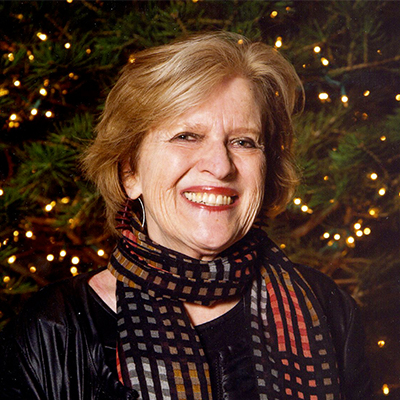 R. STANTON AVERY DISTINGUISHED FELLOW
Hollis Clayson, Professor Emerita, Art History, Northwestern University
Topic: The Inescapability of the Eiffel Tower
Hollis Clayson is Professor Emerita of Art History and Bergen Evans Professor Emerita in the Humanities at Northwestern University. She investigates 19th-c. Paris-based art practices, and her books include Painted Love: Prostitution in French Art of the Impressionist Era (Yale, 1991), Paris in Despair: Art and Everyday Life Under Siege (1870-71) (Chicago, 2002), Is Paris Still the Capital of the Nineteenth Century? Essays on Art and Modernity, 1850-1900 (ed. with A. Dombrowski, Routledge, 2016), and Illuminated Paris: Essays on Art and Lighting in the Belle Époque (Chicago, 2019). Her book underway is entitled The Inescapability of the Eiffel Tower. She served as the (founding) Director of the Kaplan Institute for the Humanities at Northwestern, 2006 to 2013. In 2014, she was named a Chevalier in the Ordre des Palmes Académiques by the French Ministry of Culture. In fall 2015, she was the Varnedoe Visiting Professor at the Institute of Fine Arts, New York University. In 2017-18, she was Paul Mellon Visiting Senior Fellow at CASVA (Washington D.C.), and chercheuse invitée at the INHA (Paris).
---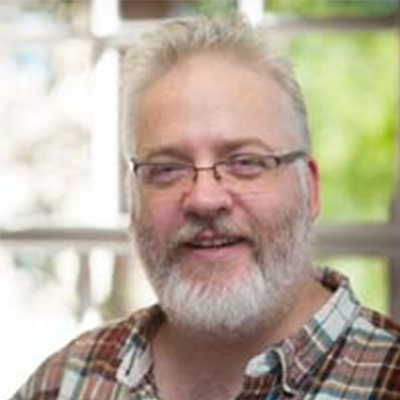 FLETCHER JONES DISTINGUISHED FOUNDATION FELLOW
Andy Wood, Professor, History, Durham University
Topic: Letters of Blood and Fire: Authority and Resistance in England, 1500-1640
Andrew Wood is originally from Greater Manchester. He was lucky to study as an undergraduate at the University of York, in the Department of History (1985-88). He was equally fortunate to work with Keith Wrightson, who supervised his doctoral work at Jesus College, Cambridge. This focused on the history of Derbyshire mining villages in the seventeenth century. Eventually, his doctoral dissertation formed the basis for his first book, albeit with a rather longer chronology. He has held a Scouloudi Research Fellowship at the Institute of Historical Research (1992-3), a British Academy Research Fellowship at University College London (1995-6), a Leverhulme Research Fellowship (2006-8), a Fellowship at Durham University's Institute of Advanced Study (2012), a Fellowship at the Folger Shakespeare Library (2016), and a Fellowship at the Henry E. Huntington Library (2017). He has held teaching positions at the University of East London (Dept. of Cultural Studies, 1992-3) the University of Liverpool (Dept. of Economic and Social History, 1993-5) and the University of East Anglia (School of History, 1996-2013). In April 2013, he joined the Department of History at Durham University as Professor of Social History. He has acted as historical advisor on the play 'Common' at the National Theatre and is currently working as historical advisor on a play depicting the Eyam plague of 1665 to be staged at the Globe Theatre. He has written for BBC Radio 4 and has appeared several times on BBC Radio and on Channel Four.
---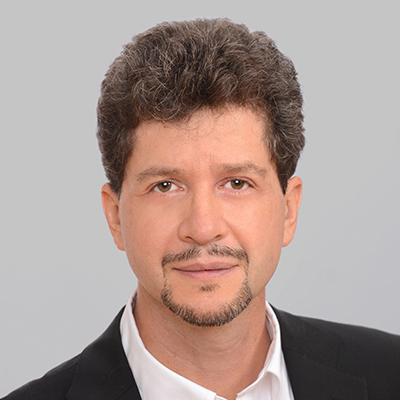 ROBERT C. RITCHIE DISTINGUISHED FELLOW
Andrés Reséndez, Professor, History, UC Davis
Topic: The Magellan Exchange: Transpacific Contact and How America Changed China and China Changed the World
Andrés Reséndez is a professor of history at the University of California, Davis. A native of Mexico City, he studied international relations, briefly went into politics, and served as a consultant for historical soap operas before receiving a Ph.D. in history. He has taught at Yale University and the University of Helsinki. His first book, Changing National Identities at the Frontier (2005), explores how Spanish speakers, Native Americans, and Anglo-American settlers living in Texas and New Mexico came to think of themselves as members of one national community or another in the years leading up to the U.S.-Mexico War. A Land So Strange (2007) looks at North America at the dawn of European colonization through the eyes of the last four survivors of a disastrous expedition to Florida in the 1520s. The Other Slavery: The Uncovered Story of Indian Enslavement in America (2016), winner of the Bancroft Prize and finalist for the National Book Award, considers the enslavement of hundreds of thousands of Indians in the Caribbean, Mexico, and the American Southwest between the sixteenth and nineteenth centuries. His latest book Conquering the Pacific: An Unknown Mariner and the Final Great Voyage of the Age of Discovery (2021) is about the tumultuous expedition that first went from America to Asia and back, thus transforming the Pacific Ocean into a vital space of contact and exchange in 1565.
---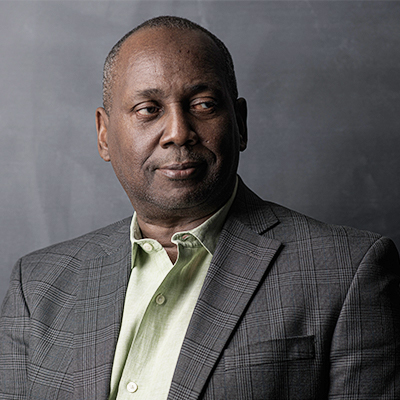 LOS ANGELES TIMES DISTINGUISHED FELLOW
Ian Smith, Professor, English, Lafayette College
Topic: The Skin You're In
Ian Smith is the Richard H., Jr. '60 and Joan K. Sell Professor in the Humanities in the department of English at Lafayette College and Vice President of the Shakespeare Association of America. He is the author of Race and Rhetoric in Renaissance England: Barbarian Errors (2009) and collaborator on Othello Re-imagined in Sepia (2012). His current monograph, Black Shakespeare: Reading and Misreading Race will be published in 2022. He is the recipient of multiple fellowships in support of his scholarship and serves on the editorial boards of Shakespeare Quarterly and ELR and has published numerous articles and book chapters mainly on Shakespeare and early modern drama.
---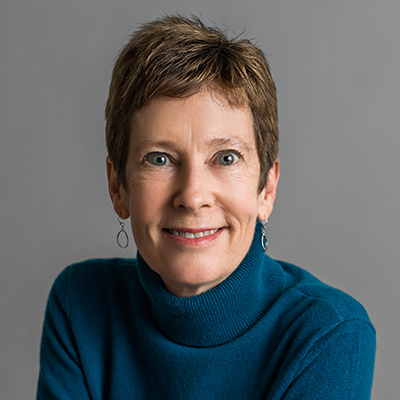 ROGERS DISTINGUISHED FELLOW IN 19TH-CENTURY AMERICAN HISTORY
Anne Hyde, Professor, History, University of Oklahoma
Topic: Indian Killers and Pioneer Mothers: A Deep History of the U.S. West
Anne Hyde is Professor of History at the University of Oklahoma. Her scholarship and teaching centers on race in the North American West and Indigenous histories. Her current project is reconsidering eighteenth and nineteenth-century Indian War as a deep taproot in American culture. She serves as Editor-in-Chief of the Western Historical Quarterly. Her most recent book, Born of Lakes and Plains: Mixed-Descent Peoples and the Making of the American West, was published by W. W. Norton in 2022. She has served as President of the Pacific Coast Branch of the AHA and on the elected councils of the AHA and the Western History Association. Her earlier work includes Empires, Nations, and Families: A New History of the North American West, 1800-1860 (Ecco 2012) that won Columbia University's Bancroft Prize and was a finalist for the Pulitzer Prize.
---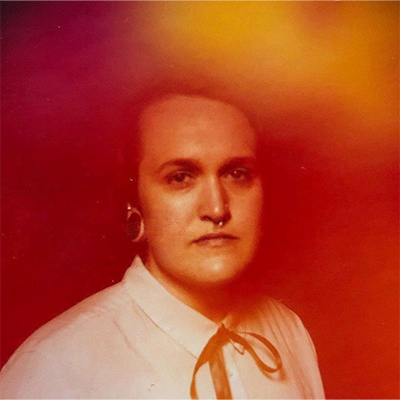 DIBNER RESEARCH FELLOW IN THE HISTORY OF SCIENCE & TECHNOLOGY
Bennett Jones, Post-doc, History, Northwestern University
Topic: 'The Indians Say': Settler Colonialism and the Scientific Study of North America, 1722 to 1848
E. Bennett Jones (PhD, Northwestern University, 2021) is a historian of science who studies the intersections between American natural history, settler colonialism, and Indigenous sovereignty through the lens of micro-history. At The Huntington, Bennett will be working on her first book project, 'The Indians Say': Settler Colonialism and the Scientific Study of North America, 1722 to 1848. 'The Indians Say' reconstructs moments of knowledge transmission between Anglophone naturalists and argues that scientific information was a diplomatic resource used in social and political negotiations between settlers and Indigenous peoples prior to the era of Indian Removal. Bennett's research draws on case studies centered in the early eighteenth-century Carolina piedmont, the late eighteenth-century Eastern Woodlands, the early nineteenth-century Upper Mississippi River valley, and mid nineteenth-century Samoa. In addition to her interest in the history of natural history, Bennett also holds a masters' in museum studies (University of Florida, 2014) and studies the history of American natural history museums.
---
DANA AND DAVID DORNSIFE FELLOW
David Rex Galindo, Assistant Professor, History, UAI Santiago
Topic: Chinigchinich: Epistemological appropriations, the Juaneño/Luiseño, Fray Jerónimo Boscana's texts, and California Anthropology
David Rex Galindo teaches in the Facultad de Artes Liberales at the Universidad Adolfo Ibáñez in Santiago, Chile. Previously, he was a researcher at the Max Planck Institute for European Legal History in Frankfurt Germany, and an assistant professor of History at Stephen F. Austin State University in Texas. Dr. Rex Galindo's training is eclectic and international. He received his Ph.D. in History at Southern Methodist University in 2010, where he also taught in the Departments of History and World Languages and Cultures. He holds an M.A. in North-American Studies from the Franklin Institute at the Universidad de Alcalá de Henares, Spain; a Diploma de Estudios Avanzados in Early Modern Spanish History from the Universidad Nacional de Educación a Distancia, Madrid; and a B.Sc. and M.Sc in Engineering from the Universidad de Valladolid, Spain. He worked as an engineer in Germany and Spain before committing his life to his passion: History. He is the author of To Sin No More: Franciscans and Conversion in the Hispanic World, 1683-1830 (Stanford University Press and Academy of American Franciscan History, 2017) and coeditor of La Frontera en el Mundo Hispano (Abya Yala, 2014). He has published numerous essays on Franciscan missionaries and religion in Spanish America. He is currently working on two book projects. One focuses on the Franciscan missionary to California Fray Jerónimo Boscana and his contributions to American ethnology. A second book project studies Franciscan campaigns of spiritual revivalism in North America in the late 17th century.
---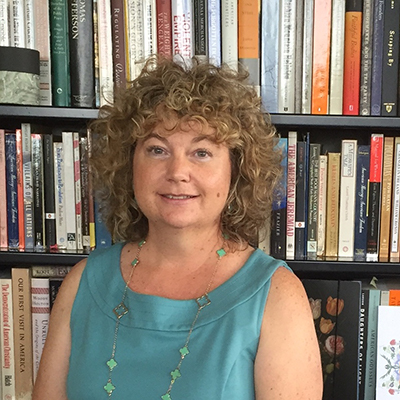 FLETCHER JONES FOUNDATION FELLOW
Amy Froide, Professor, History, University of Maryland, Baltimore County
Topic: The Charitable Corporation: A Cautionary Tale of Financial Fraud in Eighteenth-Century Britain
Amy Froide is Professor and Chair of History at UMBC (the University of Maryland, Baltimore County), where she teaches early modern British and European Women's History. Froide is the author of Silent Partners: Women as Public Investors during Britain's Financial Revolution, 1690-1750 (Oxford University Press, 2016), the winner of the Society for the Study of Early Modern Women & Gender's Best Book Award for 2018. Her other books include Never Married: Singlewomen in Early Modern England (Oxford University Press, 2005) and Singlewomen in the European Past, 1250-1800 (University of Pennsylvania Press, 1999), co-edited with Judith M. Bennett. She has held fellowships from the Huntington, the Folger, and the Newberry libraries, the British Academy, and the Rockefeller Foundation and was the inaugural Berman Fellow in Entrepreneurship at UMBC. She is currently working on a book on the Charitable Corporation—a largely forgotten experiment in microfinance and a neglected example of the financial fraud endemic to the heady years of the early English stock market—as well as a project on separated wives in early modern England.
---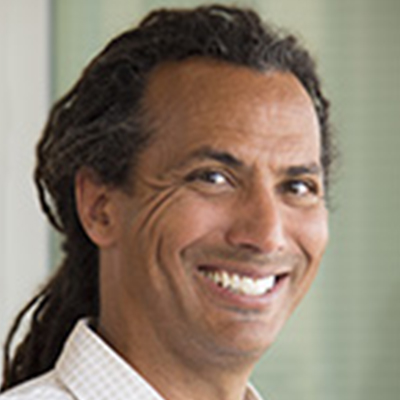 KEMBLE FELLOWSHIP IN MARITIME HISTORY
Kevin Dawson, Associate Professor, History, UC Merced
Topic: African Diaspora Maritime History
Kevin Dawson is an associate professor of history at UC Merced. He received his Ph.D. from the University of South Carolina in 2005. He was a 2004–2005 Ford Dissertation Fellow and his article "Enslaved Swimmers and Divers in the Atlantic World" received the 2005 Louis Pelzer Memorial Award from the Organization of American Historians. His research is situated at the historiographic crossroads of Atlantic history and the Africa diaspora and examines swimming, underwater diving, surfing, canoe-making, canoeing, and fishing to consider how Atlantic Africans and members of the African diaspora used water as a cultural space, expanding the terrain scholars of Atlantic history study by tens of thousands of miles both above and below the water's surface. His first book, Undercurrents of Power: Aquatic Culture in the African Diaspora (University of Pennsylvania Press, 2018), considers how saltwater captives transmitted their African maritime culture and skills to the Americas, where they were re-created and creatively re-imagined to provide themselves with cultural anchors linking them to their homelands while informing the development of social and cultural bonds within their new multiethnic slave communities.
---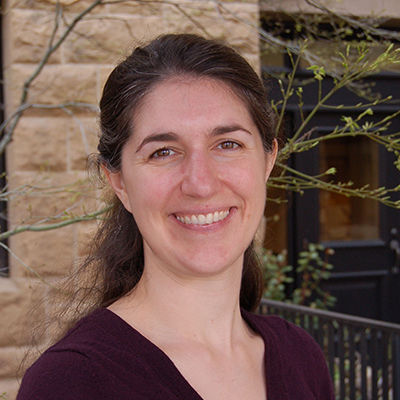 MELLON FELLOW
Michelle Karnes, Associate Professor, English and the History and Philosophy of Science, Notre Dame
Topic: Interanimalia: The Species of the Medieval World
Michelle Karnes is an Associate Professor of English and the History and Philosophy of Science at the University of Notre Dame. Her books include Medieval Marvels and Fictions in the Latin West and Islamic World (University of Chicago Press, 2022) and Imagination, Meditation, and Cognition in the Middle Ages (University of Chicago press, 2011; reprint 2017). She currently edits the journal Studies in the Age of Chaucer. While at the Huntington, she will be working on a new project that studies the value of species diversity in the natural world. It divides its attention equally between natural philosophy and literature, and between Arabic sources and works from the Latin West.
---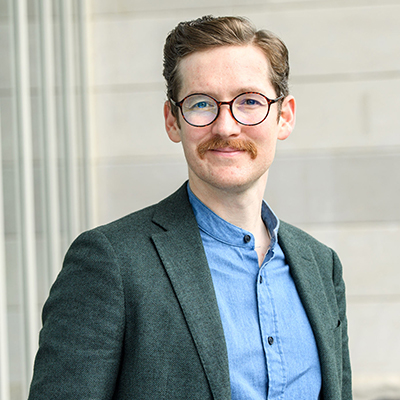 MOLINA FELLOW IN THE HISTORY OF MEDICINE & ALLIED SCIENCES
Edward (Halley) Barnet, Visiting Assistant Professor, History, Hamilton College
Topic: From Music to Modern Neuroscience: An Alternative History of the Modern Sciences of the Brain
Edward Halley Barnet is a historian of early modern science and medicine focusing on the intersections between music and the sciences of the body. As the Molina Fellow in the History of Medicine and Allied Sciences at The Huntington, Barnet is working on his book, Homo Musicus: The Musical Instrument as a Model of Life and Mind, which considers musical instruments as scientific tools used to visualize and model life and mind from the Renaissance to Romanticism. He received his Ph.D. from Stanford University in 2021, where he completed his dissertation, "Homo Musicus: The Musical Instrument as a Model of Life and Mind in Early Modern Europe" (recipient of the Stanford History Department's Best-Written Dissertation Prize in 2021/22). Before coming to The Huntington, he taught classes in the history of science, medicine, and music at Hamilton College and was a postdoctoral fellow at the Linda Hall Library. His research has been additionally supported by the Canadian Social Sciences and Humanities Research Council and the Mabelle McLeod Lewis Memorial Fund. Barnet's writing has been published in the Journal of the Canadian Historical Association, and will soon appear in Diderot Studies, Eighteenth-Century Studies, and Isis.
---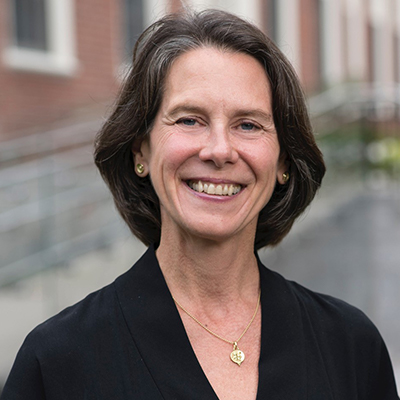 NATIONAL ENDOWMENT FOR THE HUMANITIES FELLOW
Corinne T. Field, Associate Professor, Women, Gender & Sexuality, University of Virginia
Topic: Looking Old: A U.S. History
Corinne Field is an Associate Professor of Women, Gender & Sexuality at the University of Virginia. Her research focuses on the political significance of chronological age and life stage in US history. Her current book project, "Grand Old Women: How Abolitionists and Feminists Transformed Aging in America," offers a collective biography of radical women who fought for old age empowerment and justice in the nineteenth century. Her next project, tentatively titled "Looking Old: A U.S. History," will consider the aesthetics of oldness across hierarchical relations of gender, race, and class. Field is the author of The Struggle for Equal Adulthood: Gender, Race, Age, and the Fight for Citizenship in Antebellum America (University of North Carolina Press, 2014). With LaKisha Michelle Simmons, she co-edited The Global History of Black Girlhood (forthcoming from University of Illinois Press, September 2022), and with Nicholas Syrett, Age in America: Colonial Era to the Present (New York University Press, 2015).
---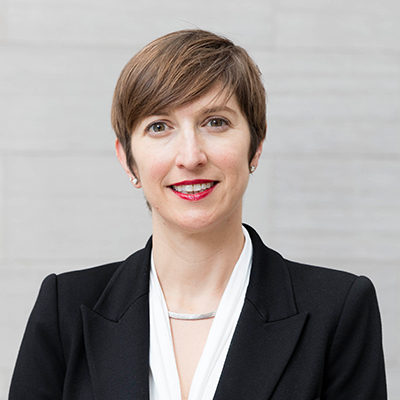 NATIONAL ENDOWMENT FOR THE HUMANITIES FELLOW
Alison Perchuk, Associate Professor, Art, Cal State Channel Islands
Topic: Medieval California: Medieval Art, Neomedieval Architecture, and White Identity in the Golden State, 1850–1960
Alison Locke Perchuk is an art historian specializing in the study of the art and architecture of medieval Europe and the Mediterranean basin, with a particular emphasis on twelfth-century Rome and central Italy. Her recent book, The Medieval Monastery of Saint Elijah: A History in Paint and Stone (Studies in the Visual Cultures of the Middle Ages, no. 17, Tunrhout: Brepols, 2021) examines the intersecting roles of the visual arts, architecture, ritual, and landscape in the creation of communal identity as well as the role of 19th-century perceptions of the Middle Ages in shaping our understanding of the era. She publishes and speaks nationally and internationally on medieval Italian landscape, architecture, and painting, and on medievalism, with a special emphasis on California, and her scholarship has been recognized with the 2018 Van Courtlandt Elliott Award of the Medieval Academy of America and with fellowships at the Institute for Advanced Studies, Princeton and the Center for Advanced Study in the Visual Arts at the National Gallery of Art, Washington D.C. Dr. Perchuk holds a BA in art history from Williams College, an MA in medieval studies from the Catholic University of America, and a PhD in the history of art from Yale University. Currently Associate Professor of Art History at California State University Channel Islands, she teaches courses on ancient, medieval, and Islamic art. She has served as treasurer of the Italian Art Society, councilor of the Medieval Association of the Pacific, and board member of the International Center on Medieval Art, and she is currently a member of ICMA's Finance Committee and of the Programs Committee for the Italian Art Society. During the 2022–23 academic year, she will be a resident fellow at the Huntington Library in Pasadena CA, working on her second book, Medieval California: Medieval Art, Neomedieval Architecture, and White Identity in the Golden State, 1850–1960.
---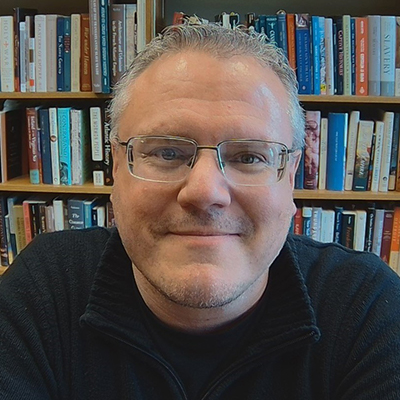 NATIONAL ENDOWMENT FOR THE HUMANITIES FELLOW
Brett Rushforth, Associate Professor, History, University of Oregon
Topic: Rebel Slaves, Rebel Planters: Informal Economies and Negotiated Power in Eighteenth-Century Martinique
Brett Rushforth is Associate Professor of History at the University of Oregon. He is a historian of the early modern Atlantic world whose research focuses on comparative slavery, Native North America, and French colonialism and empire. He is the author of Bonds of Alliance: Indigenous and Atlantic Slaveries in New France (Omohundro Institute/UNC Press, 2012), and, with Christopher Hodson, the forthcoming Discovering Empire: France and the Atlantic World from the Age of Exploration to the Age of Revolution (Oxford UP, 2023). He is currently writing a history of two linked rebellions in the eighteenth-century French Caribbean. Provisionally titled Rebel Slaves, Rebel Planters: Informal Economies and Negotiated Power in Eighteenth-Century Martinique, the book reconstructs the economic and social worlds built by enslaved and free people of African descent beyond the plantation.
---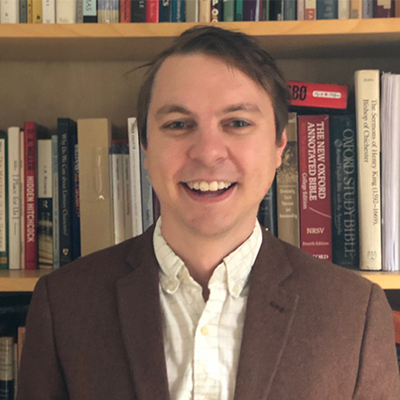 BARBARA THOM POSTDOCTORAL FELLOW
Gabriel Bloomfield, Assistant Professor, English, United States Naval Academy
Topic: Lyric Reading: Interpretive Poetics in the Age of Donne
Gabriel Bloomfield is Assistant Professor of English at the United States Naval Academy. His work focuses on the intersections of religious and literary culture in early modern England, with special attention to lyric poetry, preaching practice, and the Bible. He has published articles on John Donne's homiletics in Studies in Philology, George Herbert's typography in English Literary History, and Hamlet's psalmody in Shakespeare Quarterly. New work, incongruously concerning queer reading in the cult film Clue, is forthcoming in Camera Obscura. At the Huntington, he is working on his first book manuscript, Lyric Reading: Interpretive Poetics in the Age of Donne. This project argues that English devotional poetry from Anne Lock to John Milton both performed and theorized the art of interpretation, merging the exegetical methods of the early modern pulpit with the formal technologies of the lyric. This "lyric reading" became the methodological foundation for the literary-critical practice of close reading as it was formulated in the 20th-century Anglo-American academy.
---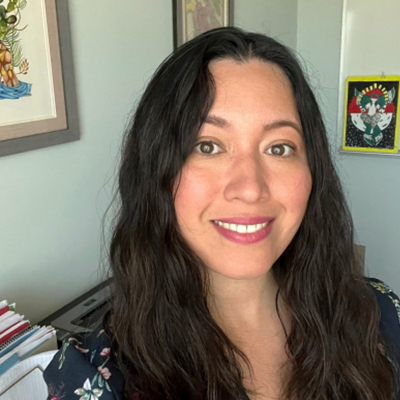 BARBARA THOM POSTDOCTORAL FELLOW
Vanessa Ovalle Perez, Assistant Professor, English, Cal State San Bernardino
Topic: Latina Social Poetics: The Literary Exchanges of California Poetisas and Escritoras
Vanessa Ovalle Perez earned her doctoral degree in comparative literature and graduate certificate in gender studies from the University of Southern California. As a CSUSB faculty member in the Department of English, she specializes in Chicanx and Latinx literature. She currently serves as Assistant Director of the Center for the Study of Correctional Education and teaches Prison Education Project creative writing courses at state prisons and rehab facilities. Her research interests include Spanish-language newspapers and poetry of the western United States, gender studies, archives, and decolonial theory. During the 2022-23 academic year, she will be in residence as a research fellow at The Huntington Library completing her book project which examines poetry published by Latinas in Spanish-language newspapers of Alta California in the period after the Mexican-American War. Her article, "Toasting México in the American West: Brindis Poems and Political Loyalties of Women's Mexican Patriotic Clubs," is available in Letras Femeninas and "Voicing a Transnational Latina Poetics: The Dedication Poems of Amelia Denis and Carlota Gutierrez" is available in J19. Her essay "Inspiration or Coincidence? Guadalupe Gutierrez and María Berta Quintero y Escudero's Espinas y rosas as Discursive Doubles" is available in Spain, the United States, and Transatlantic Literary Culture throughout the Nineteenth Century, an edited volume published by Routledge. Her podcast on the topic of Latina dedication poetry is available on the C19 Podcast via Soundcloud.
---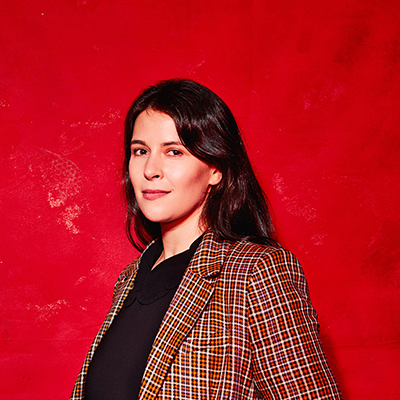 BARBARA THOM POSTDOCTORAL FELLOW
Juliet Sperling, Assistant Professor, Art History, University of Washington
Topic: Tactile Encounter and the Moving Image in American Art
Juliet Sperling is an Assistant Professor of Art History and Kollar Endowed Chair in American Art in the School of Art + Art History + Design at the University of Washington. Her research and teaching interests concentrate in three intersecting thematic areas: the art and material culture of North America from colonial settlement to the mid twentieth century; the theories and objects of media studies; and the construction of categories of race, ethnicity, and difference in visual culture. At the Huntington, she will focus on completing her first book project, Tactile Encounter and the Moving Image in American Art, which offers a new account of ways of seeing in the United States by charting a history of how, and to what ends, vision and touch cooperated during the transformative period between c. 1776–1910. Sperling currently serves as Chair of the Association of Historians of American Art and is a senior fellow and founding member of the Andrew W. Mellon Society of Fellows in Critical Bibliography.
---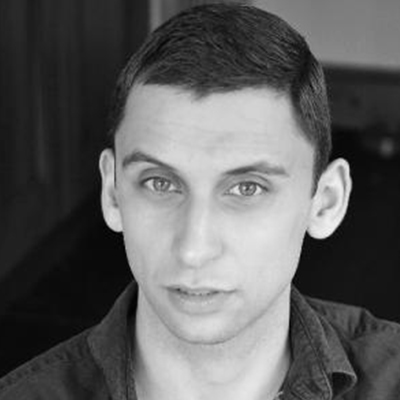 FELLOW IN THE ROGERS/RESEARCH INSTITUTE FOR THE HISTORY OF SCIENCE AND TECHNOLOGY AT CALTECH AND THE HUNTINGTON
Dmitri Levitin, Fellow, Oxford University
Topic: The Myth of English Exceptionalism
Dmitri Levitin completed his PhD at the University of Cambridge in 2010. He was then appointed a Research Fellow at Trinity College, Cambridge. Since October 2015, He has been a Research Fellow at All Souls College, Oxford. He has also held positions at the Folger Library in Washington D.C. (Visiting Fellow, 2013), the University of Edinburgh (Chancellor's Fellow, 2013–14), and at the Centre for Research in Arts, Social Sciences and Humanities in Cambridge (2014–15). In 2016 he received the inaugural Leszek Kołakowski Prize in Intellectual History, awarded by the Foundation for Polish Science to the world's leading early career scholar in the subject. He has published extensively on philosophical, scientific, medical, religious, legal and political thought in early modern Europe. His first book, Ancient Wisdom in the Age of the New Science (Cambridge, 2015), demonstrates how almost all educated people in the seventeenth century engaged deeply with the history of ancient philosophy, in stark contrast to the still prevalent stereotype of the period as one that witnessed a move away from humanistic modes of thought. His current monograph project, provisionally entitled An age of erudition, explores, largely on the basis of previously untapped manuscript sources, how from the late sixteenth to the mid-eighteenth centuries ideas about religion and theology were historicised at an institutional level, especially in the universities, and how that institutionalisation in turn led to wider cultural awareness of the historical dimension to Christianity and other religions.
---
OCCIDENTAL/BILLINGTON VISITING PROFESSOR IN U.S. HISTORY
Thomas Balcerski, Associate Professor, History, Eastern Connecticut State University
Topic: The Greatest Party Ever Known: A History of Democrats from Jefferson to Biden
Thomas Balcerski is Associate Professor of History at Eastern Connecticut State University. He received a BA from Cornell University, an MA from Stony Brook University, and a PhD from Cornell University. His research focuses on American political and gender history, with a particular emphasis on partisanship and party development. He is the author of Bosom Friends: The Intimate World of James Buchanan and William Rufus King (Oxford University Press, 2019). He has written pieces for the Washington Post, CNN, the White House Historical Association, and others. While at The Huntington, he will be working on his second book project on the long history of the Democratic Party, America's oldest partisan institution.
---
Short-Term Awards
Arielle Alterwaite, Ph.D. Candidate, University of Pennsylvania
Empire of Debt: Haiti and France in the Nineteenth-Century Atlantic World
One month
Donna Anderson, Ph.D. Candidate, UC Santa Barbara
America is in the Heartland: Land policy, Immigration, and Rural Asian American Populations
Two months
Rhae Lynn Barnes, Assistant Professor, Princeton University
Darkology: When the American Dream Wore Blackface
Five months
Zoe Beenstock, Assistant Professor, University of Haifa
Making Britain Biblical: Eighteenth-Century Palestine in British Romanticism
Two months
Richard Bell, Professor, University of Maryland – College Park
The First Freedom Riders: Streetcars and Street Fights in Jim Crow New York
Two months
Arnav Bhattacharya, Ph.D. Candidate, University of Pennsylvania
Was Sir Richard Francis Burton a Sexologist? Understanding the Role of Burton in the History of Sexual Science in India
One month
Isabel Bird, Ph.D. Candidate, Harvard University
A Material History of American Drawing Instruction, ca. 1870-1970
Two months
Richard Boles, Assistant Professor, Oklahoma State University
Black and Indigenous Religious Interactions in Early America
Two months
Elizabeth Bouldin, Associate Professor, Florida Gulf Coast University
Teachers of the Light: Quaker Women Educators in the Age of Reason
Two months
Juliane Braun, Assistant Professor, Auburn University
Translating the Pacific: Nature Writing, Print Culture and the Making of Transoceanic Empire
Four months
Nora Carleson, Ph.D. Candidate, University of Delaware
From Paul Revere to Plains Indians and Peruvian Patterns: The Politics of Progressive Era Fashion in America, 1880-1930
One month
Julia Carroll, Ph.D. Candidate, Boston University
The Protestant Sanctioning of Race-Based Slavery in Language & Landscape in the Anglo-American South, 1739-1791
One month
Sarah Carter, Ph.D. Candidate, McGill University
Blake, Fuseli and Johnson: The Art of Thinking Through Collaboration
One month
Min Tae Cha, Ph.D. Candidate, Princeton University
Presbyterian Constitutionalism, c.1790-1880
Three months
Kelsey Champagne, Curator, Johns Hopkins University
Feminine Faith: Women and Print Culture in the Catholic Reformation
One month
Elizabeth Chant, Assistant Professor, University of Warwick
Touring the Anthropocene: Modernity and Dark Tourist Ecologies in the Americas
Two months
Wendy Cheng, Associate Professor, Scripps College
Knowledge, Beauty, Plunder: A Cultural and Political History of Camellias in Southern California
Two months
Jordan Claridge, Assistant Professor, London School of Economics
(Real) Wages in the Middle Ages: How the Black Death Transformed Working and Earning in Medieval England
Three months
Rosario Cornejo, Ph.D. Candidate, University of Virginia
Gems in Sky: Magic and Astronomy in the Lapidario of King Alfonso X
Three months
Melanie Cournil, Assistant Professor, Sorbonne University
Exploring the Botanical World: The Imperial Network of William Jackson Hooker
Two months
Elena Creef, Professor, Wellesley College
36 Views of a Horse Nation: Traveling with Warriors, Prayer Riders, and Water Protectors from Little Bighorn to Wounded Knee
One month
Guillemette Crouzet, Fellow, Warwick University
Britain and the "Middle East": From Diplomacy and Imperial Imaginaries to Informal Empire (1800– 1919)
One month
Nathaniel Cutter, Adjunct, University of Melbourne
Bibliotheca Barbaria: Reception and Diffusion of Texts about the Maghreb in Early Modern Britain
One month
Kate Davison, Lecturer, University of Sheffield
Grub-Street Laughter: Ned Ward, Satire and Politics in Eighteenth-Century Britain
One month
Kyle DeLand, Fellow, UC Berkeley
Land Monopoly, Property Law, and the Crises of California Settler Society, 1841-1880
Five months
Andréa Doré, Associate Professor, Universidade Federal do Paraná
Translating Geographies: Manuscript Copies of Manuscript Maps in the Early Modern Period
Four months
Zoë Dostal, Ph.D. Candidate, Columbia University
Rope, Linen, Thread: Gender, Labor, and the Textile Industry in Eighteenth-Century British Art
Three months
Angelica Duran, Professor, Purdue University
Milton in Hispanoamerica
Two months
Tara Dybas, Ph.D. Candidate, UC Riverside
Seventeenth-Century Bereavement: The "Indulgent" Hester Pulter and the Ephemera of Grief
Two months
Laura Earls, Ph.D. Candidate, University of Delaware
Mundane Monstrosities: Gender, Reproduction, and Embodiment in the British Atlantic World, 1585-1815
One month
Roxanne Eberle, Associate Professor, University of Georgia
Amelia Opie's Sociable Lives
Five months
Lindsey Eckert, Assistant Professor, Florida State University
Bookbinding as Branding: The Case of Henry Colburn
Four months
Camden Elliot, Ph.D. Candidate, Harvard University
War in Wôbanak: Environmental Histories of the French and Indian Wars
One month
Rhianna Elliot, Ph.D. Candidate, University of Cambridge
Menstruation and the Moon: Gender, Science, and Medicine in Early Modern England
Two months
James Farwig, Ph.D. Candidate, Ohio State University
"Any Indyan which they shall attain to": Slavery, Labor, and Early Intercultural Contact in North America and the Caribbean
One month
Michael Feinberg, Ph.D. Candidate, University of Wisconsin – Madison
Caribbean Landscapes and Agencies beyond the Human in British Print Culture surrounding the Haitian Revolution
One month
Agnieszka Ficek, Ph.D. Candidate, CUNY Graduate Center
From Allegory to Revolution: The Inca Empire in the Eighteenth-Century French Imagination
One month
Alexandra Finley, Assistant Professor, University of Pittsburgh
Home Economics: The Panic of 1837 and the Household Economy
Five months
James Fox, Ph.D. Candidate, University of St. Andrews
Numeracy and Economic Life in Eighteenth-Century Britain: the Stutterd Family Papers
One month
Ebony Gibson, Associate Professor, Georgia Gwinnett College
Walking Off a Cliff: The Intentional Clash of Western Values and West African Mysticism in Octavia E. Butler's Xenogenesis Project
Three months
Alicia Gutierrez-Romine, Assistant Professor, La Sierra University
Dr. Edna Griffin and the Long Civil Rights Movement
Two months
Maria Beatriz H. Carrion, Ph.D. Candidate, CUNY Graduate School
Picturing Americans: Indigeneities and Modern Visuality in the US and Latin America
One month
Michaela Haffner, Ph.D. Candidate, Yale University
Air, Water, Light and Citrus: The Visual Culture of Naturopathic Cures & the Fashioning of White Wellness
Two months
Steven Harper, Professor, Brigham Young University
Walking Purchase
One month
Victoria Hepburn, Ph.D. Candidate, Yale University
William Bell Scott's Progress
One month
Katie Hickerson, Lecturer, University of Chicago
Mortal Struggles: Death and Empire in the Nile Valley, 1860-1925
One month
Katie Hindmarch-Watson, Assistant Professor, Johns Hopkins University
Listening to Britain: Intimate Broadcasts in the Era of Mass Communication, 1927-1945
Three months
Thomas Howard, Ph.D. Candidate, Washington University in St. Louis
Aphoristic Thinking in Henry David Thoreau's Journal
One month
Yujin Jang, Ph.D. Candidate, University of Pittsburgh
Francis Bacon and His Legacies: Music and the Sense of Wonder
One month
Alexander Jin, Ph.D. Candidate, Princeton University
Heathen Intimacy: A Sexual History of Chinese Migrants in Turn of the Century California
Two months
Seoyoung Kim, Ph.D. Candidate, Kingston University
Eadweard Muybridge: An Evaluation of His Legacy and the Collection Bequeathed to Kingston Museum
One month
Michaela Kleber, Assistant Professor, Northwestern University
An Early American Marriage: Gender and Imperialism Among the Illinois and the French
Two months
Wendy Kline, Professor, Purdue University
Exposed: A History of the Pelvic Exam
One month
Janne Lahti, Fellow, University of Helsinki
Transimperial Lives: Richard and Isabel Burton and the Global Colonial Culture
Two months
Juan Lamata, Assistant Professor, Cal State Los Angeles
Masterless Renaissance: Rogue Form from 'Lazarillo' to 'Leviathan'
Three months
Cameron Lazaroff-Puck, Independent Scholar, University of Minnesota – Twin Cities
What Theories Are Made Of: How Industry and Culture Shaped Maxwell's Theories of Electromagnetism
Four months
Michelle Lee, Ph.D. Candidate, University of Minnesota – Twin Cities
Death Becomes Her: Asiatic Femininity, Aesthetics, and the Politics of Disfigurement
One month
Bernard Lightman, Professor, York University
A Cultural and Intellectual Biography of John Tyndall
Two months
Seth Lobis, Associate Professor, Claremont McKenna College
Root Composition: Poetry and Etymology from Spenser to Milton
Two months
Gwendolyn Lockman, Ph.D. Candidate, University of Texas at Ausin
Recreation and Reclamation: Parks, Mining, and Community in Butte, Montana, 1876-2022
Two months
Sarah Lund, Ph.D. Candidate, Harvard University
The Matrix of Citizenship: Female Printmakers in Revolutionary France 1789-1848
One month
Crystal Luo, Ph.D. Candidate, University of Virginia
Higher Rises, Lower Depths: Asian American Politics and Contemporary Globalization, 1968-1996
Five months
Alexandra Macdonald, Ph.D. Candidate, College of William & Mary
The Social Life of Time in the Anglo-Atlantic World, 1660-1830
Four months
Leila Mansouri, Assistant Professor, Scripps College
Sketching the Electorate: Race and the Aesthetics of Representativeness in the Early United States
One month
Shannan Mason, Ph.D. Candidate, University of Missouri – Columbia
Networking Nature: John Bartram and the Market Economy of 18th Century Science
Four months
Jordyn May, Ph.D. Candidate, Fordham University
"A campaign so splendid could not fail": Reexamining the Woman Suffrage Movement through Interrelationships between East and West
One month
Tilar Mazzeo, Associate Professor, University of Montreal
Biography of Mary Ann Patten
One month
Andrea Miles, Ph.D. Candidate, University of Louisville
Black Rebels: African American Revolutionaries from North Carolina During and After the War of Independence
Two months
Samira Moretto, Associate Professor, Federal University of Fronteira Sul
The Role of California's Nurseries in the Dispersal of South American Plant Species in the Twentieth Century
Three months
Kieran Murphy, Associate Professor, University of Colorado at Boulder
Science After the Haitian Revolution
Three months
Nathan Morris, Ph.D. Candidate, Cornell University
Andean Archipelagos: Steam, Sheep, and the Chilean Island World
Two months
Carlos Nugent, Assistant Professor, Vanderbilt University
Imagined Environments: Mediating Race and Nature in the U.S.-Mexico Borderlands
One month
Nicole Oest, Assistant Professor, City College of San Francisco
Los Angeles and the Business of Photography
Five months
Emily Palombella, Ph.D. Candidate, Boston University
Precious Speculation: Expansionist Science and the Development of American Gem Extraction, 1820-1920
Four months
Marie Pellissier, Ph.D. Candidate, College of William and Mary
Chewing on the Past: Food and Public Memory in Williamsburg, Virginia, 1699-2021
One month
Bridget Reilly, Ph.D. Candidate, University of Virginia
Cholera's Clock: The Uneven Temporalities of Race and Illness in the American Literary Imagination
One month
Holly Riach, Ph.D. Candidate, University of Leiden
Literary Scribes, Male and Female, c.1558-1642
One month
Benjamin Robbins, Assistant Professor, University of Innsbruck
Revisiting Interwar Berlin, Hamburg, and Vienna in the Fictions of Christopher Isherwood, Stephen Spender, and John Lehmann
One month
Melissa Rovner, Ph.D. Candidate, UCLA
Speculative "Improvement": The Influence of Henry Huntington's Land and Infrastructure Subsidiaries on Southern California's Uneven Development
Three months
Emily Rowe, Lecturer, Manchester University
Little Cities: Urban Life in the Early Modern Military Camp
Two months
Tanya Schmidt, Ph.D. Candidate, New York University
The Resources of Fancy in Early Modern England
One month
Richard Scholar, Professor, Durham University
The Inventions of Utopia
One month
David Shackleton, Lecturer, Cardiff University
"Failing Economies and Tortured Ecologies": Octavia E. Butler's Climate-Changed Worlds
Two months
Barbara Simerka, Professor, CUNY Queens College
The Functions of Empathy in Octavia Butler's Writings: Mining the Huntington Archives
One month
John Styles, Professor Emeritus, University of Hertfordshire
Fashion, Textiles and the Origins of Industrial Revolution
Two months
Heather Taylor, Ph.D. Candidate, University of Kent
Social Attitudes and Social Anxieties: Charms and Experimenta in Late-Medieval Manuscripts
One month
Charlotte Terry, Ph.D. Candidate, UC Davis
Mormons, Pacific Islanders, and the Boundaries of Belonging in the Age of Empire
Two months
Christopher Thrasher, Ph.D. Candidate, Pennsylvania State University
Against the American Confederacy: the American Revolution and the Native South
One month
Rhiannon Turgel-Ethier, Ph.D. Candidate, Florida State University
Let my People Gold: Cherokees and the 19th Century Gold Rushes
One month
Dagmar Van Engen, Lecturer, Arizona State University
"Write for your Life": Octavia E. Butler and the Labor of Writing
One month
Fauve Vandenberghe, Ph.D. Candidate, Ghent University
Hyenas in Petticoats: British Female-Authored Satire of the Eighteenth Century, 1670-1760
One month
Sabrina Vellucci, Associate Professor, Università degli Studi Roma Tre
Dana Gioia's Poetics of Place
Two months
Amanda Vickery, Professor, Queen Mary University of London
The Rise of the West End: London, the Season and Shopping
Two months
Christine Walker, Assistant Professor, Yale-NUS College
Fashioning Empire
Two months
Robyn Warhol, Professor, Ohio State University
The Part Issue Project: Identifying Chapters in Installments of Victorian Serial Novels Published in Pamphlet Format
One month
Adam Warren, Associate Professor, University of Washington
The Rise and Spread of Postmortem Cesarean Operations for Fetal Baptism in the Spanish and Portuguese Empires
Five months
Tiffany Wayne, Independent Scholar
Suffrage Road Trip
Two months
Emily West, Assistant Professor, University of Hawaii at Manoa
Difference Engines: Technology, Gender, and Futurity in Eighteenth-Century Britain
Five months
Arthur Weststeijn, Fellow, University of Padua
The Poetics of Maritime Empire: Der Zeevaert Lof (1634) in Context
Two months
Lucy Whitehead, Fellow, Edge Hill University
Gone West: Victorian Novelists' Manuscripts and the American Archive, 1890–1963
Three months
Weiao Xing, Ph.D. Candidate, University of Cambridge
Languages and Travel Literature in the Seventeenth-Century Atlantic World
Three months
Niping Yan, Ph.D. Candidate, University of British Columbia
Constructing Spanish Knowledge of China: The Boxer Codex and Sino-Hispanic Cultural Interactions in the Sixteenth Century
Three months
Tom Young, Fellow, University of Warwick
Lithography and the Modern World
Two months
Yekai Zhang, Ph.D. Candidate, Brown University
The Dutch Wars and the Politics of the People in Restoration Britain, c. 1665-1674
Two months
ALAN JUTZI FELLOWS
Koa Beck, Independent Scholar
Valley Girl: The Suburban Step-Daughter of Los Angeles
Two months
Michele Zack, Independent Scholar
Eaton's Dilemma
Two months
THOMAS W. WILKINS FELLOWS
Riziki Millanzi, Ph.D. Candidate, University of Sussex
Black Women and 'Black Girl Magic' in Speculative Fiction: Intersectional Protest and Celebration
One month
Christine Varnado, Associate Professor, SUNY Buffalo
Queering Birth, Queering Death: The Problem of Life in Literature
Three months
FELLOWSHIP IN THE MATERIALITY OF PRINT CULTURE
Trude Dijkstra, Fellow, University of London
Trickling Down: How the Culture of Print Influenced Gender and the Consumption of Tea in England, 1650-1800
One month
AHRC-HUNTINGTON FELLOWS
Katie Crowther, Ph.D. Candidate, University of York
The Country House on Paper: Marginalised Voices within the Eighteenth-Century Landed Elite
Three months
Charlotte Goodge, Ph.D. Candidate, University of Kent
Finding fatness: Depictions and Understandings of Female Corpulence in Georgian Literary, Visual, and Medical Culture
Three months
Benjamin Lomas, Ph.D. Candidate, Queen Mary University of London
Seventeenth-Century Meteorology: From a Method Of Words to a Method Of Numbers
Three months
Matt Parker, Research Fellow, Oxford Brookes University
Our Wireless World: Sounding Out the Cultural History of Telecommunications
Three months
Liberty Paterson, Ph.D. Candidate, Birkbeck College
Facing Slave-ownership in the Early History of the National Portrait Gallery, London (1856-1906)
Three months
Isabel Smith, Ph.D. Candidate, Royal Holloway, University of London
Affective Scribal Activity in the Copies of Piers Plowman in Manuscripts HM 114 and HM 128
Three months
Grace Touzel, Ph.D. Candidate, University of London
Filling in the Blanks: Blankbook Bindings at The Huntington Library
Four months