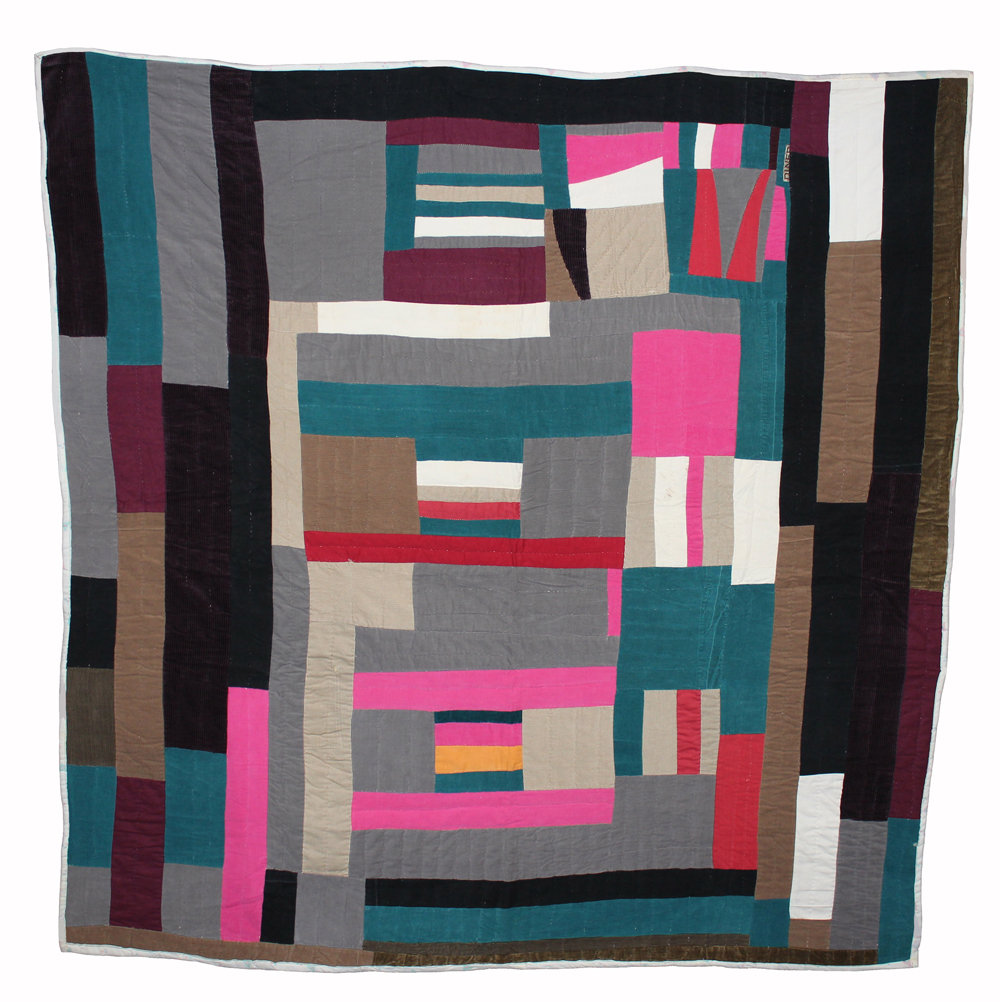 In fall 2002, a close relative urged me to check out the critically acclaimed exhibition "The Quilts of Gee's Bend," which traveled from the Museum of Fine Arts in Houston­—my hometown—to the Whitney Museum of American Art in New York City. While I was not able to travel to New York to see the works in person, I stared at the bold, abstract, and improvisational strip quilts in the exhibition catalog with amazement. I recognized something familiar in these textile works that I could not quite pinpoint. I would later realize that these masterful quilts had many similarities to one of the housetop quilts that my great-grandmother made and sent in the 1940s to my great-aunt in California.
In 2002, I was an undergraduate who had changed majors from nursing to art. I did not know at the time how the rise of the quilters from Gee's Bend, Alabama, would significantly change the course of my trajectory as an artist, curator, and scholar in the years to come. To see other Black women, who looked like they could have been my relatives, displaying works in one of the nation's major museums of American art meant that there could also be a place for me in such a cultural institution.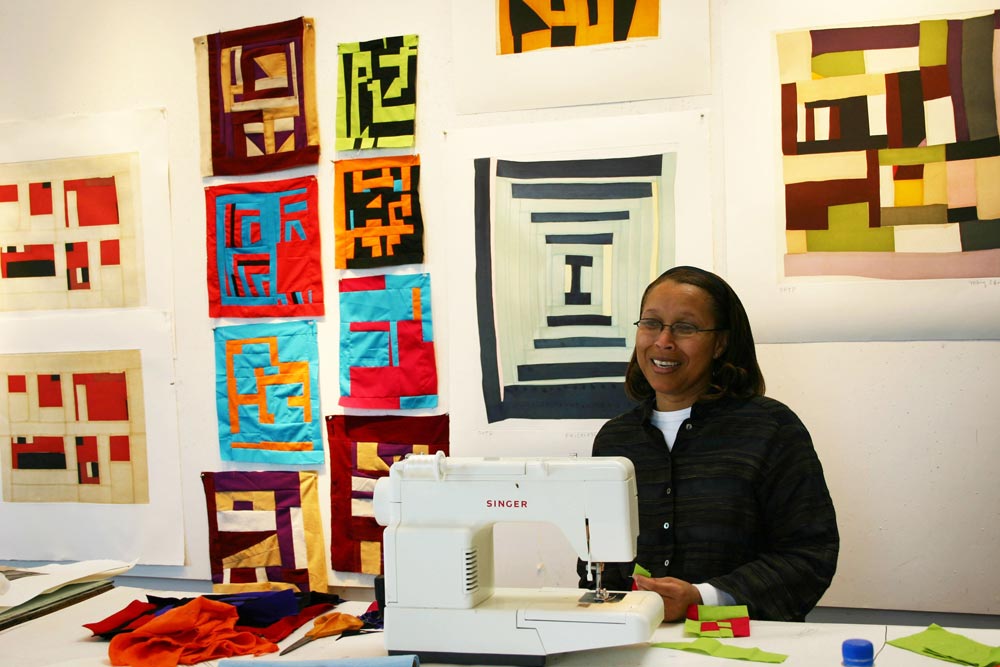 Nearly seven years later, still pursuing my interest in African American quilt traditions, I traveled nearly three hours with my mother from Auburn, Alabama, to Gee's Bend to film and interview women in the Gee's Bend Quiltmakers' Collective. Footage of those conversations with quilters in Gee's Bend, as well as with other African American quilters from across the country, would ultimately become my first feature film: the documentary The Skin Quilt Project, which I produced to explore the positive impact of African American quilting traditions on communities.
During my time at Gee's Bend, I was struck by how few of the women originally saw themselves as artists. Many of the early Gee's Bend quilts were designed solely to keep their makers' families warm. As these quilts became more popular, the appreciation of them as works of art increased.
For more than a decade, Gee's Bend quilters have participated in artistic residencies with the Paulson Fontaine Press in Berkeley, California. Four of them—Mary Lee Bendolph, Loretta Pettway, Louisiana Bendolph, and Loretta Bennett—have translated their art-making process from quilts to fine art prints.
During the process, each quilter created a series of quilt tops using sewing machines provided on-site. The Paulson Fontaine Press staff helped the quilters make impressions of the quilt tops through softground etching—applying a waxy substance to the surface of the plate to capture the soft lines and textures of fabric. In the final stage, a hardground etching process allowed each artist to add stitch-like drawings and paint markings on the top layer of the print.
Each quilter incorporated specific style preferences in the process. For example, Mary Lee Bendolph used old, worn clothing in the making of her quilt tops to capture the history of Gee's Bend textures on the surface of the prints. Other quilters used bold new fabrics that more directly mirror the visual language of modern abstract paintings. The different approaches by each quilter reflect their individual stories and their impact inside and outside of Gee's Bend.
Mary Lee Bendolph, one of the leading quilters in the Gee's Bend community, has always been a great source of inspiration to me because of her vibrant quilt aesthetic and her activism, which includes the reestablishment of ferry services to Gee's Bend and marching with Martin Luther King Jr.
Loretta Pettway's critically acclaimed and powerful quilts are award-winning and profoundly reflect a legacy of quilting in her family. She was one of three Gee's Bend quilters to be awarded the National Endowment for the Arts' 2015 National Heritage Fellowship, which recognizes master artists of the folk and traditional arts. (Mary Lee Bendolph and Lucy Mingo were also recognized.)
Louisiana Bendolph and Loretta Bennett are the next generation of Gee's Bend quilters, expanding on the legacy of the rich quilt traditions that came before them and taking the Gee's Bend aesthetic to new heights. They are witnesses to a new, energized generation of Black women who are engaging in quilting as an artistic medium, inspired by the Gee's Bend quilters who have emerged on the national stage of American art.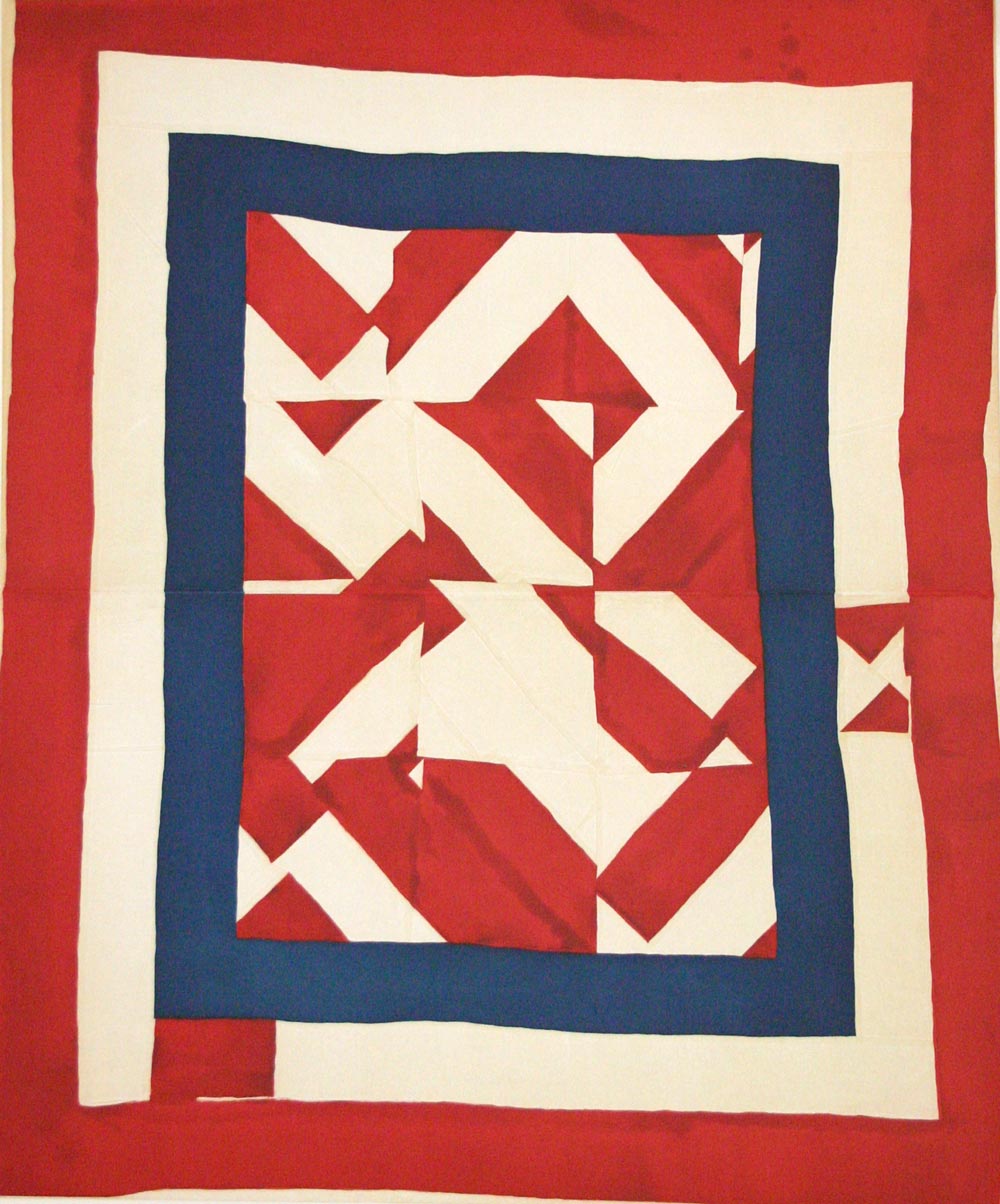 On view through Sept. 4, 2023, The Huntington's "Gee's Bend: Shared Legacy" features the Art Collectors' Council's acquisition of 32 prints by these four quilters from Gee's Bend and two quilts by Mary Lee Bendolph. The exhibition celebrates the culture of quilts within Gee's Bend and the quilters themselves as world-renowned artists. Collectively, these works represent not only the tradition of quilts but how quilts can be used to transform a community's past, present, and future.
---
Enjoy "Quilting a Community: Celebrating Gee's Bend," a day of art, food, music, performances, and conversation celebrating the influence of African American quilt traditions on communities. The event will be held on Sat., June 17, 2023, 10 a.m.–4 p.m., at the Virginia Steele Scott Galleries of American Art and various garden locations.
Lauren Cross is the Gail-Oxford Associate Curator of American Decorative Arts at The Huntington.