Shapiro Book Prize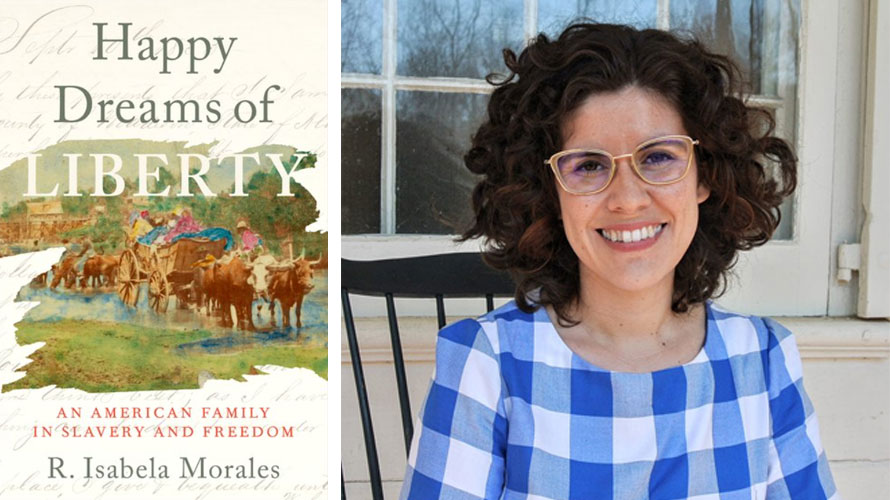 ---
Dec. 2022 - Finalists Announced for The Huntington's 2023 Shapiro Book Prize
Six finalists have been named to the shortlist for The Huntington's Shapiro Book Prize, awarded biennially for an outstanding first scholarly monograph in American political, social, intellectual, or cultural history. A special emphasis is given to books that make exceptional use of primary source materials. The six finalists were selected by a committee of preeminent scholars in the field. The 2023 winner will be announced in January. The prize comes with a $10,000 cash award, and the winner will be invited to speak at a recognition ceremony at The Huntington in the spring.
The finalists are:
Carla Cevasco
Violent Appetites: Hunger in the Early Northeast
Yale University Press, 2022
Annelise Heinz
Mahjong: A Chinese Game and the Making of Modern American Culture
Oxford University Press, 2021
R. Isabela Morales
Happy Dreams of Liberty: An American Family in Slavery and Freedom
Oxford University Press, 2022
Tamika Y. Nunley
At the Threshold of Liberty: Women, Slavery, and Shifting Identities in Washington, D.C.
The University of North Carolina Press, 2021
Kathryn Olivarius
Necropolis: Disease, Power, and Capitalism in the Cotton Kingdom
Harvard University Press, 2022
Stephen Vider
The Queerness of Home: Gender, Sexuality, and the Politics of Domesticity after World War II
The University of Chicago Press, 2021
The book prize was established in 2019 as a part of the Shapiro Center for American History and Culture at The Huntington, which was created to advance scholarship, knowledge, and understanding of American history and culture—especially of the early republic and of the nation's founders and leaders. The center also promotes use of The Huntington's premier library collections in this field, which are unique west of the Mississippi.
---
Nominations for the 2023 Shapiro Book Prize (for volumes published in the calendar years 2021 and 2022) closed Sept. 1, 2022.
Eligibility criteria:
The book must be the first monograph published by its author.
The book must have a publication date between Jan. 1, 2021, and Dec. 31, 2022.
The book must be based on original documentary research in some aspect of American history and culture, broadly defined.
Nominations can only be accepted from the publisher of the volume. The deadline for nominations closed as of Sept. 1, 2022.
Questions may be directed to shapirobookprize@huntington.org.
2021 Shapiro Book Prize Winner